The Hotel Seiryu Kyoto Kiyomizu
Despite being only an eight-minute walk away from the world-famous Kiyomizudera Temple, the Hotel Seiryu Kyoto Kiyomizu is in a surprisingly quiet area just off the usual tourist path. Its convenient location lets guests enjoy the quaint early morning sight of empty backstreets in this usually bustling district, as well as enjoy easy access to many of Kyoto's other iconic sites.

The hotel is a massive concrete building, a structure rarely seen in modern times. The historic building was originally constructed in 1933 as an elementary school, known then as Kiyomizu Elementary School. The school was one of the oldest public schools in Japan, originally opened in 1869 under the name Shimogyo 27th Elementary School, and its new concrete building was constructed at a time when Japan was first starting to shift away from wooden school buildings. It was regarded as a distinctive work of architecture for both its interior and exterior design, as well as for how it was built on a slope and provided a view of Kyoto's eastern hills. Design elements like the U-shaped structure, grand staircase in the center, and arched windows evoke a sense of nostalgia about the time this building served as hallowed halls of education.

The transformed building now has forty-eight guest rooms, each with spacious baths and generously sized Western-style beds. The former auditorium is now a multipurpose room and restaurant surrounded by over 1,100 books. The K36 The Bar & Rooftop on the fourth floor, provides a view of the city and can be privately booked. As another dining option, one of the onsite restaurants, Benoit Kyoto, serves exquisite French cuisine and is supervised by the worldwide restaurant operator Ducasse Paris. The "Well-Being Breakfast" offers guests a choice of seven different main menus, and can be served in the library restaurant, the open-air terrace, or via in-room dining.

Overnight guests of the hotel can enjoy free use of the guest lounge and the fitness gym, as well as a complimentary minibar. All the spacious guest rooms have an area of at least forty square meters, and twelve of the rooms have an up-close view of Hokanji Temple's Yasaka Pagoda. The Panoramic Suite room, however, has a layout of 136.3 square meters and provides a view of everything from the mountains to Yasaka Pagoda to Kyoto Tower.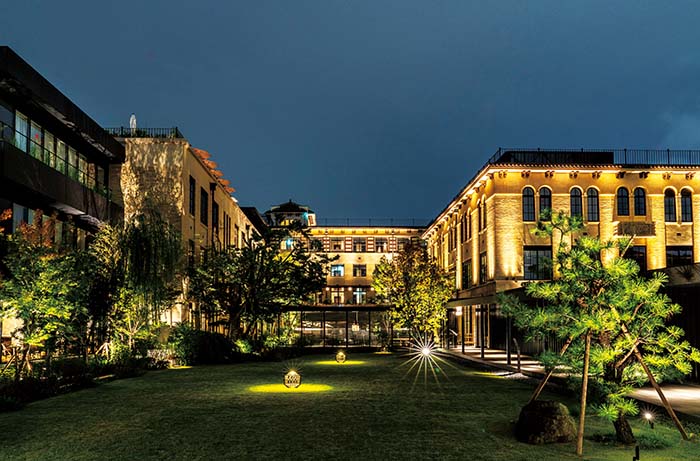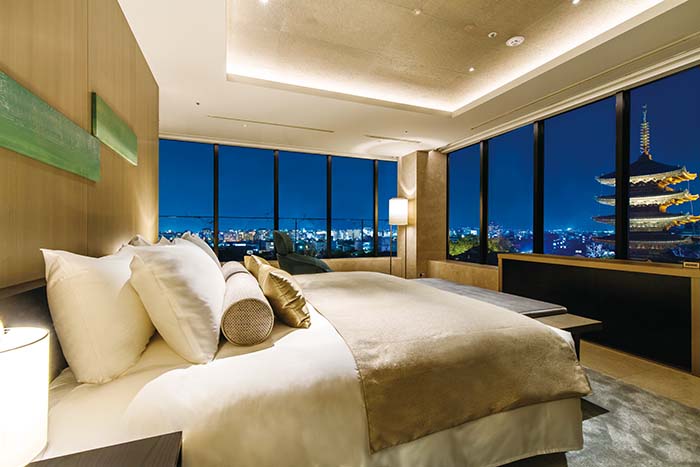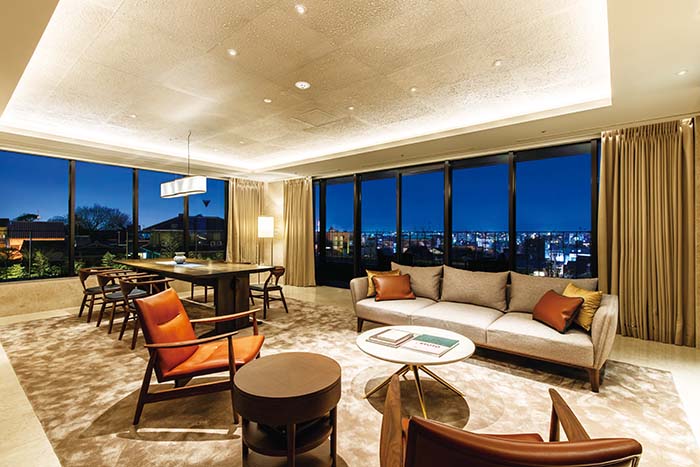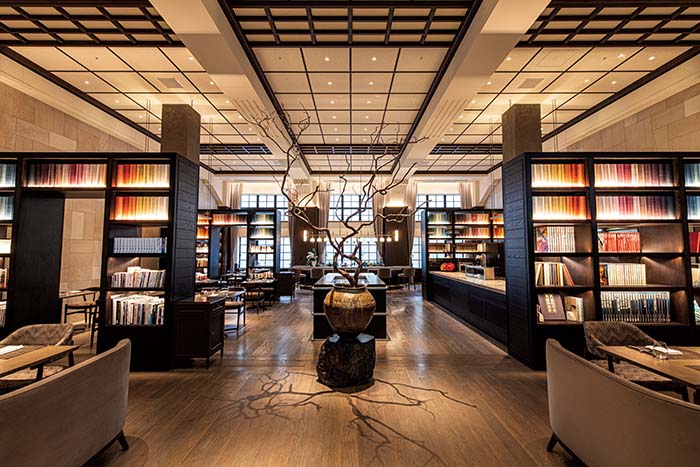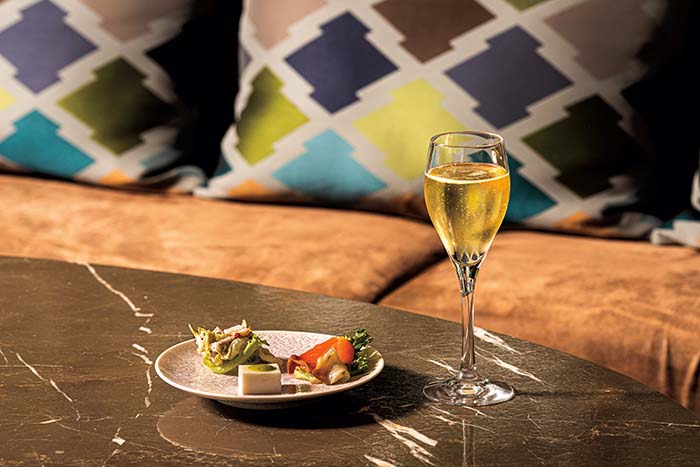 Details