Sushi Koizumi
Sushi Koizumi was opened in April 2023 on the first floor of a modern building next to Yokohama Station. The owner and chef, Hideki Koizumi, was born and raised in Tokyo, the birthplace of Edo-mae sushi, and has worked as a sushi chef for 48 years. He honed his skills at Sushimasa, a renowned Tokyo sushi restaurant that dates back to 1861. With his in-depth knowledge of seasonal ingredients and attention to detail, many avid sushi fans travel from Tokyo to Yokohama to enjoy carefully crafted, quintessential Edo-mae nigiri sushi prepared by Koizumi with stylish snacks and sake.

For all Koizumi's long experience and sophisticated Edo-mae techniques, the menu at Sushi Koizumi is disarmingly simple, with only one omakase (literally "to entrust") course. Diners put themselves completely in the hands of the chef as he prepares sushi and small dishes that please the eye and delight the taste buds. A wide variety of carefully selected wines and sake go perfectly with traditional Edomae Sushi.

The sushi toppings are based around extremely fresh seasonal seafood either from Tokyo's famous Toyosu Fish Market or shipped directly from Kanazawa. The sushi rice is from Kyoto and is cooked to be slightly firmer than usual, and seasoned with salt and red vinegar to ensure an exquisite balance of flavor. The result is an exquisite texture that slowly melts in your mouth.

Sushi Koizumi serves "Edomae-zushi," a style of sushi that originated in early 19th century Edo (the old name for Tokyo). The restaurant offers a range of delicacies that convey the essence of Edomae-zushi, such as kohada (gizzard shad), prepared with Edomae-zushi skills passed down the generations; anago (conger eel), delicately cooked with just the right amount of heat; and kanpyo (dried gourd) rolls, often enjoyed as the finale to a meal. Diners will be fascinated by Koizumi's impressive knife skills and graceful movements.

The restaurant space itself is just as spellbinding as the cuisine. With an elegant interior designed by world-famous architect Kengo Kuma and made with natural woods and traditional washi paper, it is a perfect setting for a meal or anniversary with a loved one, or perhaps entertaining a valued business contact.

Sushi Koizumi is a rare restaurant that serves old-fashioned sushi and carries on the tradition of Edomae-zushi in the port city of Yokohama, but one that draws gourmets from far and wide to experience sophisticated conversation, fine sake, and exquisite sushi cuisine.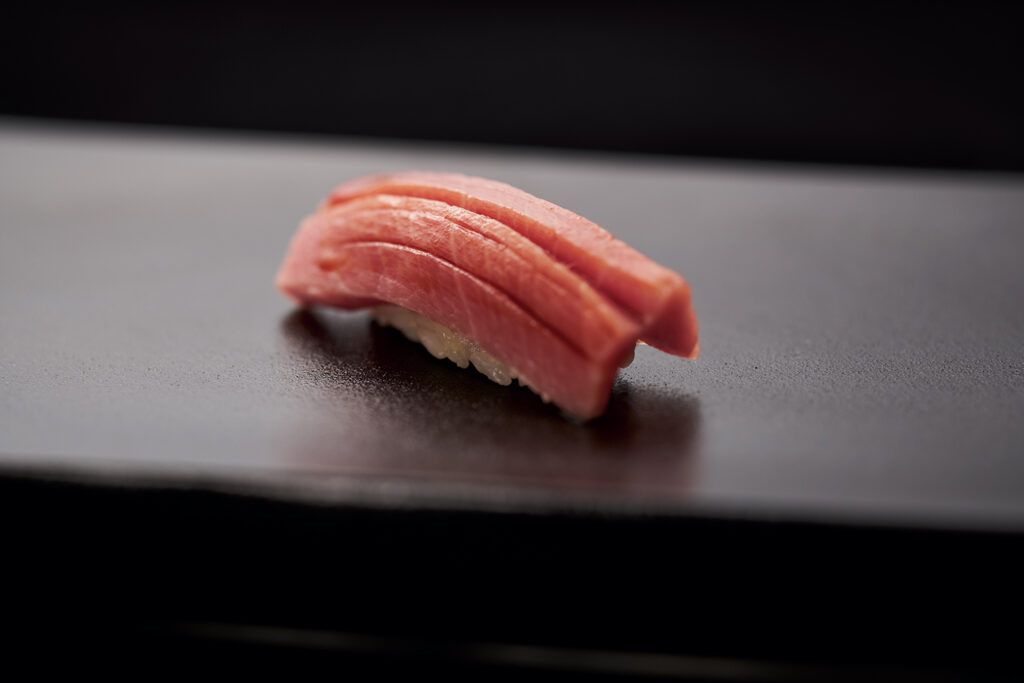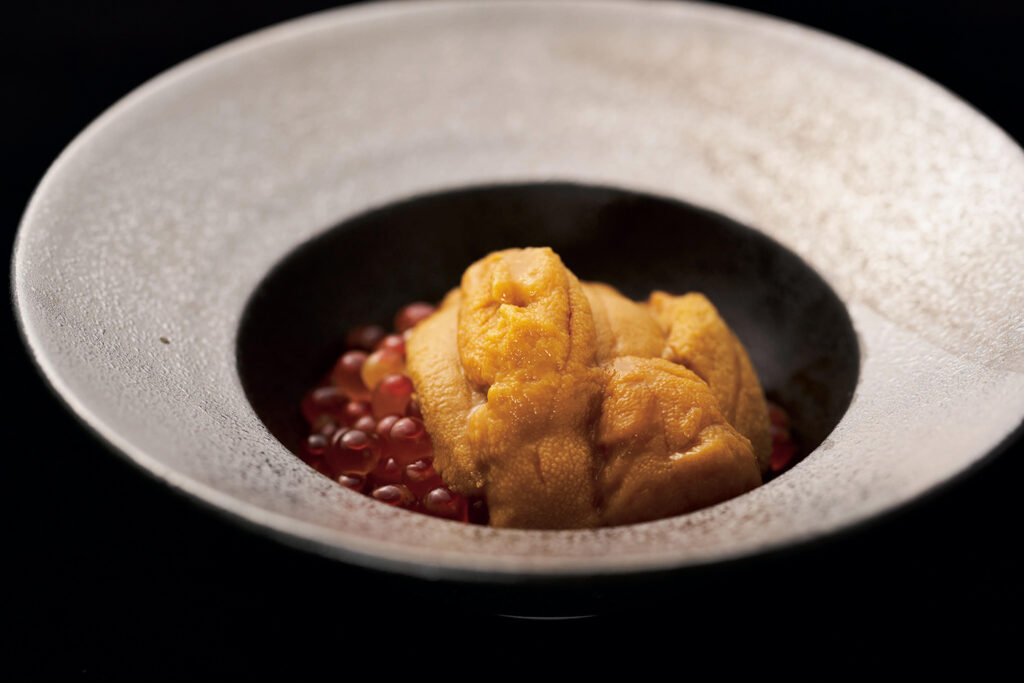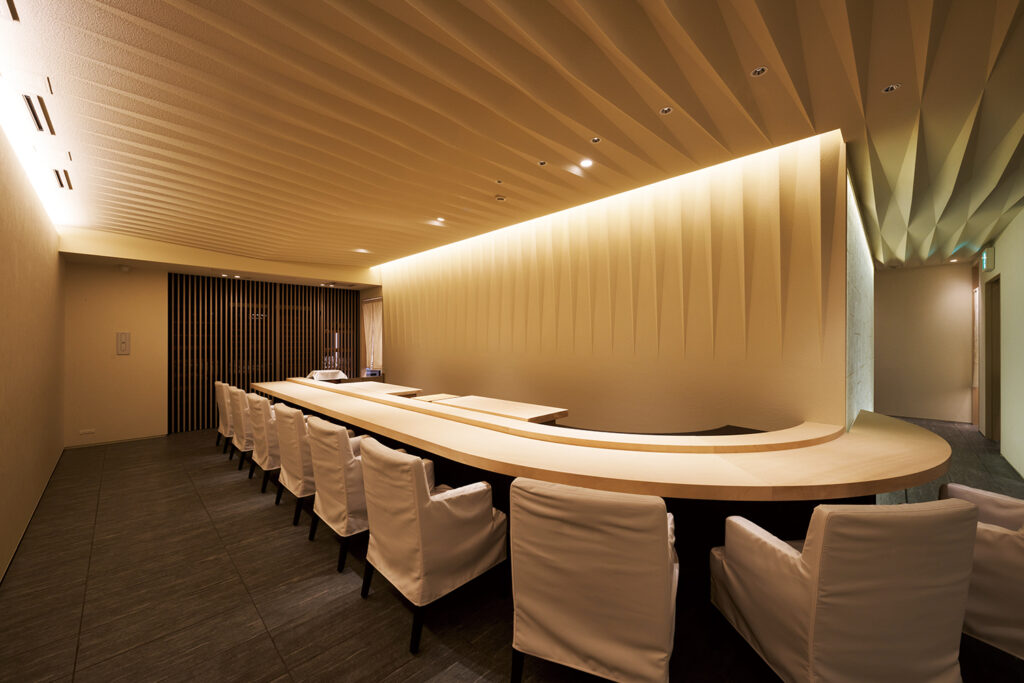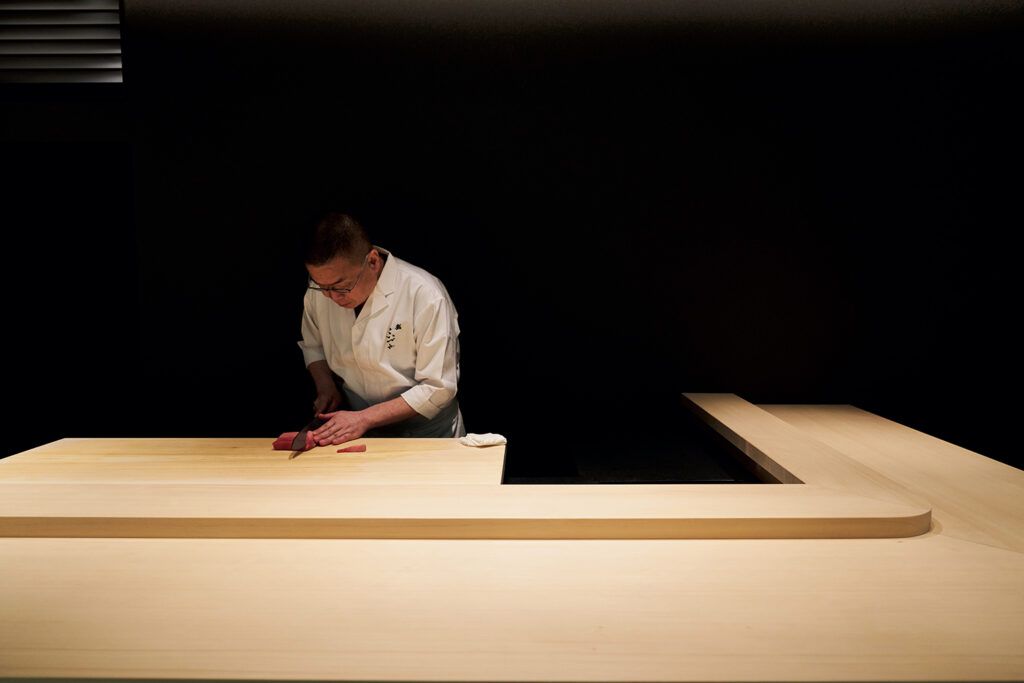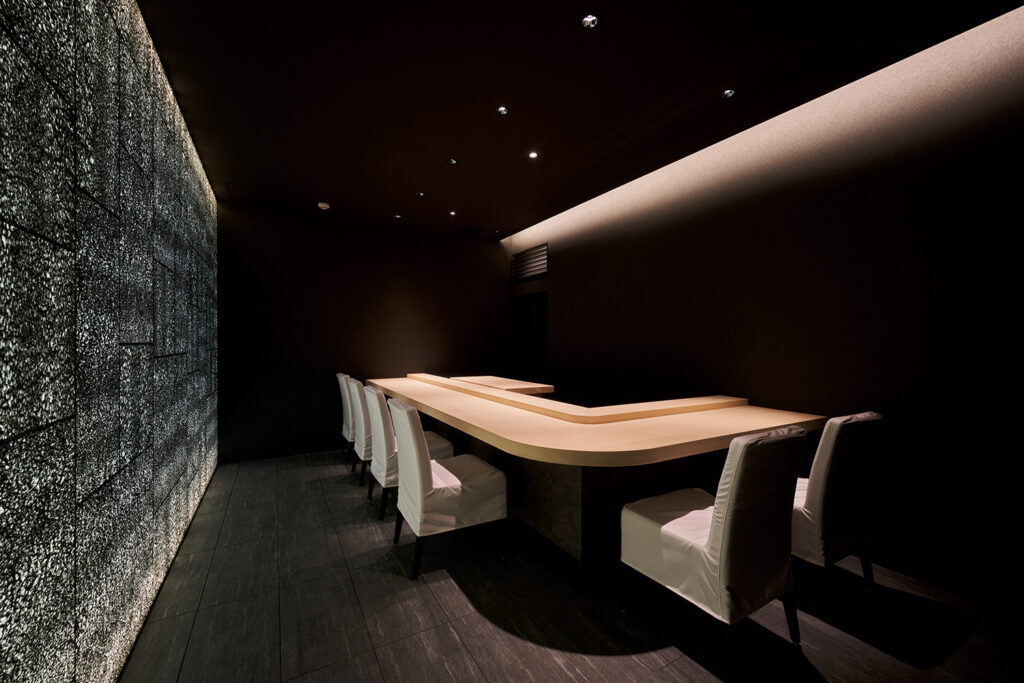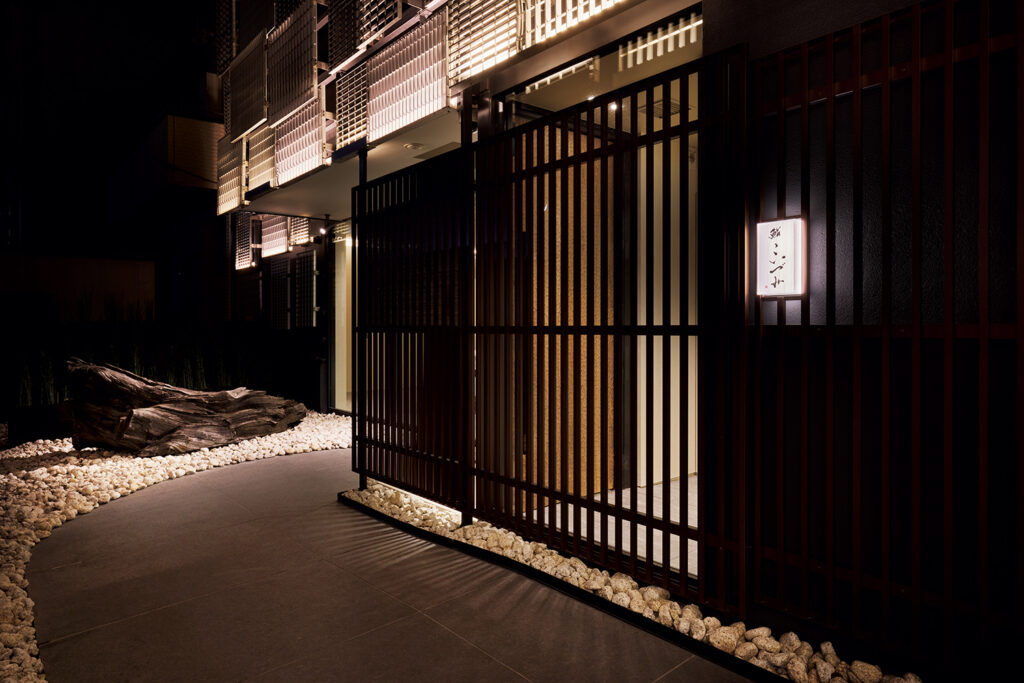 Details