SAKURA BETTEI The Pool Villa
Finished in May of 2023, the three luxurious guest suites that make up SAKURA BETTEI The Pool Villa are now open for booking.

SAKURA BETTEI The Pool Villa stand adjacent to Hatago SAKURA and are equipped with a private swimming pool, sauna, fully functional kitchen, laundry facilities, and EV charging stations. The facility is designed to ensure utmost convenience for guests seeking to explore the captivating sights of Oita Prefecture or enjoy an extended stay.

The villas are designed to feel like a home away from home. There are no staff on hand, but they are on call should you need anything. One of the suites is also dog-friendly so you can create lasting memories with your beloved canine companion by your side.

Guests have the option to prepare their meals either in the fully equipped kitchen or dine at the restaurant at Hatago SAKURA. Additionally, the villa offers a convenient personal chef service. Please note that guests are responsible for making reservations for this chef service themselves.

SAKURA BETTEI The Pool Villa is an accommodation that provides a cozy, modern experience while still offering flexibility in travel arrangements.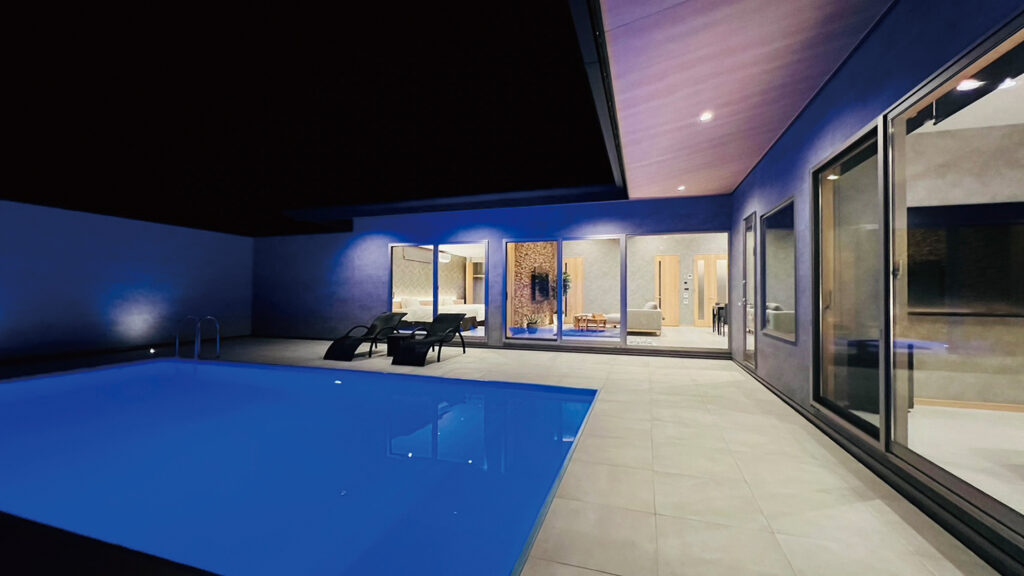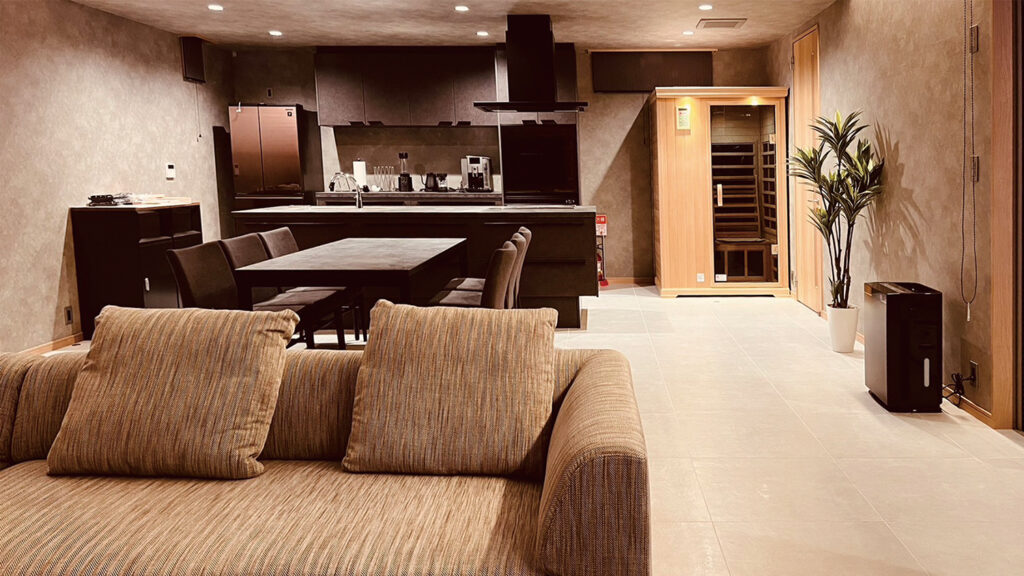 Details
SAKURA BETTEI The Pool Villa
Address
2646-1 Machida, Kokonoe-machi, Kusu-gun, Oita Prefecture
Telephone Number
+81-973-78-8407
Official Site
https://sakurabettei.jp
YouTube
https://www.youtube.com/channel/UCzz7X55tn3ob27QTfGcMbBg
Instagram
https://www.instagram.com/p/CqNv88fPpOq
Accommodation rates from 85,800 yen per room.
*Accommodation rates (tax included) are based on two people occupying one room.

Closed on Tuesdays and Wednesdays

*Children under 13 years of age and cats not allowed to stay at the villa.

*Chef on-site service : PRIVATE CHEF'S MITSU.
Please call the chef directly for reservations.
Cell phone +81-80-5604-0332