Ryokan Ayunosato
Ryokan Ayunosato is a traditional Japanese-style hotel in Hitoyoshi City, in Kumamoto Prefecture, an area full of impressive natural and cultural monuments such as the scenic Kuma River, the historic Aoi Aso Shrine, which is designated as one of the National Treasures of Japan, and Mt. Ichifusayama, known for its grove of cedar trees over 1,000 years old.

Hitoyoshi City is an area that holds a unique place in Japan's history as it was under the rule of the Sagara clan for an impressive span of 700 years. During this time, the Sagara clan demonstrated a remarkable reverence for the local traditional culture, while still adopting new architectural techniques inspired by the temples and shrines in Kyoto and Nara.

Ryokan Ayunosato overlooks the Kuma River and offers a stunning view of Hitoyoshi Castle Ruins, the historic seat of the Sagara clan, and the Minami-Kyushu mountains. Ayunosato offers a variety of guest rooms, including those with private open-air hot spring baths, Japanese-style rooms decorated with modern furniture and tatami floors, and semi Western-style rooms. There is also a Universal Design Room that is designed to accommodate mobility impaired guests.

Records from Hitoyoshi Hot Spring show that Sagara Tametsugu, a feudal lord during the Warring States period, bathed in the hot spring in 1492. The ryokan has two large communal baths and a footbath, and even the guest room open-air baths are hot springs. The bicarbonate spring water, which is effective for beautiful skin and is also called "Bijin-no-yu" (hot water of beauty), leaves the skin moist and smooth after bathing. The hot spring water is also drinkable as it comes from a private hot spring source. We hope you will fully enjoy the hot spring water of Hitoyoshi Onsen, which has a history of over 500 years.

When it comes to food, guests can enjoy creative kaiseki cuisine that incorporates the bounty of Kuma Valley's mountains and rivers. The rice is grown by the contracted farmer along with the hotel staff. A wide variety of Kuma shochu, a local specialty, is also available. Halal, vegan, and allergen free meals are also available if guests make a request in advance.

The "Kuma Shochu Lounge," where guests can freely drink Kuma Shochu, and morning yoga held on the rooftop "Sky Terrace" are particularly popular activities among guests. We hope that you visit us and experience the history and culture of Kuma Valley along with our heartfelt hospitality.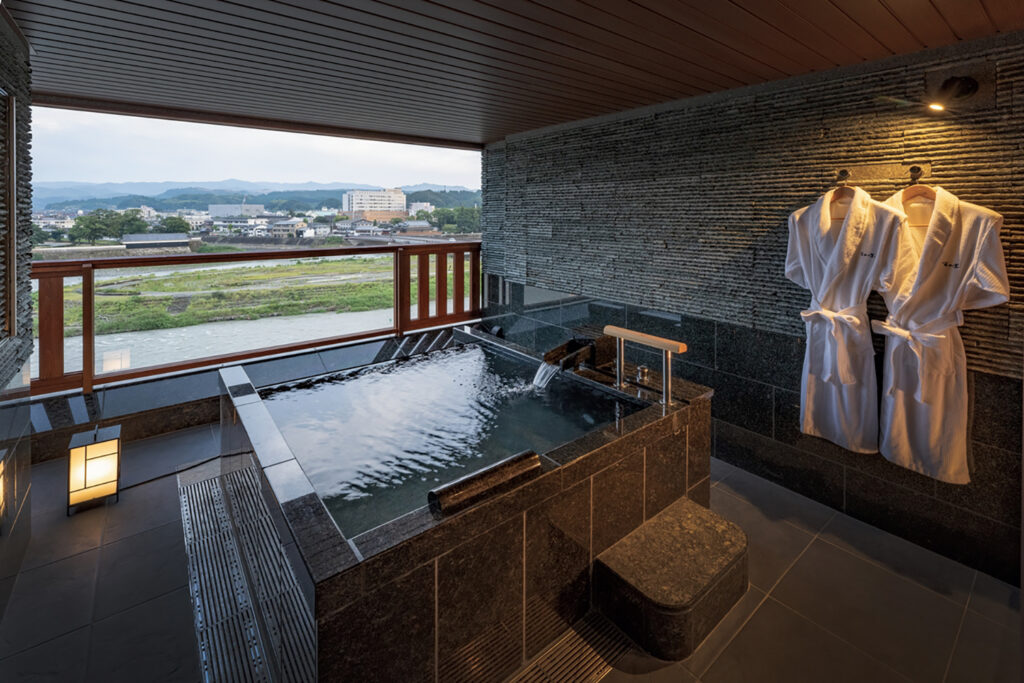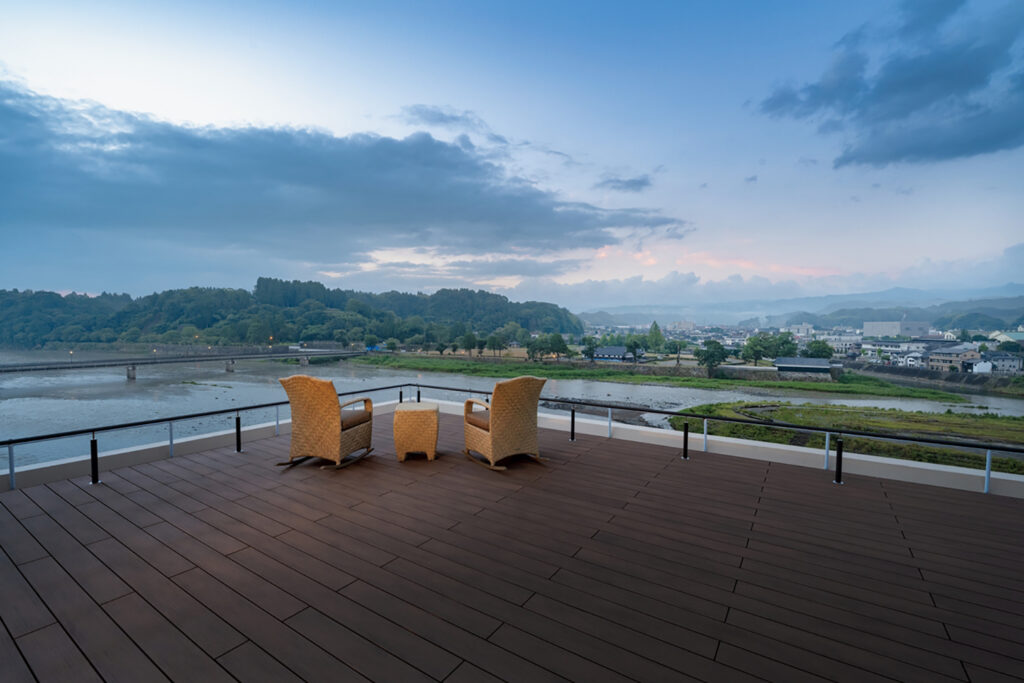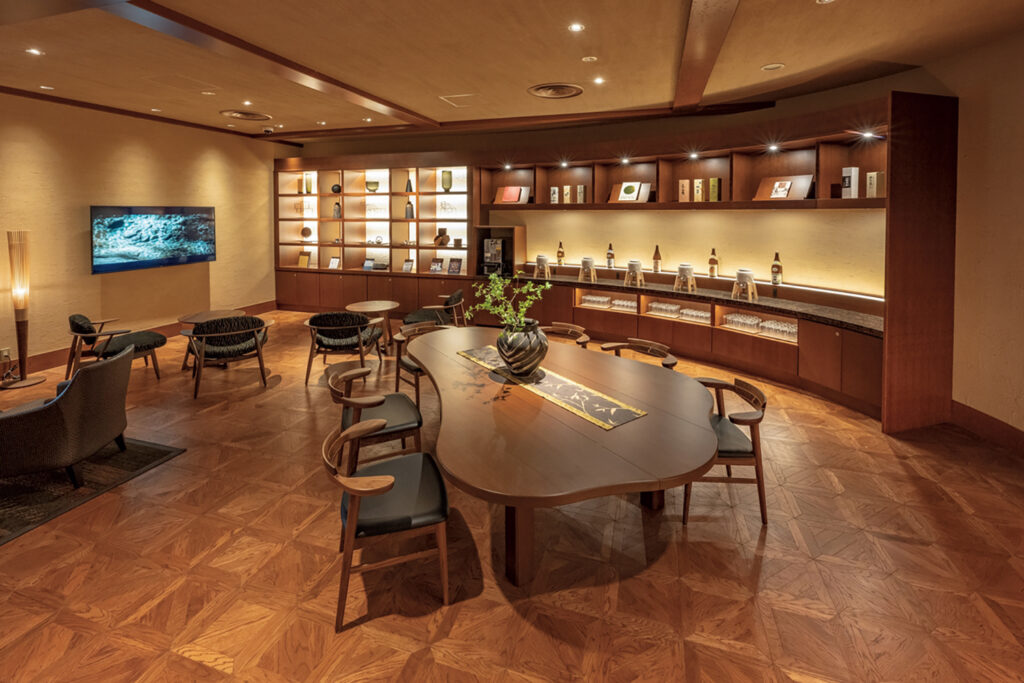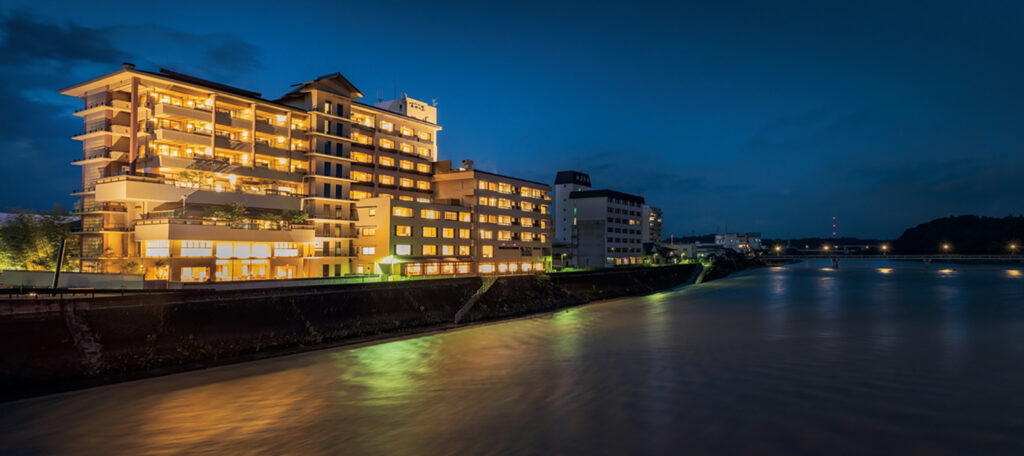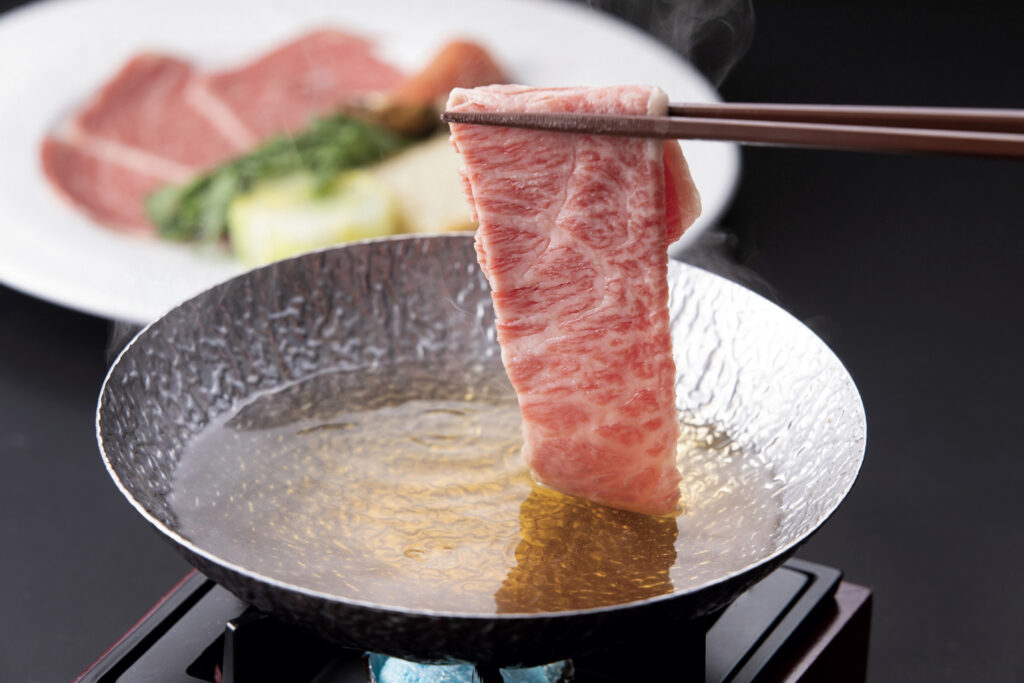 Details