RESTAURANT LES SOUVENIRS
RESTAURANT LES SOUVENIRS is located just a 10-minute walk from Osaka Station and Umeda Station, in the Kitashinchi District of Osaka which is home to some of Japan's most exclusive restaurants. It serves innovative fusion French cuisine created by Chef Konishi Yuji.

Chef Konishi studied for ten years at restaurants such as Mikuni Nagoya in Nagoya and Grand Maison Graciani in Kobe before continuing his career in France. In France, he cooked for Auberge La Feniere, which has one Michelin star, and L'Oasis, which has two Michelin stars. After returning to Japan, he worked as a chef at French restaurants in Kobe and Osaka, then in March 2023 became the chef at LES SOUVENIRS.

The restaurant's fare is based on French cuisine but also incorporates a wide variety of ingredients and techniques that ventures well beyond the traditional framework of French cuisine. The restaurant's name, LES SOUVENIRS, means "memories," and it expresses a hope that its delicious, impressive, and wholehearted service will make every meal an unforgettable experience. The concept of the restaurant, "kataritsukusu san'un kaigetsu no jou," is a Zen phrase that expresses the hope that people will open themselves up and spend a relaxing time with their loved ones.

Vegetables and seafood are carefully selected from all over Japan to ensure that they are the very best available on that particular day. The restaurant also pays special attention to the meat that it serves. Diners can choose from three types of meats lovingly raised by selected producers: Maesawa beef and Tankaku beef from Iwate, Yonezawa beef from Yamagata, and hogget (lamb from sheep aged between one and two years) from Shingo Sakai of the Hitsuji Marugoto Kenkyusyo sheep farm on the northern island of Hokkaido.

The wine list includes more than 80 red and 80 white wines from Japan, Italy, the U.S., and France, as well as over 100 varieties of Champagne. LES SOUVENIRS also stocks two types of sake that, unusually, are made with wine yeast rather than conventional sake yeast. For non-alcoholic beverages, the restaurant offers 100% fruit juice made from wine grapes. A sommelier is on hand to suggest delicious and creative pairings with the restaurant's innovative cuisine.

After their main courses, diners many choose from a wide selection of stronger liquors and enjoy cheese from Fromagerie SEN in Chiba Prefecture. This award-winning cheese farm is run by Shibata Chiyo, who apprenticed with renowned cheese makers in France and is dedicated to crafting world-class cheese that utilizes both microbes and other basic ingredients native to the islands of Japan.

The interior of the restaurant is filled with contrasting elements such as "stillness and movement," "light and dark," and "Japanese and Western," all of which are sure to delight guests. The subtly dark entrance is decorated with calligraphy by the calligrapher Mariko Kinoshita, and as you step onto the floor, you are greeted by the warm Japanese paper walls decorated with works by Hatano Wataru, a Japanese paper craftsman from Ayabe, Kyoto. In addition, the restaurant offers first-class tableware and cutlery ordered from famous Japanese and foreign artists who attach importance to "seeing the maker's face". The counter seating and table seating both offer different atmospheres of enjoyment.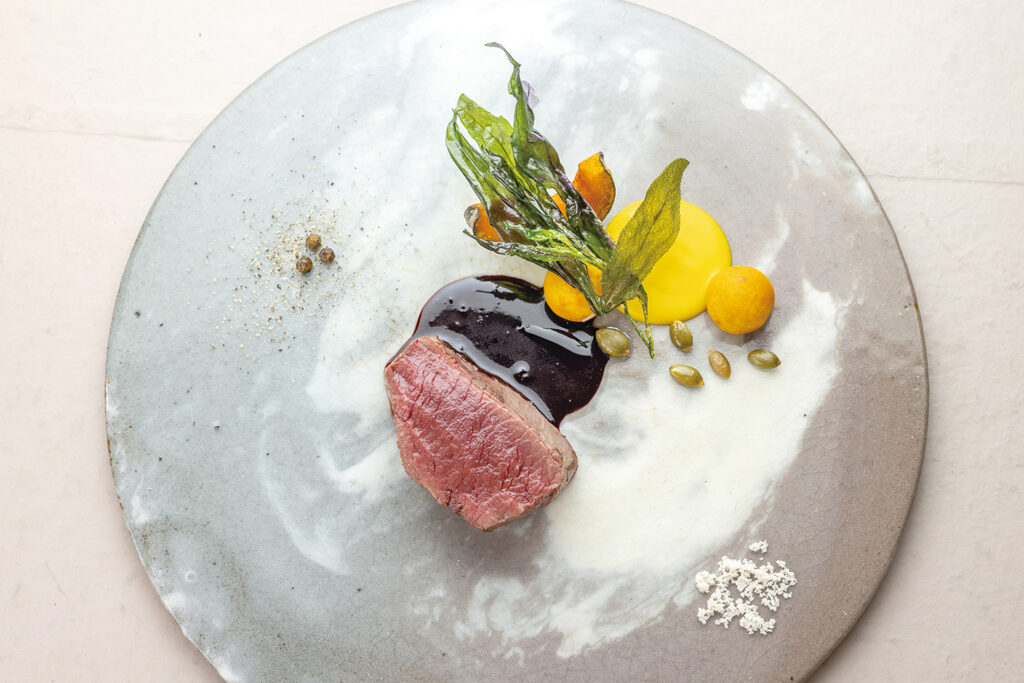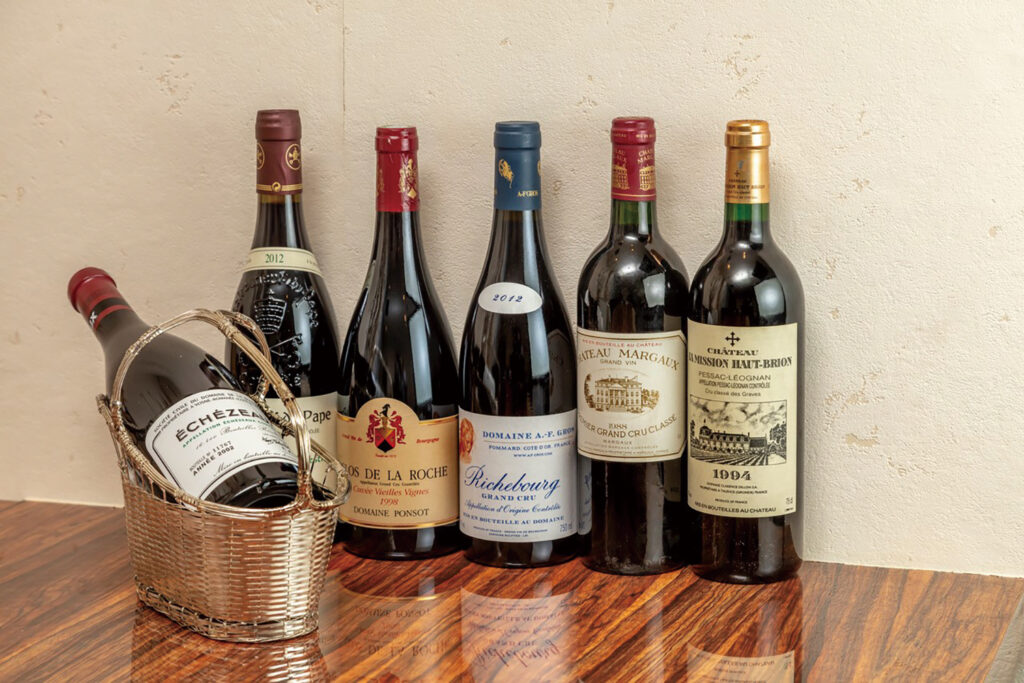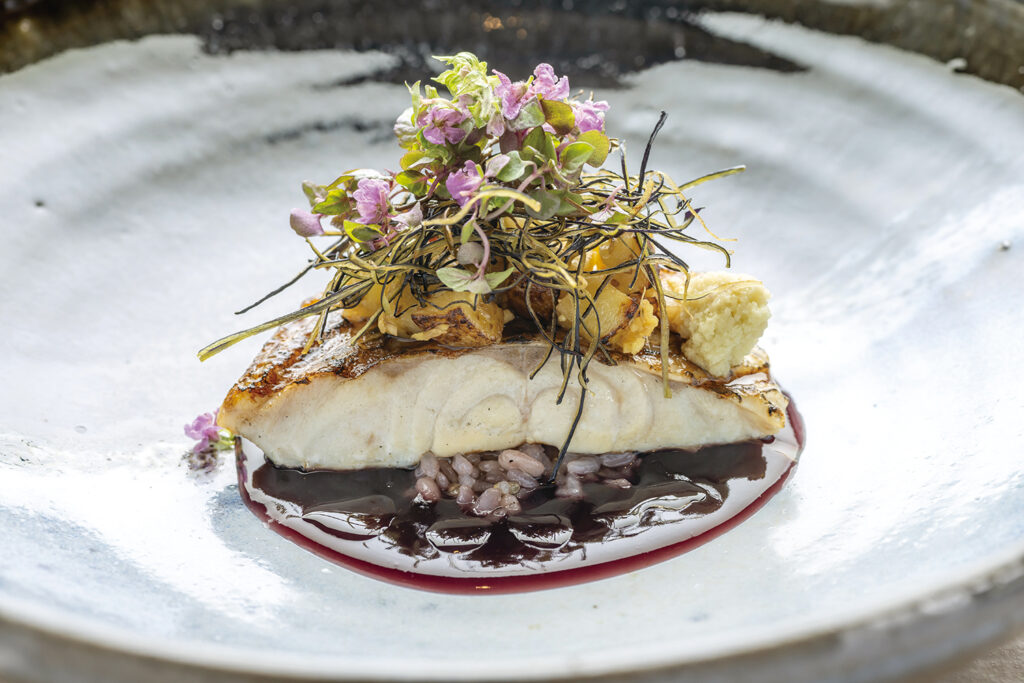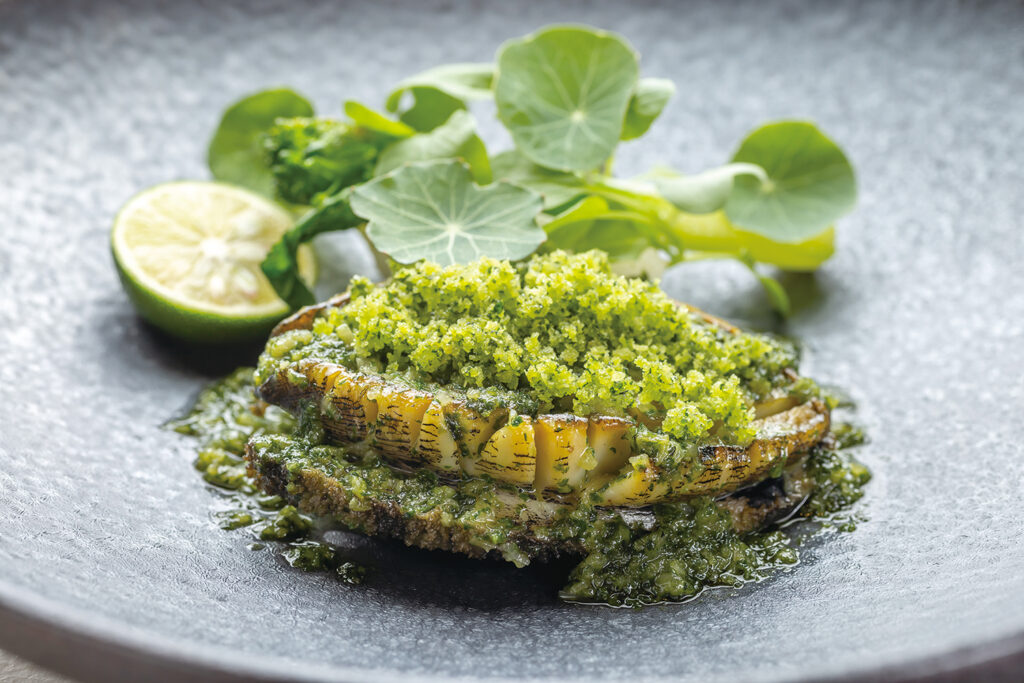 Details