Palace Hotel Tokyo
Palace Hotel Tokyo offers the essence of traditional Japanese omotenashi hospitality right in the very center of Japan's ultra-modern capital. The hotel is located on the eastern side of the moat surrounding the Imperial Palace, next to the palace's beautiful gardens. It is a haven of luxury and serenity amid the hustle and bustle of Tokyo.

The hotel has welcomed guests for over six decades on a site that was once home to the Forestry Office of the Imperial Household. The current hotel is the result of a ground-up rebuild that was completed in 2012. It boasts 284 luxury guestrooms and suites, 10 restaurants and bars, a luxury spa, and extensive facilities for meetings and events.

Rooms take their interior design inspiration from the nearby Imperial Palace Gardens, with leafy carpet motifs and earthy color palettes. All are at least 45 square meters in size and include carefully selected items of Japanese artisanship, such as Imabari towels and Nambu ironware teapots. From their room balconies, guests can look out onto water and greenery of the Imerpial Palace that evokes the four seasons and traditional landscape of Japan.

The hotel's décor also features over 720 artworks specially commissioned or chosen for the hotel. Thanks to this collection that includes traditional ink wash paintings, colorful abstracts, indigenous rock sculptures, and modern, laser-cut paper art, a stay at Palace Hotel Tokyo is akin to a trip to a Japanese art museum.

One of the hotel's restaurants and bars, Wadakura, is named for the eponymous moat outside its windows. It had been renowned among gourmets since the days of the former Palace Hotel, and pays tribute to Japan's cuisine in four distinct areas—tempura at Tatsumi, teppanyaki at GO, sushi at Sushi Kanesaka, and kaiseki in its main dining room.

The evian SPA TOKYO, meanwhile, is designed to symbolize the journey evian® natural mineral water takes through the Japanese Alps, from the loose stone garden at reception signifying the water's mountaintop source to the treatment rooms' ceilings that evoke ripples in a pond. Each treatment room is named after an Alpine peak.

Staying at Palace Hotel Tokyo is an unforgettable experience of the finest Japanese hospitality. It's the perfect spot for a luxury break during a business trip, a wedding, or any other special occasion.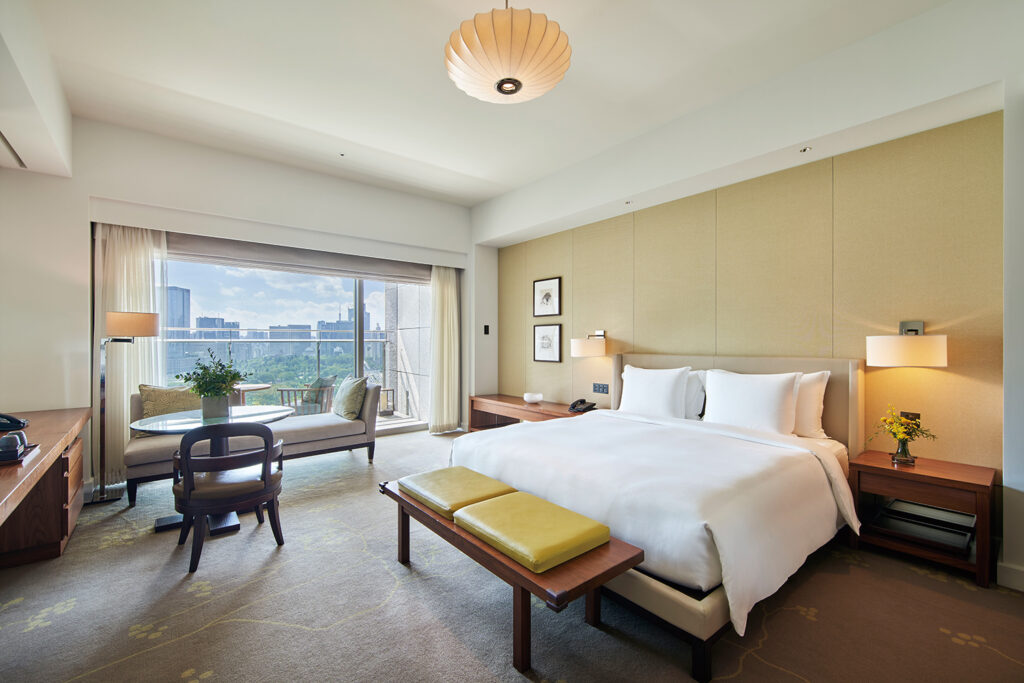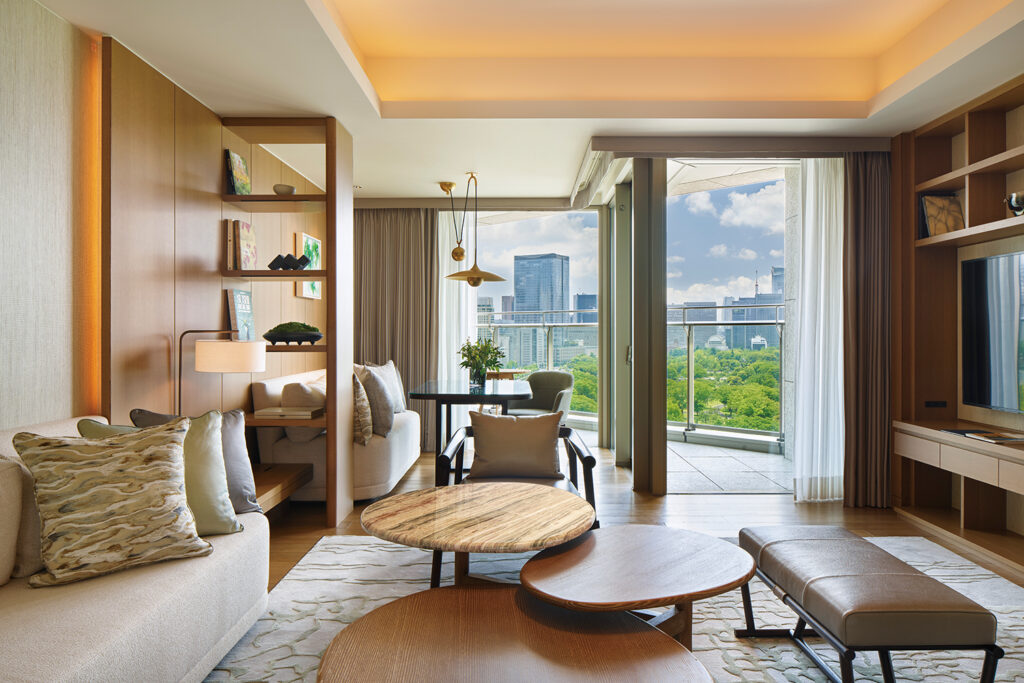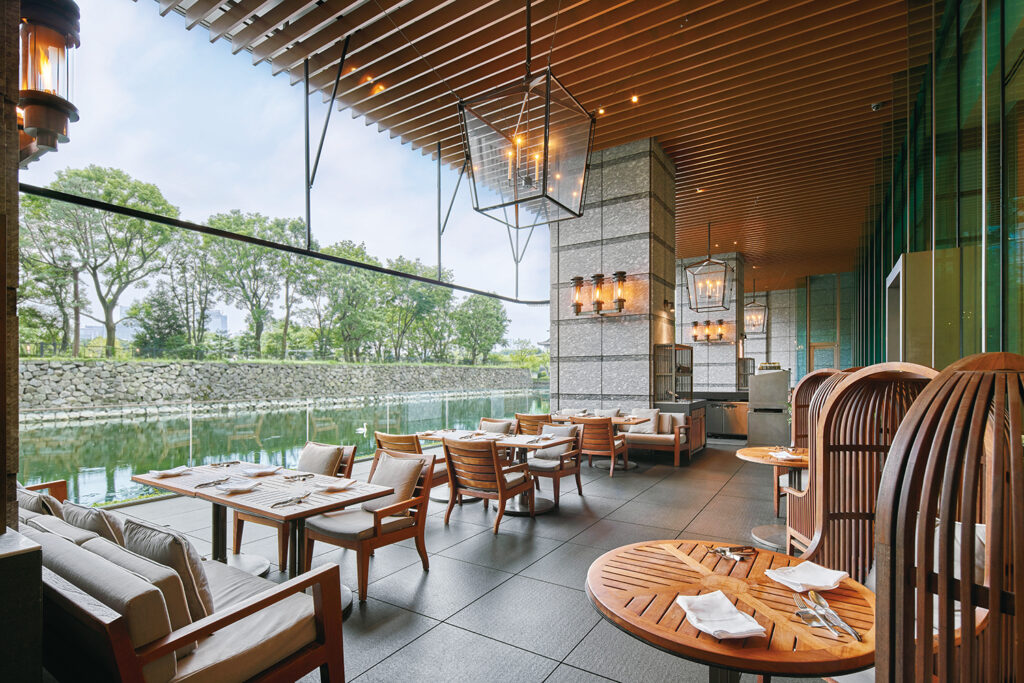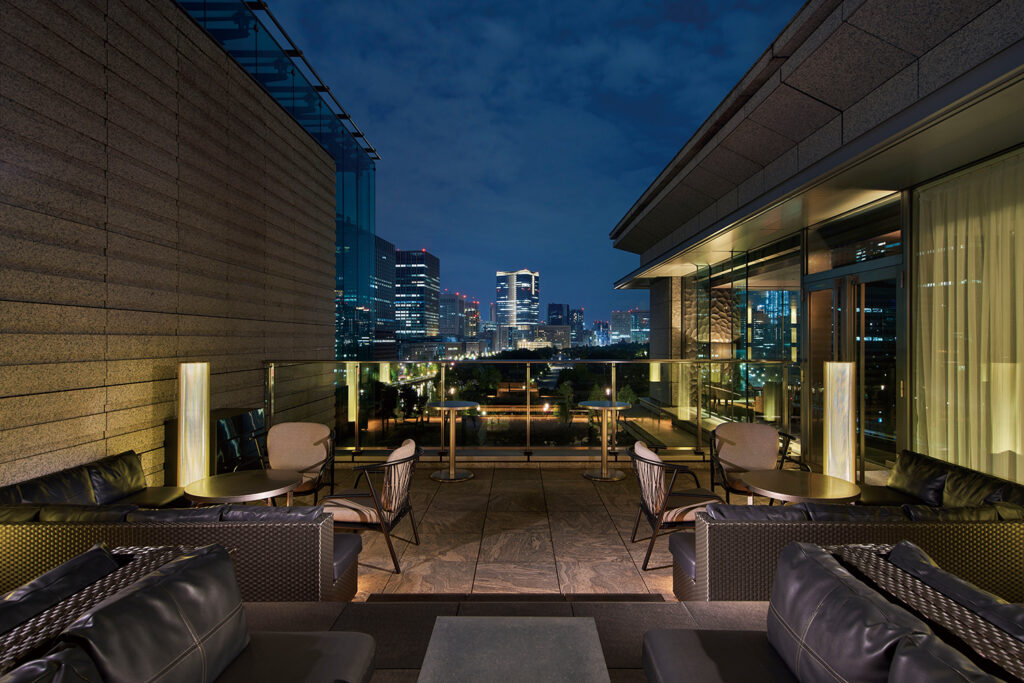 Details