OOKINI Geihinkan Kuromonnakadachiuritei
The Nishijin area of Kyoto is the perfect place to experience the unique atmosphere of Japan's ancient capital. Here, many traditional private houses known as "Kyo-machiya" remain, including Ookini Geihinkan Kuromon Nakadachiuri-tei. This Kyo-machiya, which was built over one hundred years ago, has been converted into a large and luxurious Kyo-machiya for private single groups. It is conveniently located on Nishijin's Nakadachiuri road, with Kitano Tenmangu Shrine to its west and the Kyoto Imperial Palace national gardens to the east.

The "ookini" of Ookini Geihinkan's name is taken from the Kyoto dialect for "thank you" and reflects the spirit of hospitality that pervades the lodge. The motivating concept behind the establishment's operations is "a place of harmony between body and mind, and a space to spend time with loved ones."

Upon stepping inside, guests will find many works by Kyoto artisans, including a noren curtain produced with traditional vegetable dyeing techniques, chests and dressers made from warm paulownia wood, and gorgeous wooden chairs with sleek curves and lustrous lacquer. The beauty of Kyoto is spellbinding in the "shitsurai" room, which is a space set aside for putting up decorations to mark the changing seasons and special festivals, such as Tanabata (also called the Star Festival), Boy's Day, or the Chrysanthemum Festival. Wherever guests spend time together throughout the Kyo-machiya, they will find a variety of unique art pieces that were created in Kyoto, and which have been treasured and passed down through multiple generations. Come dusk, a warm glow emanates from behind the Kyo-machiya's windows. It's an unmistakable Kyoto scene.

Guests may dine at the townhouse itself, enjoying both sushi and a rich variety of dishes made with seasonal ingredients in a kappo style multicourse meal. Kappo is very similar to Kaiseki haute cuisine, but it is presented in a way that invites diners to relax and appreciate the creativity behind the food. Guests can sit at the counter and watch sushi chefs concentrate and show off their skills gleaned from years of practice making nigiri style sushi. Or, should they choose, guests can instead dine in the tatami mat room and appreciate the seasonal décor and the beautiful views of the traditional Japanese garden. Drawing one's attention to the moment like this helps one to understand the truly Kyoto philosophy of "shinjin-ichinyo," the perfect harmony of body and soul.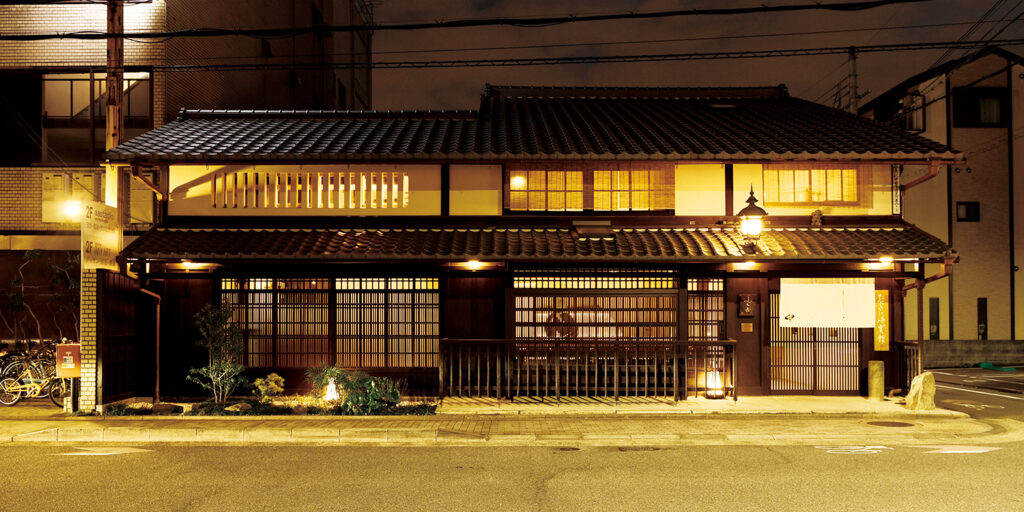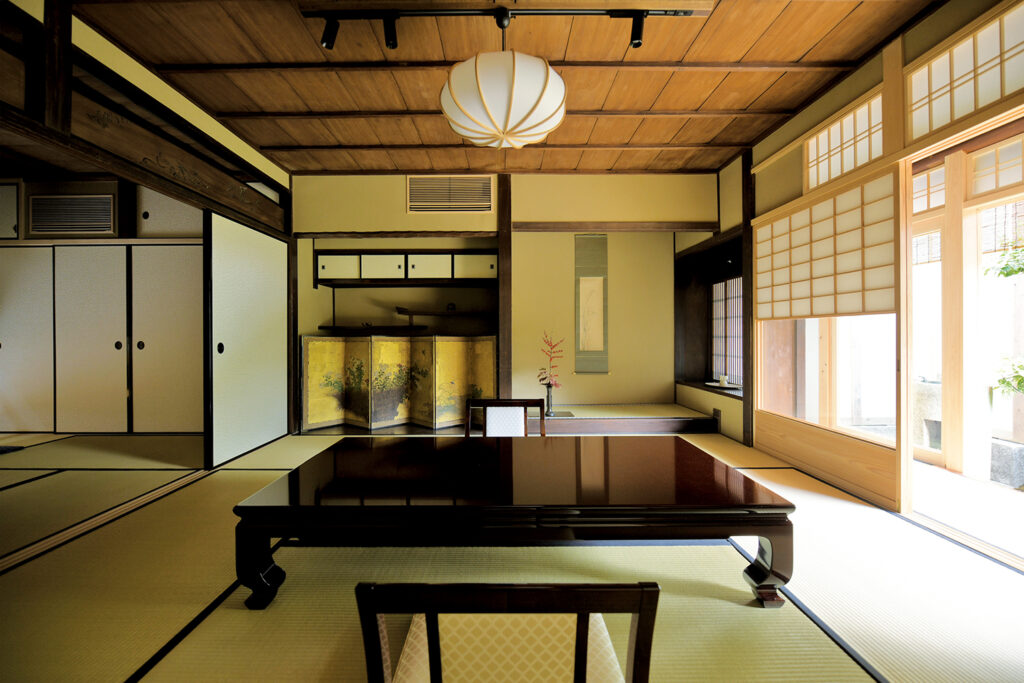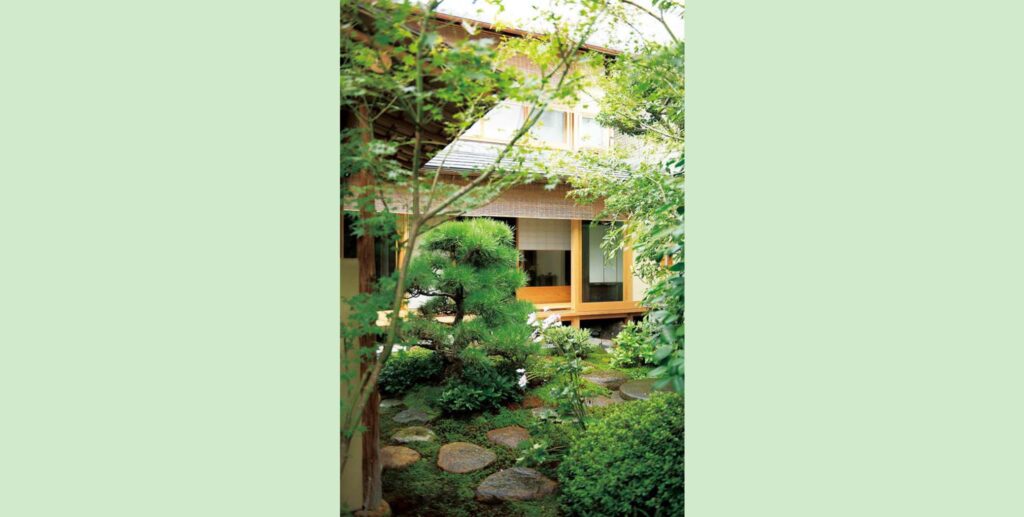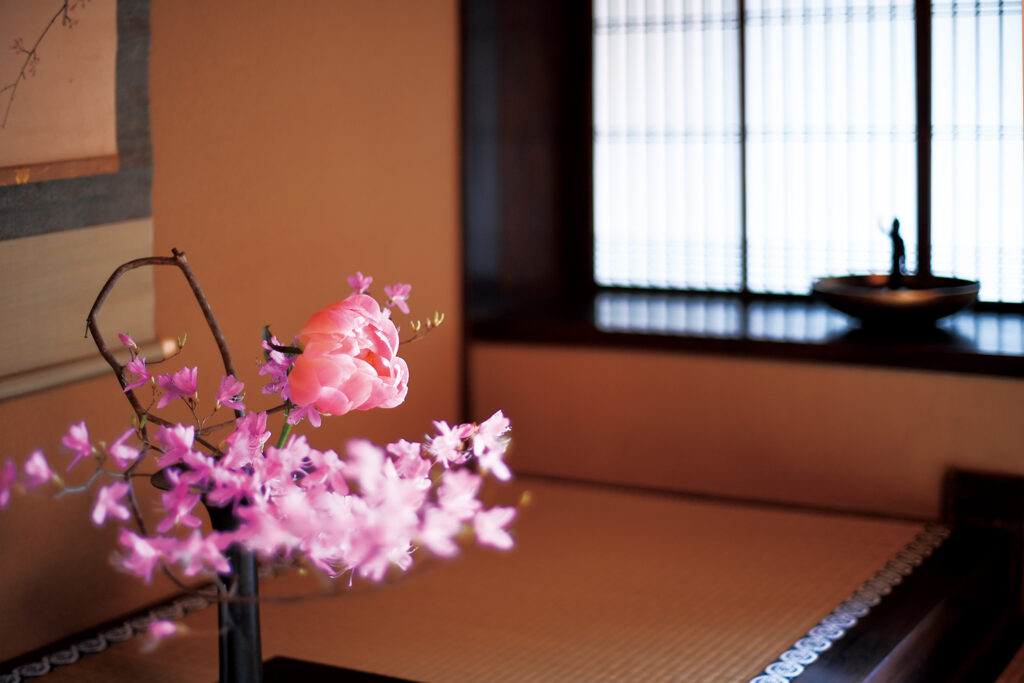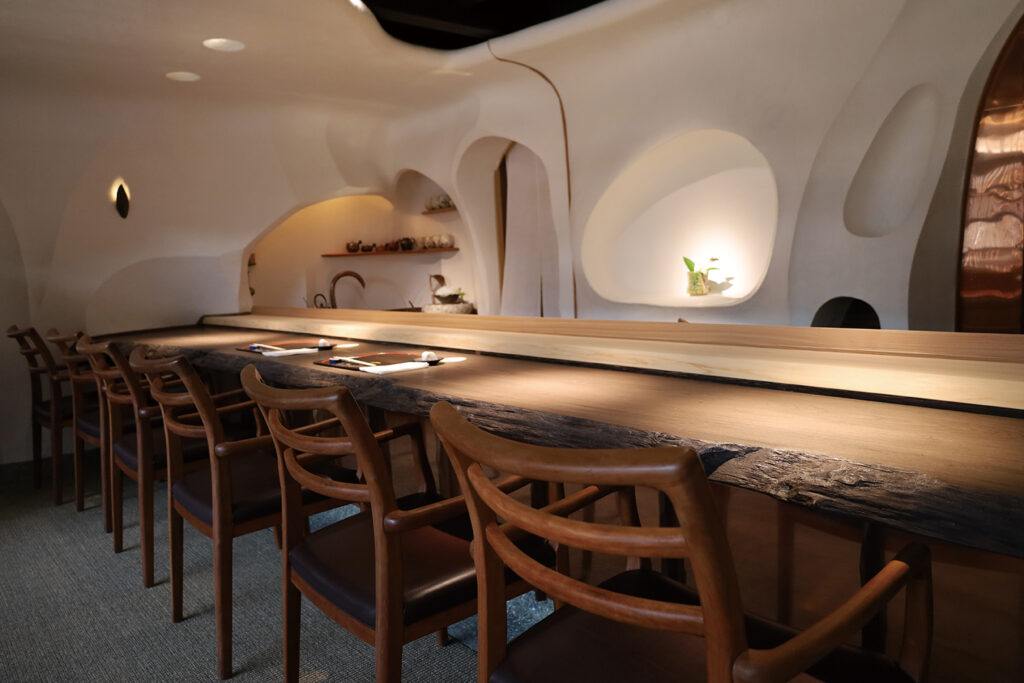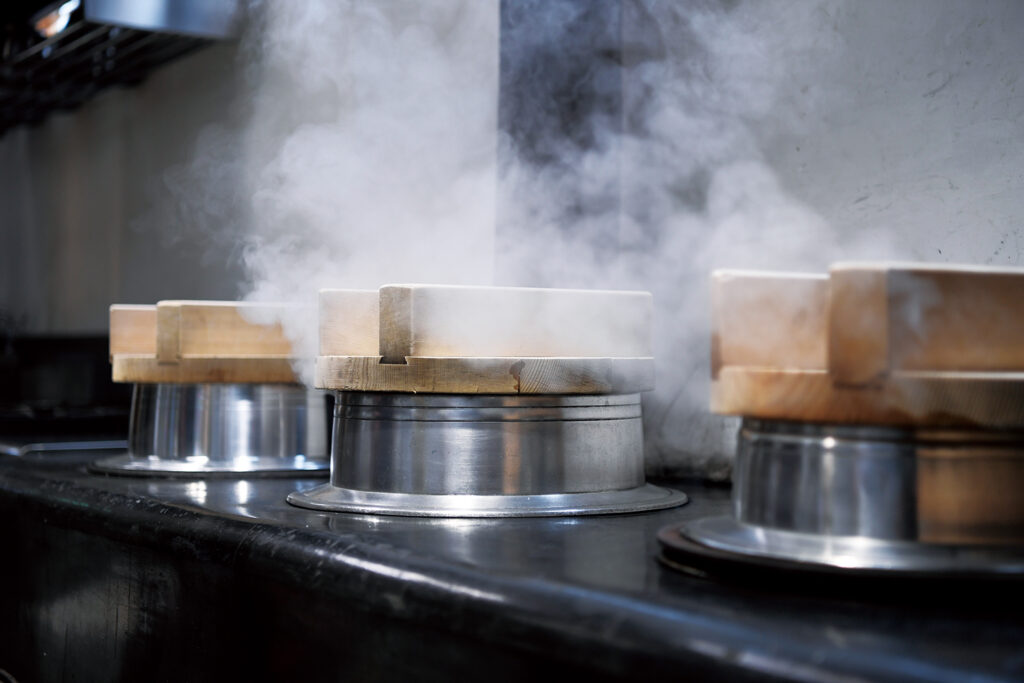 Details
OOKINI Geihinkan Kuromonnakadachiuritei
Address
Yakunin-cho, Kuromon-higashi-iru, Nakadachiuri-dori, Kamigyo-ku, Kyoto City, Kyoto Prefecture
Telephone Number
+81-75-451-0092
Home page
https://geihinkan.ookini.jp
Accommodation rates
One night stay for two people: 459,930 yen total (tax included).
For three people or more, 71,500 yen for each additional guest.
*Call for reservations and more information.