Olion Sushi
A unique dining experience of sushi seasoned with oils and salts from around the world.

Sushi is usually served with soy sauce, but Olion Sushi offers sushi served with a combination of oil and salt according to the ingredients, which is a completely new style of sushi. Olion Sushi is run by Masayuki Okuda, owner-chef of the Italian restaurant "Al-ché-cciano" in Yamagata Prefecture. Mr. Okuda is trained in Italian cuisine, French cuisine, pure French pastry, and Italian gelato and has experience as a lecturer at culinary schools and visiting professor at universities and graduate schools. He has also produced a number of restaurants throughout Japan. His flagship restaurant, Al-ché-cciano, was awarded the Terroir Prize at the Gault et Millau 2023.

"Oil sushi" was invented by chef Okuda and deftly employs more than fifty kinds of oil, one hundred varieties of salt, and four types of rice. These aromatic and flavored rices and seasonings subtly accentuate the natural flavors of the sushi ingredients. Chef Okuda's oil sushi is a one-of-a-kind treat you won't be able to find anywhere else!

Olion Sushi is decorated simply. The counter, however, is impressively laid out with many oils and salts sourced from across the globe. Three omakase-style courses are offered for either lunch or dinner. The specialty oil sushi pairs exceptionally well with the restaurant's selection of wines and sake, offering diners an unprecedented flavor experience. Guests seated at the counter can enjoy a performance of the chef's sushi craftsmanship right before their eyes. Private rooms are also available.

Ingredients used for seafood, rice, and a la carte dishes are mainly from Yamagata Prefecture. In particular, the city of Tsuruoka in Yamagata Prefecture is registered as a UNESCO City of Gastronomic Creation, and valuable ingredients from native crops that have been preserved and passed down by local farmers are also used.

Mr. Okuda also has an Italian restaurant, YAMAGATA San-Dan-Delo, in Ginza. Here, diners can enjoy a variety of dishes prepared by a chef who has inherited Mr. Okuda's culinary philosophy and trained in northern Italy. The restaurant is located on the second floor of "Oishii YAMAGATA Plaza," which sells a wide range of ingredients from Yamagata Prefecture. For more information, please visit the website.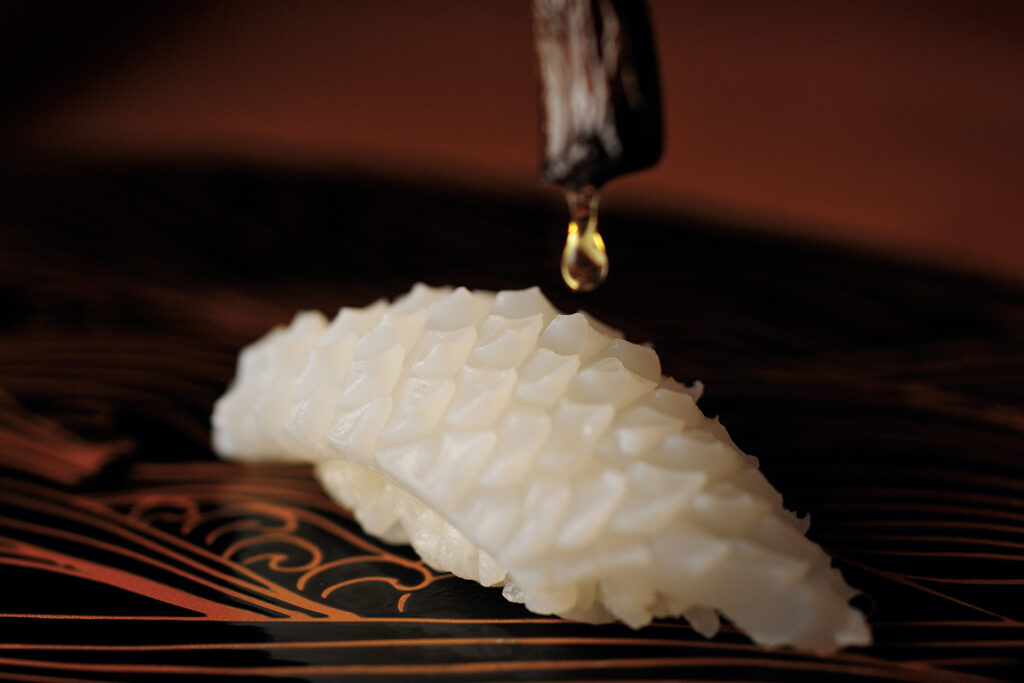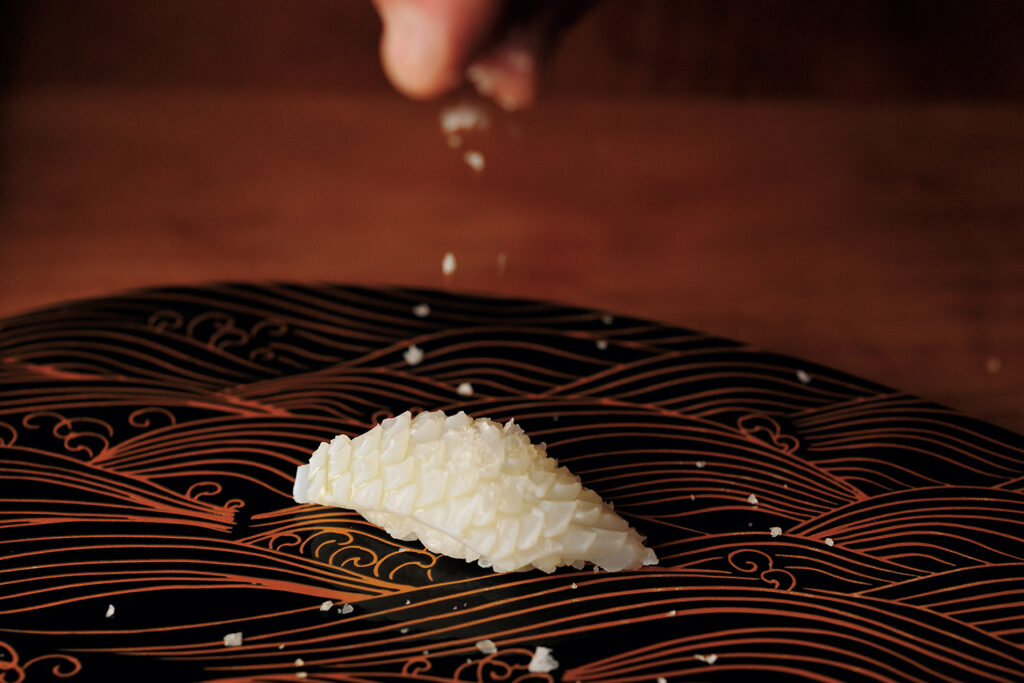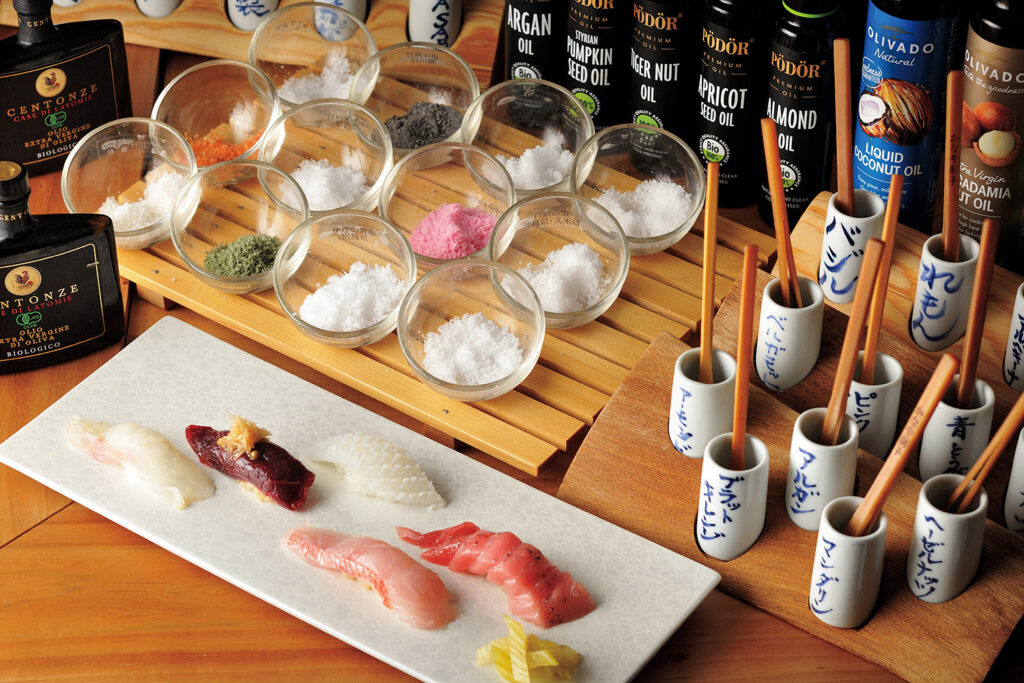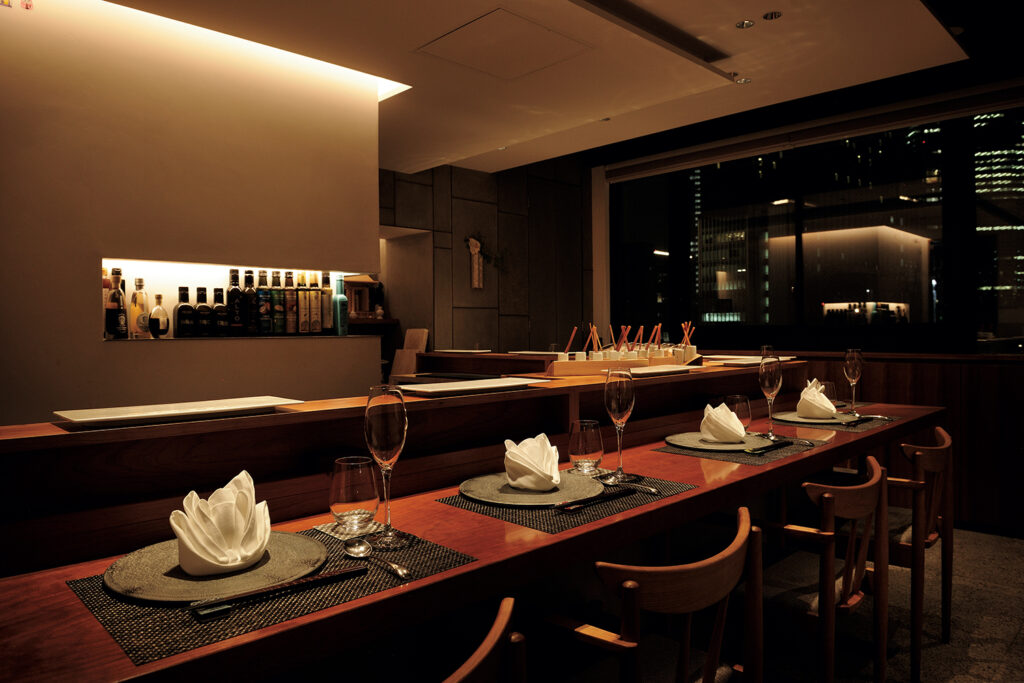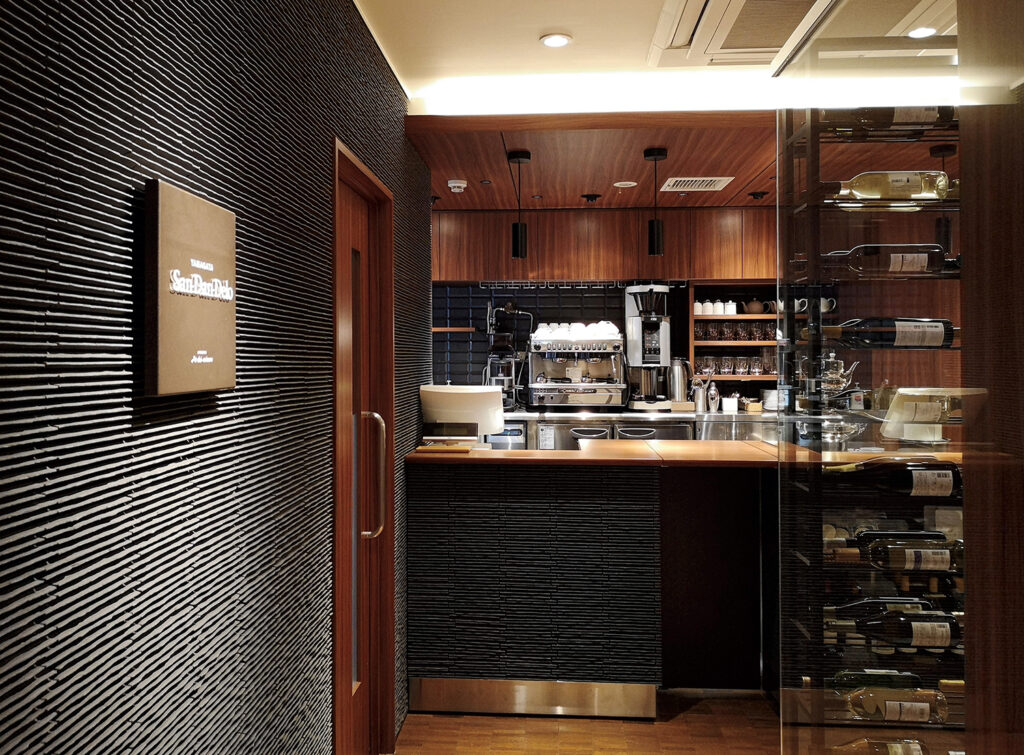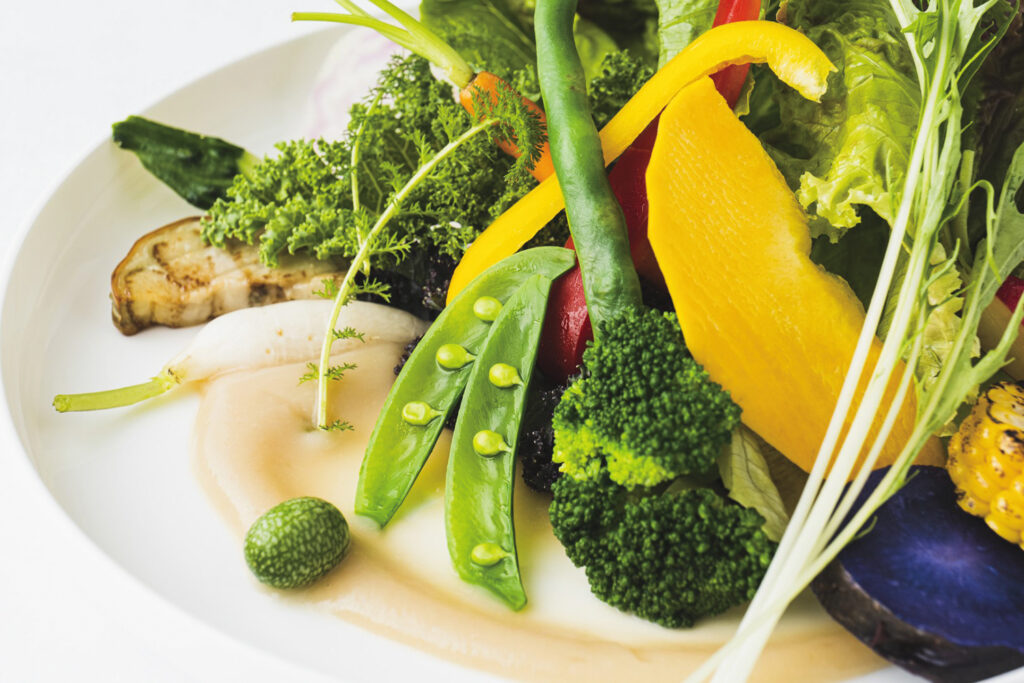 Details
Olion Sushi
Address
12F Sakura Marks Ginza 612, 6-12-12 Ginza, Chuo-ku, Tokyo Prefecture
Telephone Number
+81-3-6263-8395
Olion Sushi
https://www.alchecciano.com/olion-sushi
Instagram
https://www.instagram.com/olionsushi
General Operating Hours
Lunch 12:00-16:30 (Last Order 14:30)
Dinner 18:00-22:30 (Last Order 20:30)

Average price
Lunch 9,000 yen per person
Dinner 20,000 yen per person

Closed on Wednesdays and some Tuesdays

YAMAGATA San-Dan-Delo
Address
2F Ginza First Five Building, Oishii Yamagata Plaza, 1-5-10 Ginza, Chuo-ku, Tokyo Prefecture
Telephone Number
+81-3-5250-1755
YAMAGATA San-Dan-Delo
https://sandandelo.theshop.jp
Instagram
https://www.instagram.com/yamagata_sandandelo
General Operating Hours
Lunch 11:30-15:00 (Last Order 14:00)
Dinner 18:00-23:00 (Last Order 20:00)

Average price
Lunch 5,000 yen per person
Dinner 11,000 yen per person

Closed on Monday