Natural Hot Spring and Kaiseki Cuisine HAKONE GORA BYAKUDAN
Byakudan is a haven of tranquility and natural beauty in the picturesque region of Hakone Gora. Established in July 2016, this luxurious retreat offers a panoramic lobby with breathtaking views of the outer rim of Hakone Caldera and private hot spring water in the open-air baths in all guest rooms.

Gora became a popular vacation resort in the early 1900s, thanks to the extension of the Hakone Tozan Railway, a project supported by influential figures in Japan's economic, historical, and cultural development like Takashi Masuda and Kaoru Inoue. Among the 17 hot springs in Hakone, the Gora hot spring stood out for its high temperature and gained prominence Japan's late Meiji period development. Out of all the hot springs in the area, Byakudan's private hot spring holds a special place as one of the most notable slightly golden-colored springs, renowned for its skin-smoothing and medicinal properties.

At Byakudan, the service concept is centered around "calming the mind," a natural effect achieved through the soothing fragrance of sandalwood (byakudan). Guests can unwind and enjoy complimentary drinks in the panoramic lobby lounge or simply bask in the serence ambiance of the comfortable Japanese-style guest rooms. Each of the 16 guest rooms at Byakudan is designed to incorporate the natural turns of each seasons, such as the changing of leaves, birdsongs, and rustling trees. All rooms feature an open-air bath supplied with fresh hot spring water from the hotel's private spring. Byakudan's half-open-air public bath was recently renovated to offer guests another pristine view as they unwind.

For dinner, the restaurant offers kaiseki cuisine that uses a variety of local produce from the mountains and sea, including vegetables from the western foothills of Hakone and seafood from Sagami Bay and off the Izu Peninsula. The menu changes about 10 times a year to incorporate seasonal ingredients. The tableware and serving style are also carefully designed to allow guests to enjoy the beauty of Japanese cuisine.

Breakfast at Byakudan is a traditional Japanese meal featuring freshly cooked rice in an earthenware pot and hot dried fish.
In the morning, guests can enjoy a glass of free sparkling wine in the lobby for a refreshing and comfortable time.

A stay at Byakudan offers more than just a luxury retreat; it's an opportunity to immerse yourself in Japanese traditions amidst nature's serene beauty.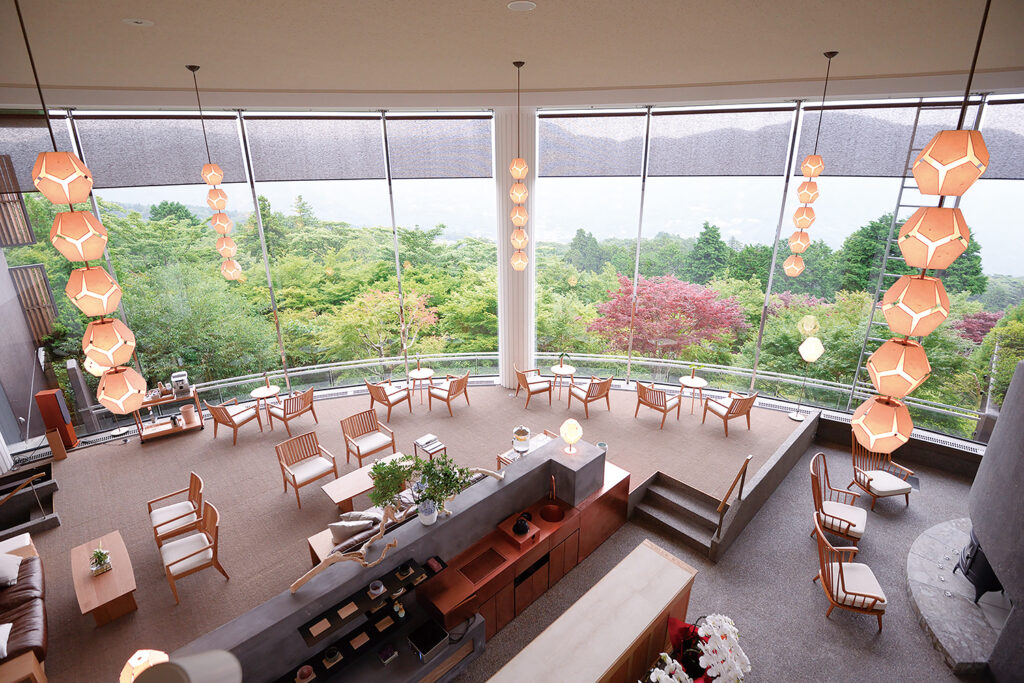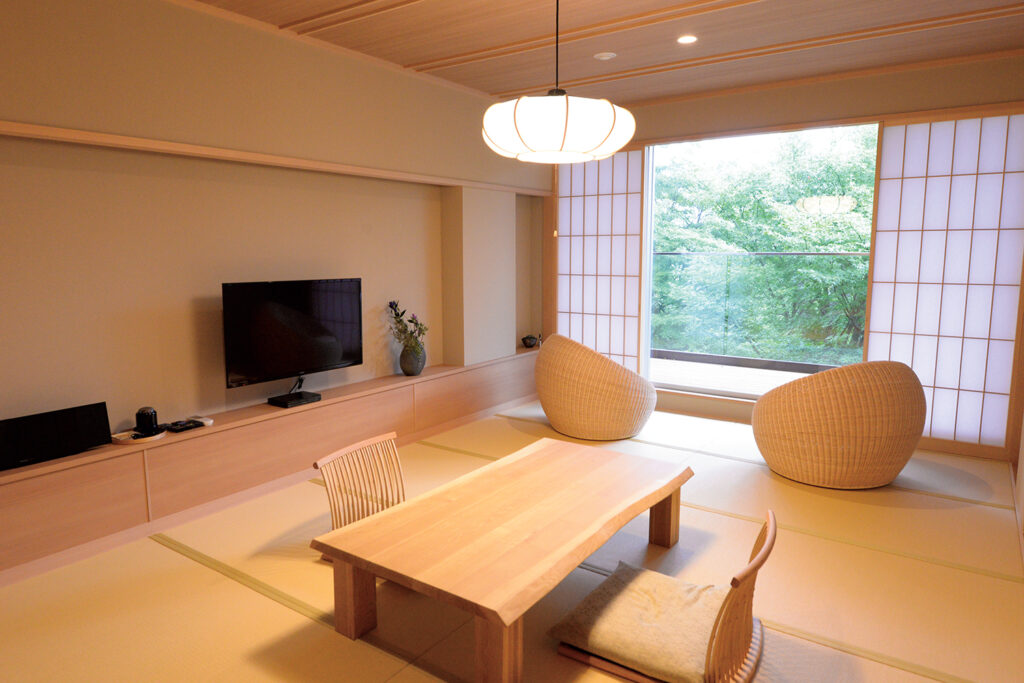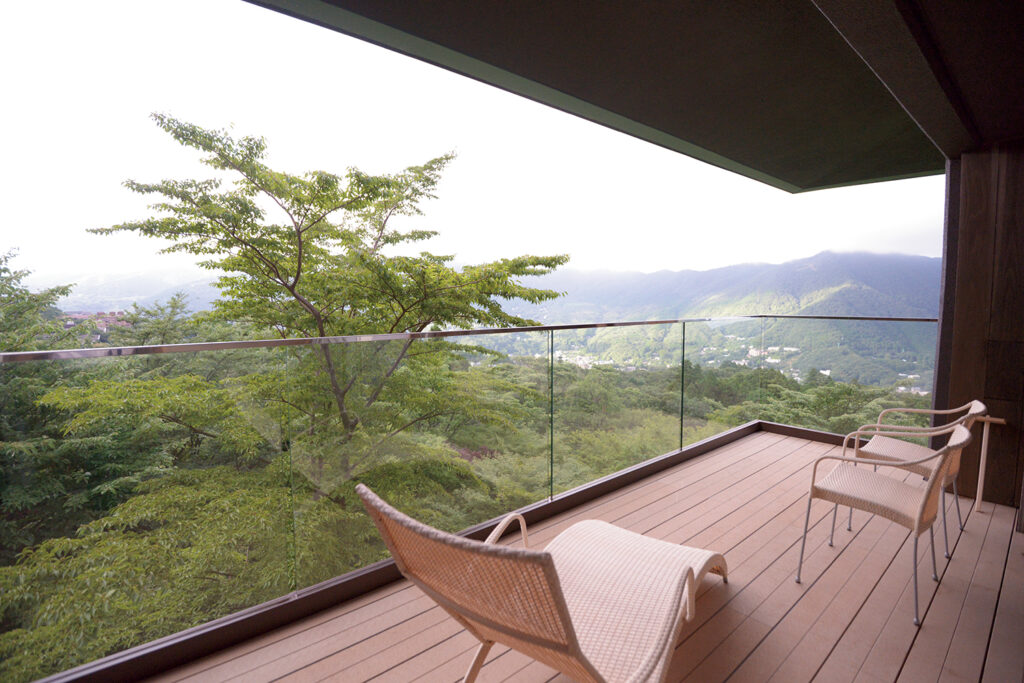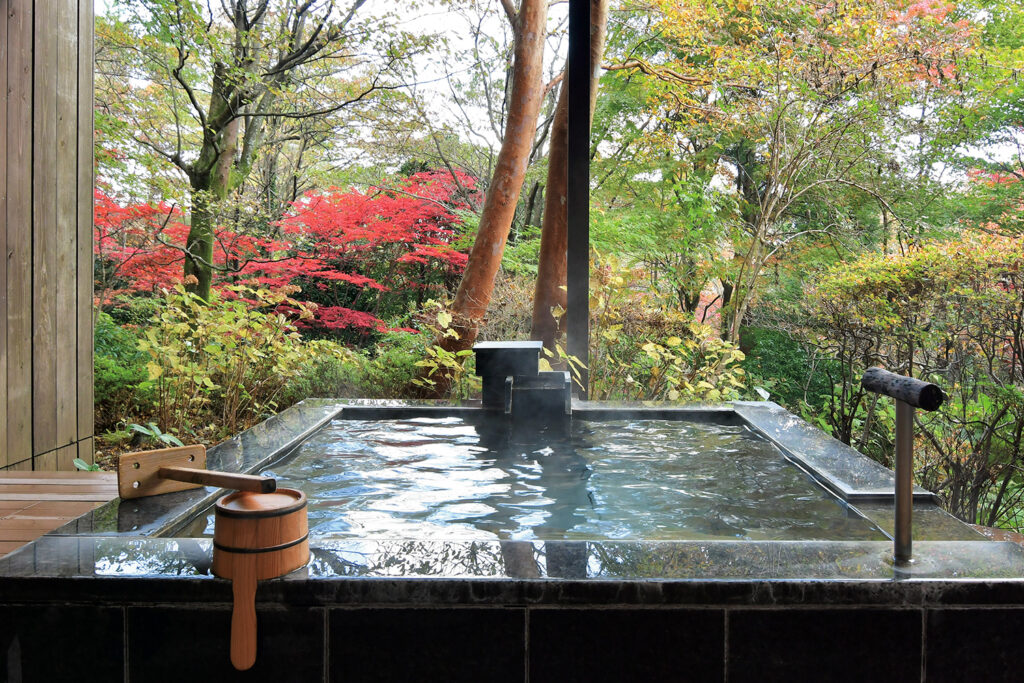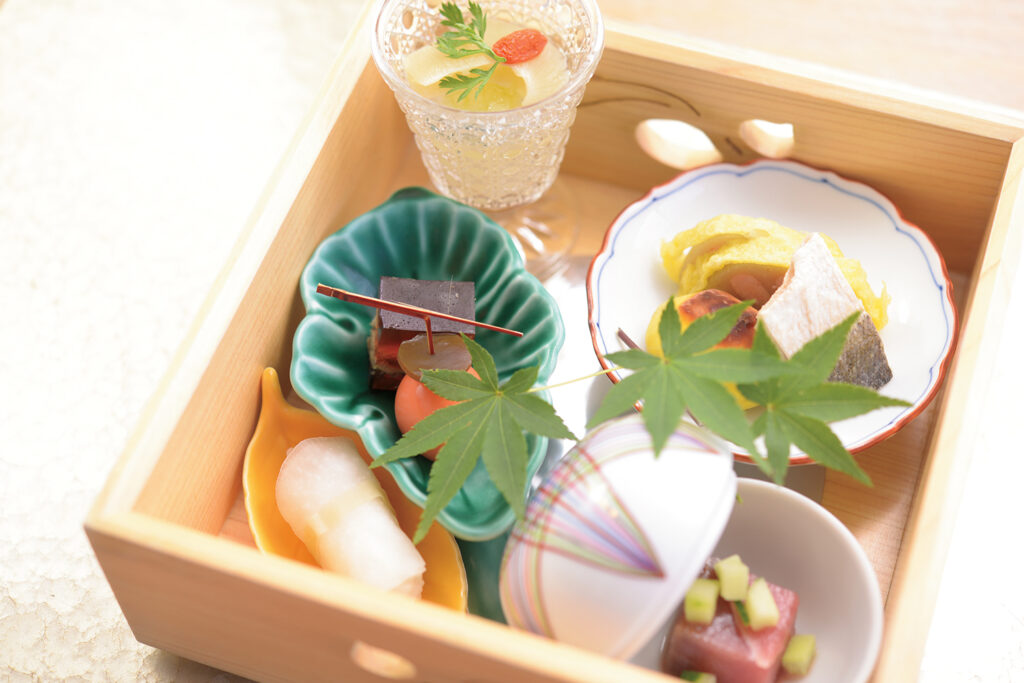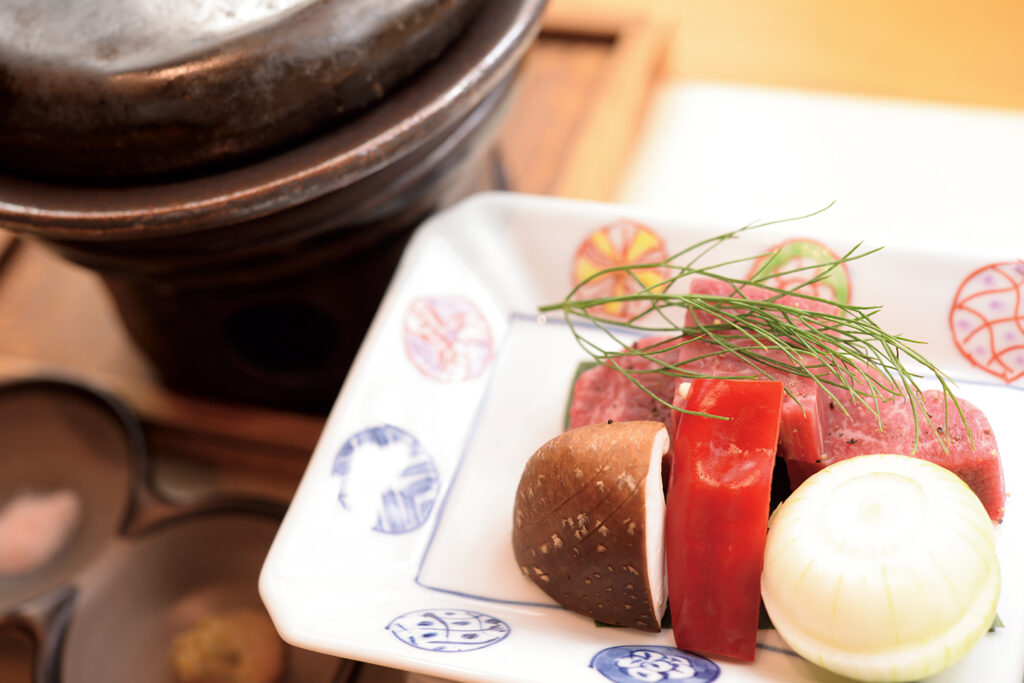 Details