MUNI CARPETS
MUNI CARPETS began when the founder, Kenji Kusudo, encountered a piece of classical Chinese carpet in 1987. He wanted to revive these beautiful and culturally valuable carpets in contemporary modern interiors. This strong desire led him to meet his partner, Bill Zhang. And in 1989, he took the first step in a project to revive classical Chinese carpets.

Classical Chinese rugs stand as a testament to timeless elegance, forming a distinguished group within the rich history of Chinese carpets. Woven as offerings for the royal court during the late Ming and early Qing dynasties (16th to 18th centuries), these rugs left a profound impact on Japanese arts. Originally confined to the depths of the imperial court, these rugs gained worldwide attention when they were introduced to the West in the early 20th century. Coveted by the elite, they swiftly became a symbol of status, capturing the admiration of renowned figures such as Coco Chanel and Frank Lloyd Wright.

While classical Chinese rugs had long been gifted to the Chinese royal court, the traditional allure gradually faded in the 19th century. Mass production, accompanied by the use of machines and synthetic dyes, led to a departure from the original splendor. To preserve this invaluable heritage in the modern era, Muni collaborated with institutions like the Metropolitan Museum of Art to conduct research on production techniques, patterns, and their history. MUNI CARPETS are carefully crafted based on the research collected, ensuring the continuation of this important dyeing and weaving culture.

Premium wool sourced from Tanyan sheep is the foundation of MUNI CARPETS. With fibers finer than fifteen microns, comparable to cashmere, it offers a luxurious touch without any prickly sensation. The natural characteristics of the fibers help the carpet to retain heat in the winter while still maintaining airflow so the carpet feels cool in the summer. To uphold the authenticity of traditional production methods, only vegetable dyes are used in the dyeing process and each step, from dyeing to finishing, avoids the use of any chemical substances. Notably, items crafted with natural indigo are certified by the Swiss-based organization, Oeko-Tex Standard 100. This certification verifies compliance with the strictest safety standards, which guarantees the product's safety for infants.

All of the products we carry are of reliable "Japanese quality" and are the "one and only" products handled exclusively by MUNI CARPETS. The beauty, dignity, elegance, and durability of carpets transcend nationality and time, and can be passed down in the family. We invite you to visit and see the value for yourself. Each piece is a totally unique design that breathes new life into ancient Chinese patterns and is infused with the essence of Japan, resulting in unique works of art.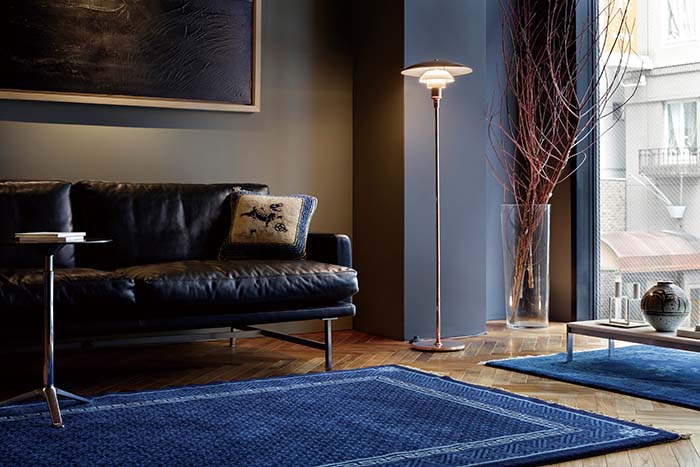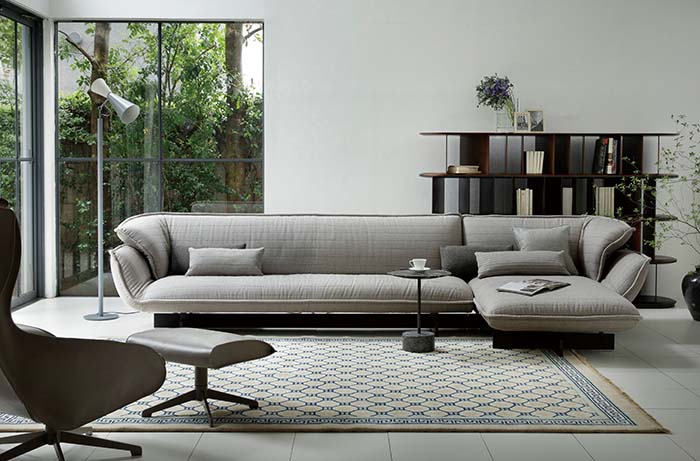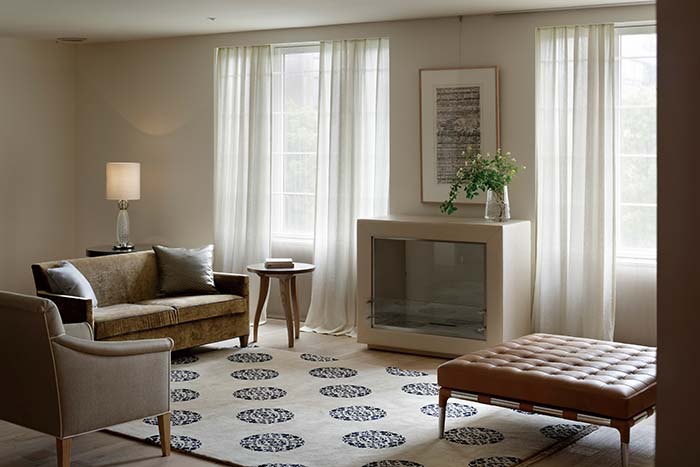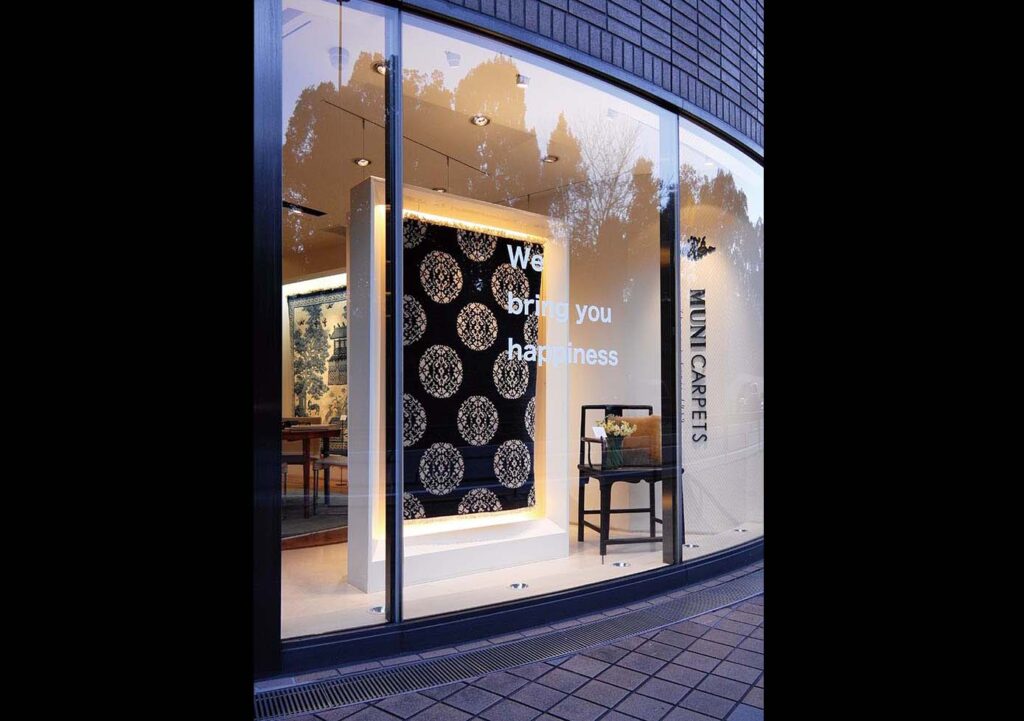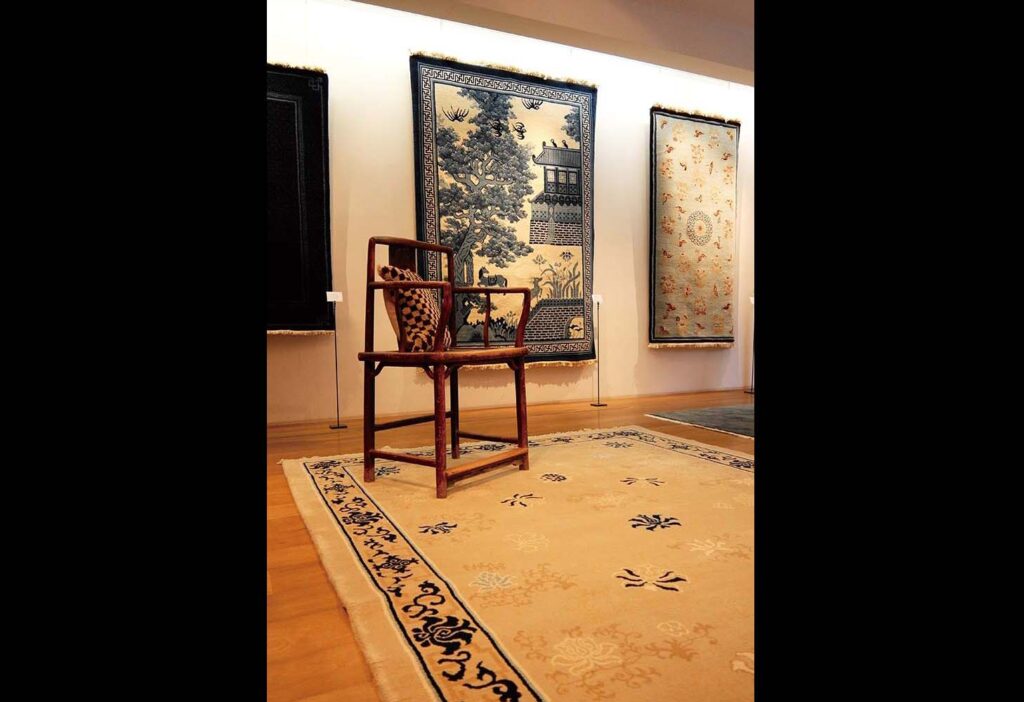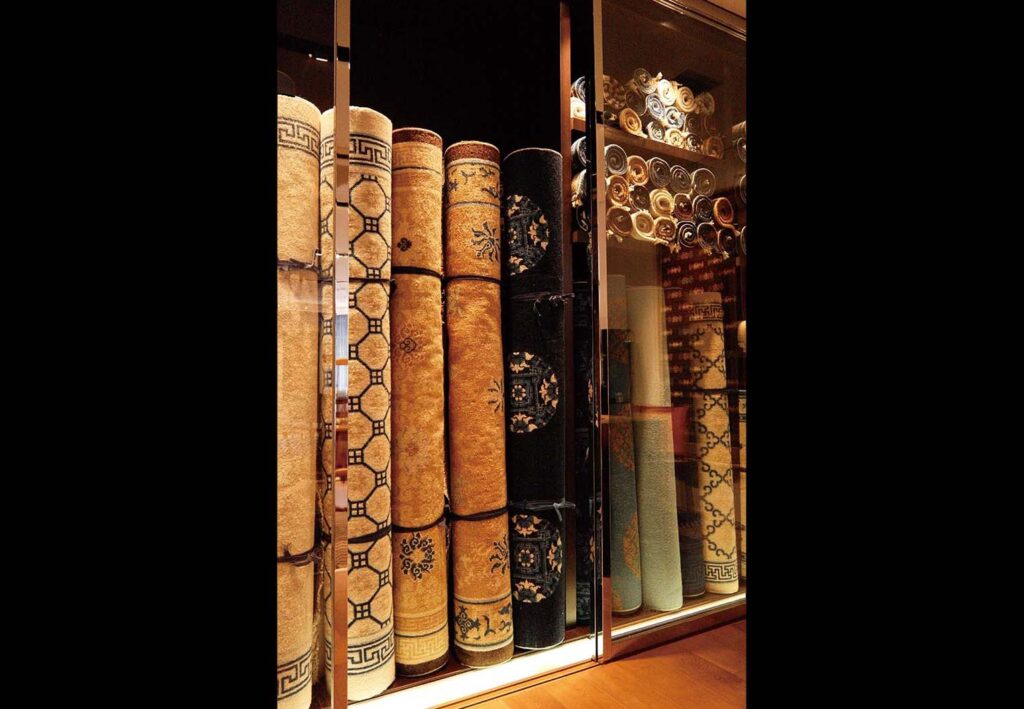 Details