Mishima Tei / Aujeuan
Mishima Tei was founded over 150 years ago, around the time when beef came to be regarded as a luxury food in Japan. Sukiyaki in particular is a dish often consumed on special occasions, requiring the finest ingredients, and Mishima Tei has maintained its traditional sukiyaki broth since it opened. Now operating under their fifth-generation owner, Taro Mishima, Mishima Tei has over the decades become a connoisseur of high-quality beef, and today they are known as one of the best spots in Kyoto to enjoy Wagyu, both for quality and taste, as well as for the historic atmosphere of their restaurants.

The main restaurant is located on the busy shopping district crossroads of Sanjo and Teramachi. The first floor is a shop, where locals and visitors alike can purchase high quality cuts of Wagyu, boxed lunches, and various side dishes. These items are also for sale in Mishima Tei's stores in Takashimaya and Daimaru, two of Kyoto's largest department stores. Although there are private rooms on the first floor as well, most diners are led up to the second and third floors of the traditional Kyoto-style townhouse to enjoy multi-course meals centered around famous Wagyu dishes. In addition to the iconic sukiyaki menu, diners can also select shabu-shabu or oil-grilled beef set courses.

In June of 2018, Mishima Tei opened a sister restaurant called Aujeuan with another style of presentation in mind. While Mishima Tei quality beef is still the star of the menu, it is specially prepared over open charcoal and served in French-style cuisine. Although Aujeuan employs French techniques, it still incorporates Japanese flavors, like specialty dashi broth. The setting is also in quintessential Kyoto style, since the building is a townhouse that was constructed over 170 years ago on a downtown street called Yanagibanba. The menu is omakase style, meaning that everything is left in the hands of the chef to craft a unique work of gastronomic art using the finest cuts of beef.

Mishimi Tei and Aujeuan both uphold refined atmospheres, and, as such, guests are requested to observe moderate dress codes, including wearing socks to protect the traditional floors.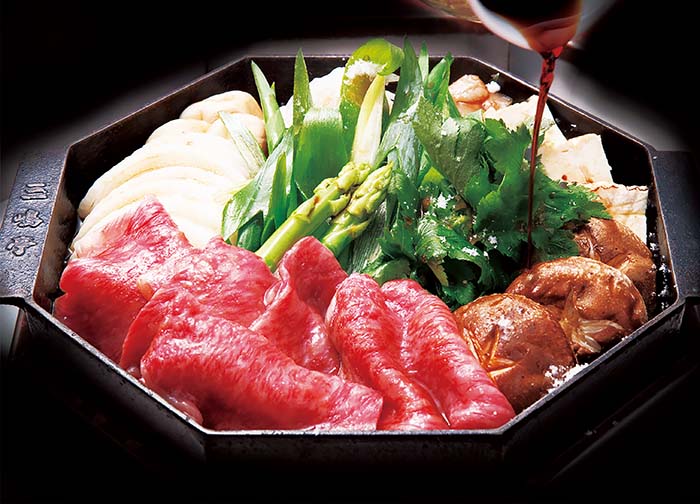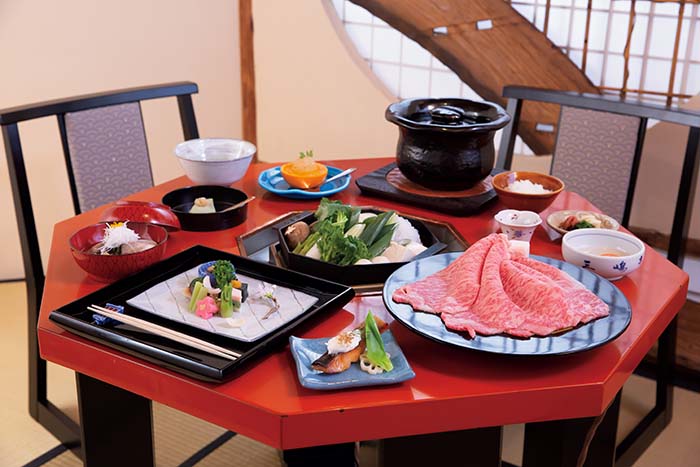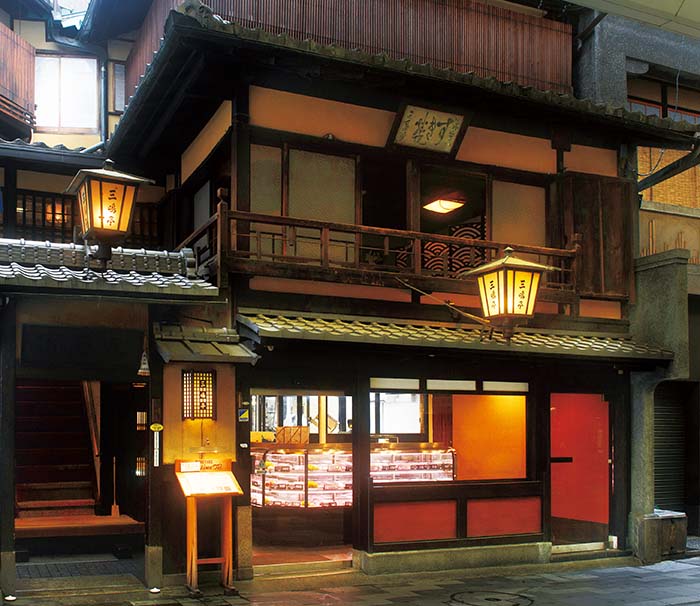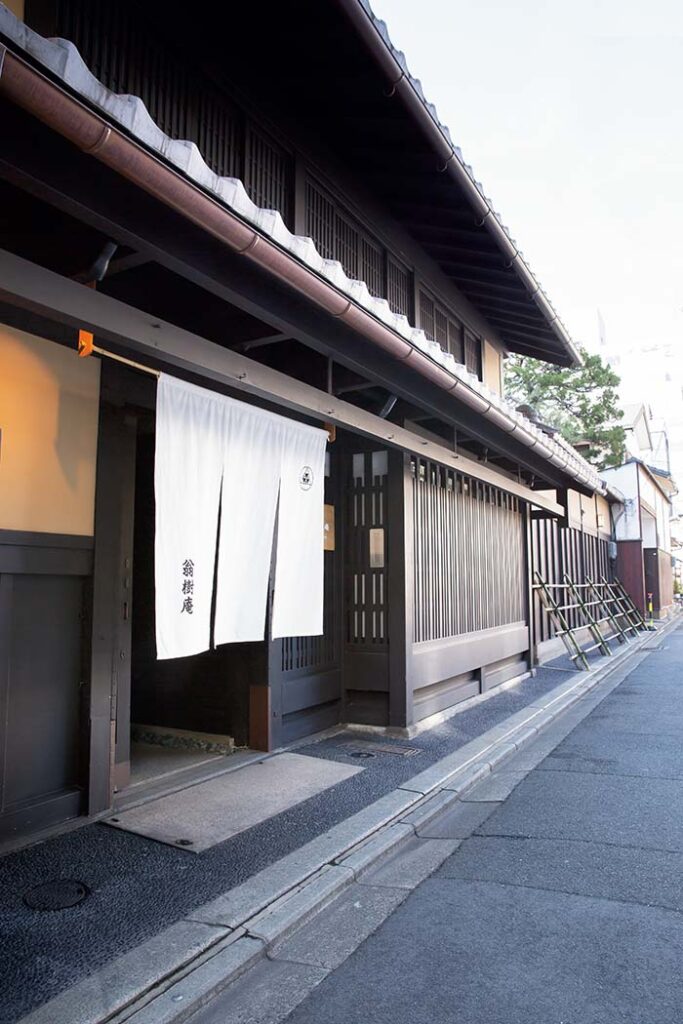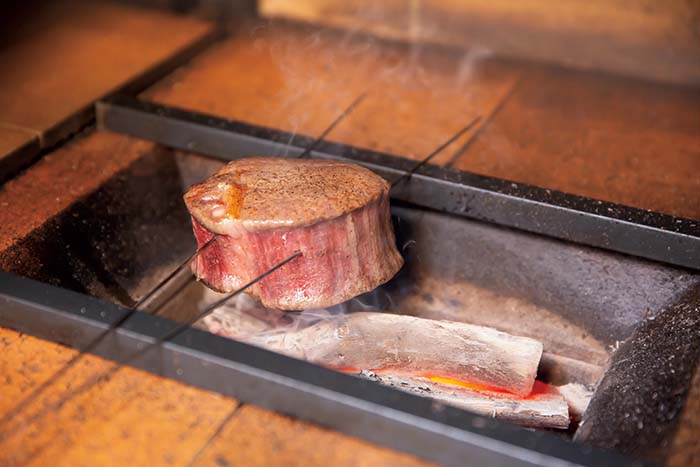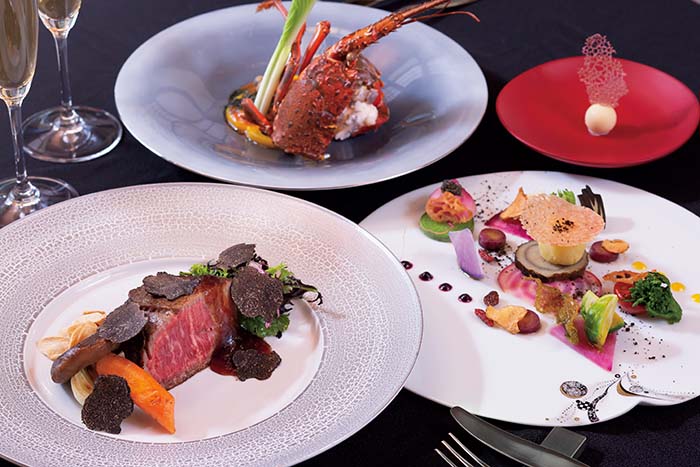 Details
Mishima Tei in Takashimaya Kyoto
Address
7F, 52 Shinmachi, Shijo-dori Kawaramachi Nishi-iru, Shimogyo-ku, Kyoto-shi, Kyoto
Telephone Number
+81-75-252-7800
Mishima Tei in Daimaru Kyoto
Address
B1 floor, 79 Shijodori Takakura Nishi-Iritate-uri Nishi-cho, Shimogyo-ku, Kyoto-shi, Kyoto
Telephone Number
+81-75-211-8111
Aujeuan
Address
87, Aburaya-machi, Sanjo-agaru, Yanaginobanba-dori, Nakagyo-ku, kyoto City, kyoto Prefecture
Telephone Number
+81-75-222-0017
Aujeuan
http://aujeuan.jp
Lunch Enter from 12:00-13:00 (closes at 16:00)
dinner Enter from 17:00-18:30 (closes at 21:00)
*By appointment only