Matsuzakaya Honten
Matsuzakaya Honten is a quiet resort that has been welcoming guests for 360 years. Established at the foot of a mountain, the inn draws its hot spring water from Ashinoyu Onsen, one of the seven distinct onsen of Hakone.
The approximately 4000-square-meter grounds retain their Edo period (1603–1868) atmosphere, like how the inn was depicted in Utagawa Hiroshige's ukiyo-e woodblock prints. In addition to artists, the inn has also attracted other famous historical figures including politicians and writers.The inn received the Gold prize in the OMOTENASHI Selection 2022. This award was given by a selection committee of foreigners from about 15 countries living in Japan (hosted by the OMOTENASHI NIPPON Executive Committee), who recognized the inn as "a ryokan full of unique Japanese charms that we would like to share with the world."

Both now and in the past, guests have come for both the healing waters and the hospitality that only an experienced establishment like this can provide. Ashinoyu Onsen is rich in a combination of sulfur, sulfate, and bicarbonates, which is said to be effective in promoting blood circulation, retaining skin's natural moisture, and helping with skin diseases, thereby giving these hot springs a reputation as a beauty onsen. The abundant water flows at a rate of 200 liters per minute, and because there are no additives in the water, guests can enjoy 100% pure, free-flowing onsen water in the large communal bath, in the guest room baths, or in one of five open-air baths which can be privately booked. Although the large communal baths are not available for guests with tattoos, guests can relax with their loved ones in the private outdoor baths, soaking in Hakone's famous hot water. With Matsuzakaya Honten's all-inclusive reservation system, overnight guests of the hotel already have these private sessions included in their stay along with other perks like complimentary alcoholic beverages.

The cuisine also reflects the long history of the establishment. Inspired by old lodging for travelers, called "shukuba," the "Shukuba Kaiseki" multicourse dinner is haute cuisine with a touch of nostalgia. For breakfast, they offer dishes such as grilled fish, tofu, and nutritious tororo-imo, which are gentle on the body and appropriate for the morning of departure to replenish your vitality.

Aside from the famous waters and cuisine, Matsuzakaya Honten provides many other ways to have a fulfilling stay. There are several lounges with different atmospheres in the building, including a lounge facing the entrance where you can enjoy free drinks, a space in the back with jazz music playing and a garden view perfect for reading a book on the sofa, and a rustic sunken hearth room where you can relax with Japanese games such as cards, shogi (Japanese chess), and karuta.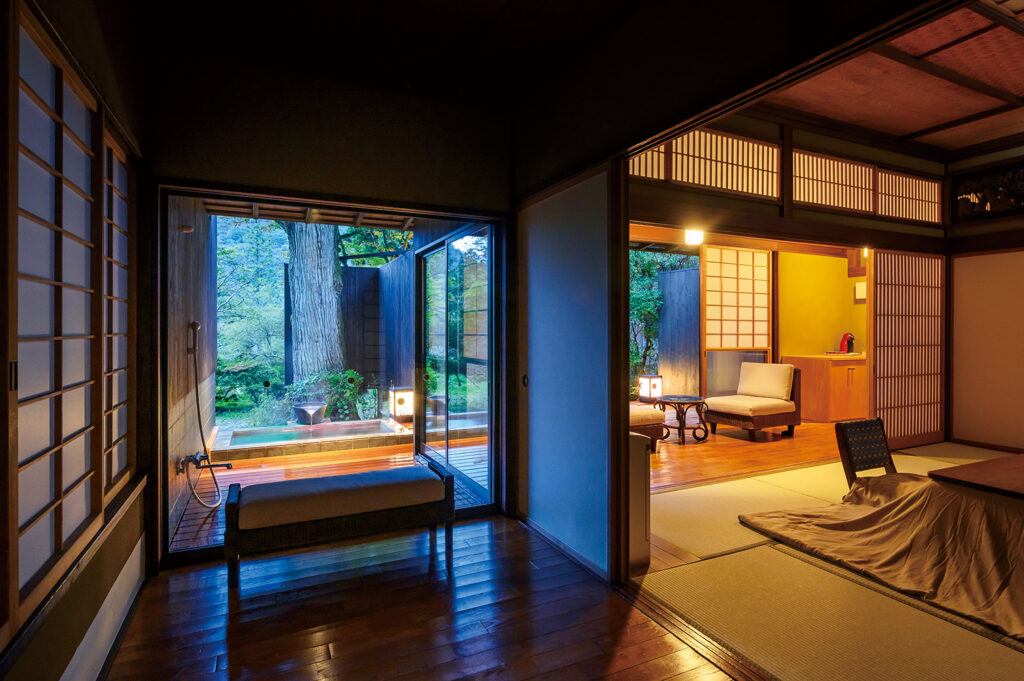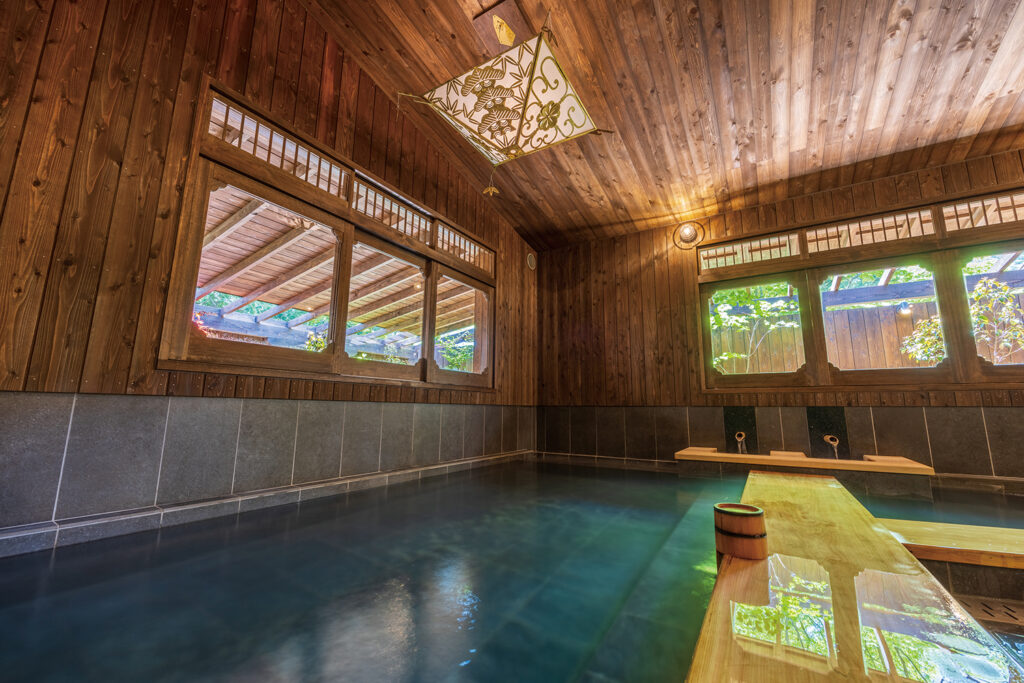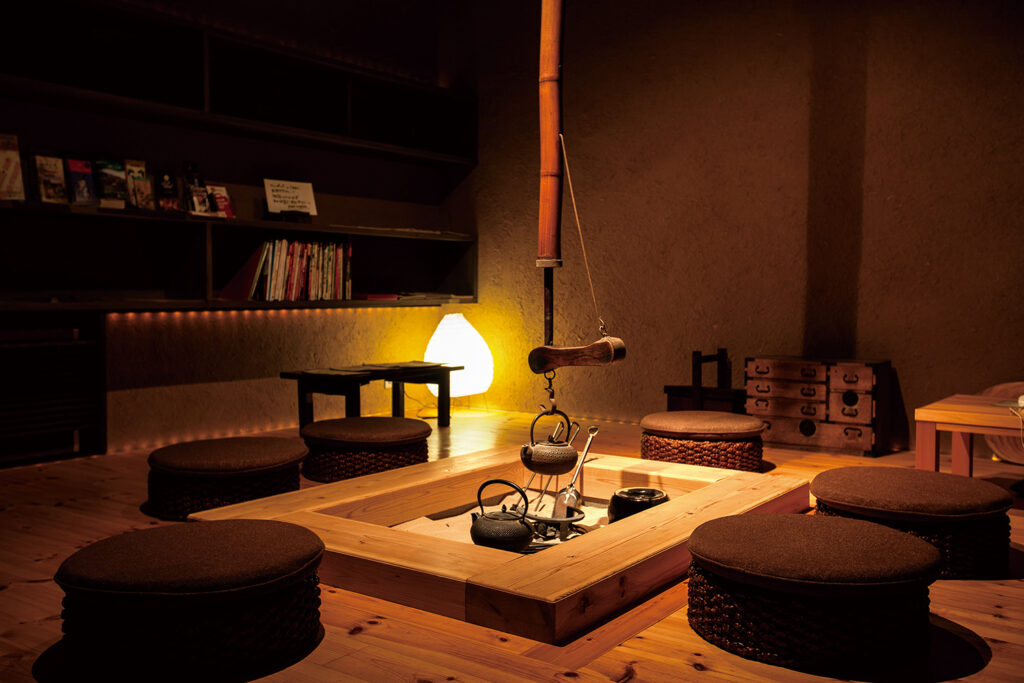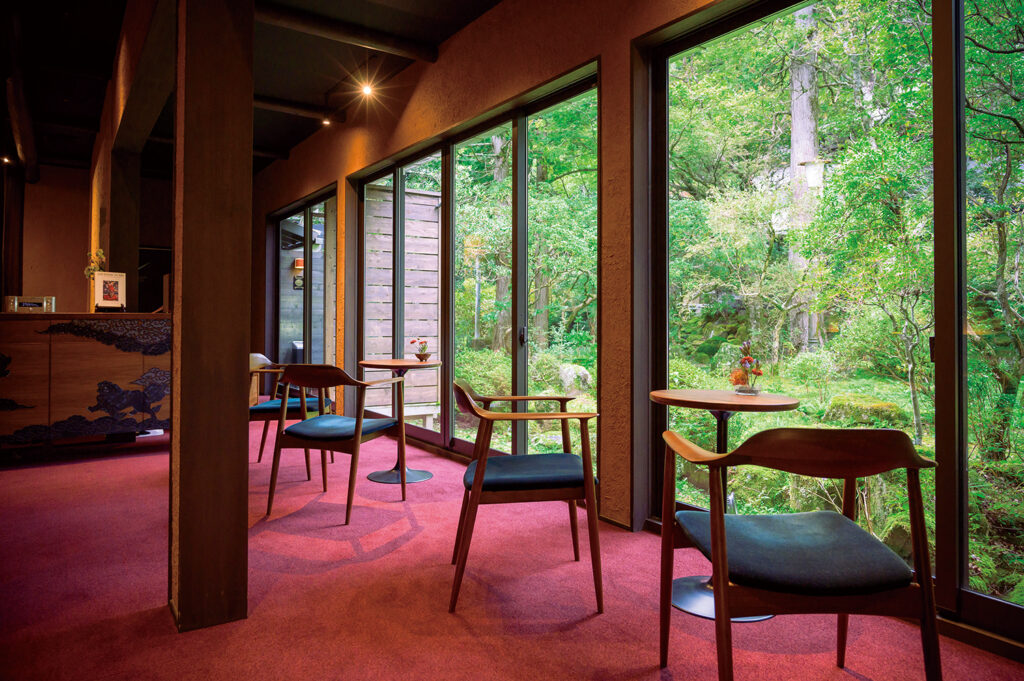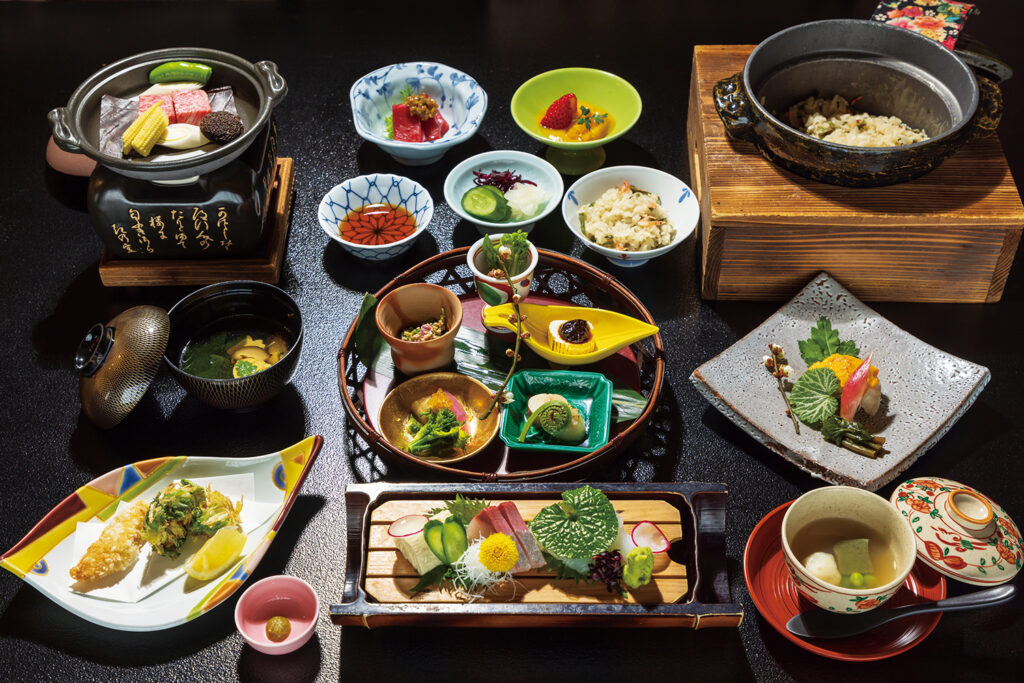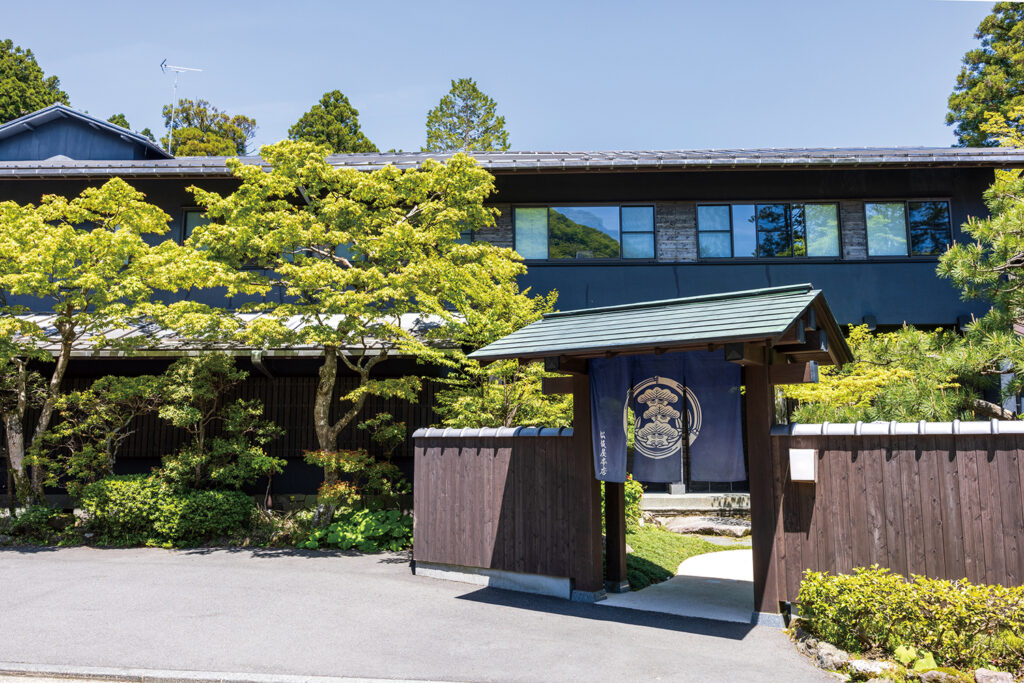 Details