LARRY SMITH
LARRY SMITH was founded in 2009 by Hayashida Yoshifumi, a silversmith deeply inspired by Native American culture, spirit, and craftsmanship. Drawing inspiration from the intricate jewelry made by Native Americans from the 1880s to the 1940s, Hayashida combines traditional Native American techniques with Japanese craftsmanship and design. Using natural motifs and stones like turquoise, he creates unique and comfortable jewelry, with sophisticated designs and delicate stamp work.

The brand's logo features the Golden Eagle, a revered and sacred bird known for its bravery and exceptional flying ability. LARRY SMITH views the Golden Eagle as a symbol transcending borders and races, making it the perfect embodiment of the brand's identity. This symbolic animal is the basis for the Kazekiri Feather collection, which features products based on the bird's long and strong wing feathers. The Kazekiri Feather collection remains one of LARRY SMITH's most recognized collections, with each feather meticulously handcrafted with careful attention to detail that makes every piece one-of-a-kind.

Hayashida has always had a passion for crafting, and has felt a strong connection to Native American handwork and attitudes toward crafting. This eventually led him to the world of silversmith jewelry. As a self-taught silversmith and jewelry designer, Hayashida learned not only from books but also from immersing himself in Native American culture during visits to reservations in the U.S over the past few decades. He believes that there is always something new to learn, and he is constantly evolving and improving his craft.

The LARRY SMITH store, located in the Gohongi area of Meguro-ku in Tokyo, opened in 2011 and has been welcoming visitors for over a decade. The store's lattice facade and steel brand logo create a striking first impression, and then once inside the store, the warm scent of wood and the solid wooden flooring and walls transport customers to a unique world reminiscent of the American West's trading posts from the 1880s. The store offers a welcoming space to explore and find your special feather.

With a commitment to aftercare services, including in-house repairs, LARRY SMITH ensures that their jewelry will be cherished and enjoyed for years to come. If you seek exquisite Japanese craftsmanship and one-of-a-kind jewelry that resonates with the heart, then LARRY SMITH will not disappoint.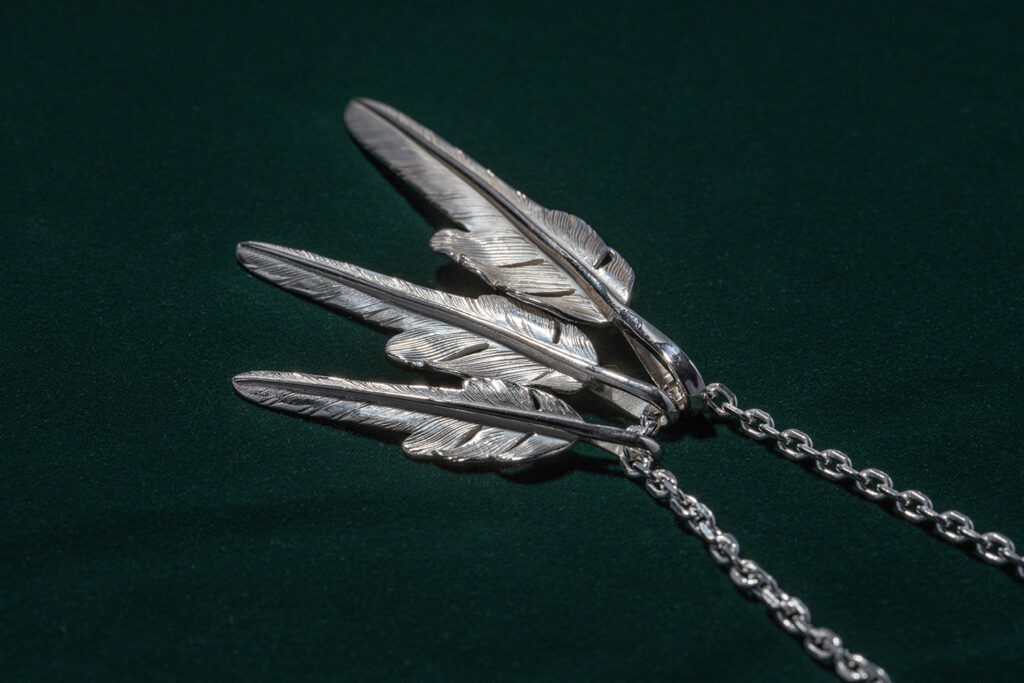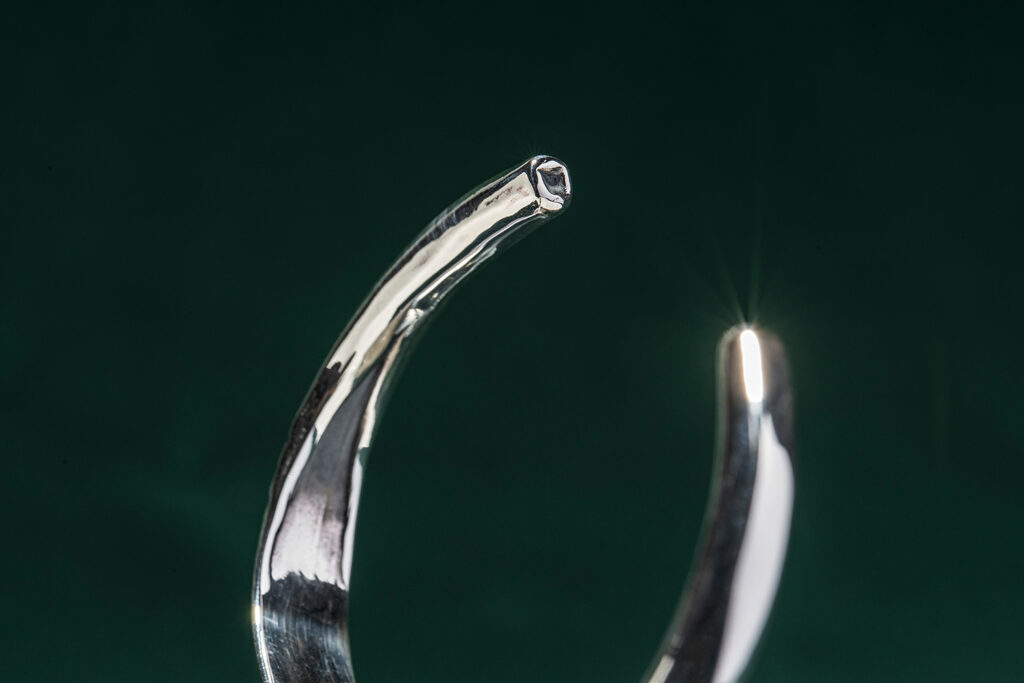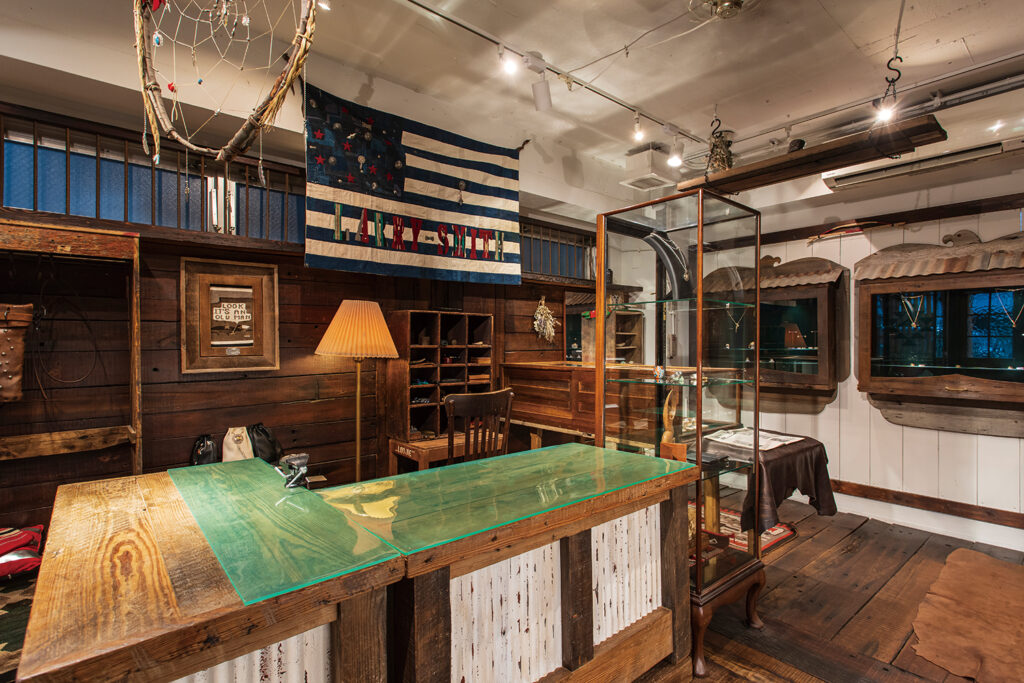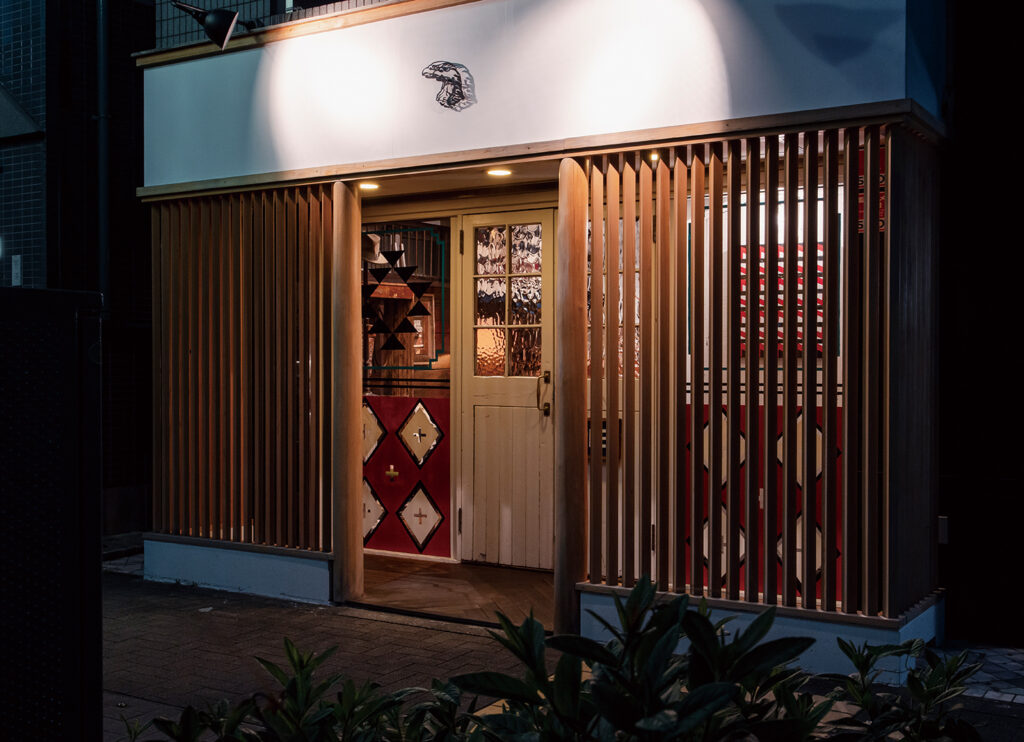 Details