Kyoto Nanzenji Garden Ryokan Yachiyo
Nestled among Kyoto's eastern hills on the approach to one of the ancient city's most influential Zen temples lies Nanzenji Yachiyo, a long-established inn that takes as much pride in its haute cuisine as in its traditional hospitality. Although only ten minutes by car from the bustling downtown Gion area, this spot is a quiet area where nothing interrupts the garden scenery, which borrows from the surrounding landscape. The designer, Ogawa Jihei, also created the famous Heian Jingu Shrine garden and Maruyama Park. Nanzenji Yachiyo's garden, visible from every guest room in the main building, is one of the many ways in which staying at the inn feels like having a private slice of quintessential Kyoto.

The main building, constructed over a century ago, was formerly a villa of Nanzenji Temple and was fashioned in the sukiya-tsukuri architectural style, a way that appealed to traditional aesthetics. Although it retains that character, it has been renovated with modern features and upgrades like fragrant hinoki cypress baths. Guests in any of the main building's eight rooms can enjoy a fully private, partially open-air bathing experience whenever they like. Some rooms are large enough to accommodate larger families staying together, while others include private saunas. The annex has also maintains this Japanese style; the guest rooms are decorated with Kyoto craftsmanship like shimmering, patterned paper called Kyo-Karakami. It is easily accessible through ramps and elevators, making it perfect for older visitors. It also houses the large public bath, the lounge, and the exquisite garden restaurant.

The history of Nanzenji Yachiyo's restaurant dates back to 1588, with records of having served food for renowned warlord Toyotomi Hideyoshi's nearby villa. As the city of Kyoto underwent historical changes, so too did the restaurant change locations and names. It found its present home and opened as an inn following the end of World War II. It upholds culinary traditions by serving classic Kyoto dishes like pike conger eel in summer and "yudofu" simmered tofu, which Nanzenji Temple is well known for. The elegant restaurant, with its garden views, is also a popular place for shared hot-pot dishes like shabu-shabu, marunabe, and sukiyaki. Every day, the staff prepares a new dashi soup stock that is famously suited to the delicate flavors of the Kyoto-style kaiseki haute cuisine.

Nanzenji Yachiyo is the perfect spot for guests looking for a quaint place to stay with a beautiful garden view and delicious food!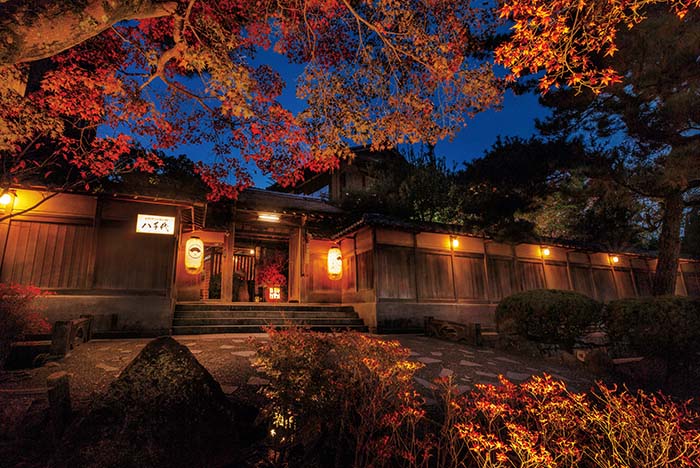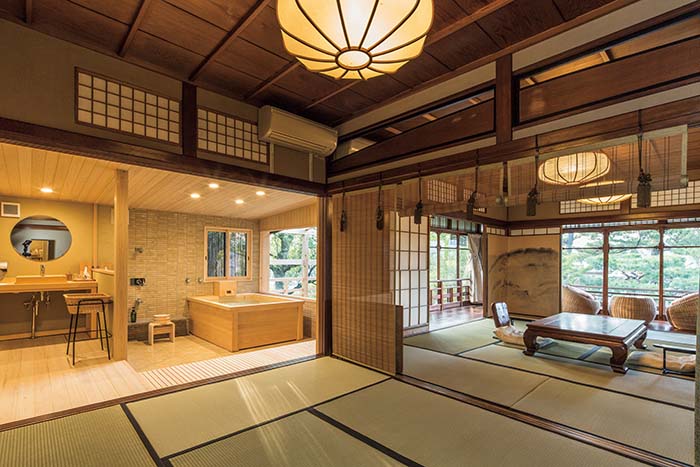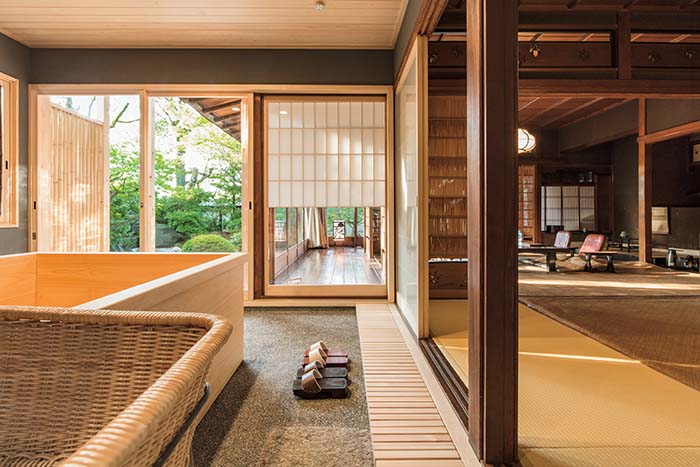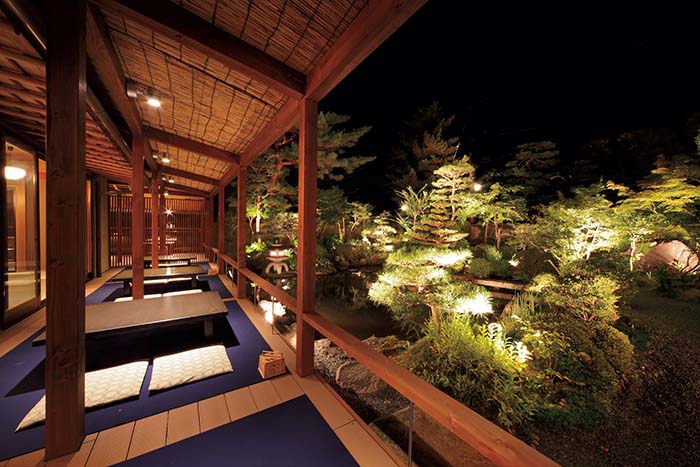 Details