Kobe steak restaurant MOURIYA
Since its establishment in 1885, Kobe Steak Restaurant Mouriya has been delighting visitors with steaks made from Kobe beef and other carefully selected Japanese beef. The company has five steak restaurants in Kobe City and one in Gion, Kyoto. Introduced here are Royal Mouriya and Mouriya Lin.

Royal Mouriya is a restaurant with a glamorous interior. The elegant European-style interior is ideal for special celebrations or for entertaining important guests. In addition to counter seating, there are three private rooms equipped with teppan (iron griddles), where you can enjoy your meal while watching the chef perform up close.

The thickness of the iron plate makes the meat more delicious. At the restaurant, we use a 24-millimeter hot iron plate and carefully grill all sides of the meat, which is Mouriya's style. We have a wide selection of wines carefully selected by our sommelier, so in addition to wines that enhance the flavor of the meat, we can also provide you with wines to suit your individual preference.

Mouriya Lin is located on the second floor of the building adjacent to Royal Mouriya. Unlike the glamorous atmosphere of Royal Mouriya, Mouriya Lin has a modern Japanese interior. Here, too, you can enjoy carefully selected Japanese beef, including Kobe beef, and fresh seafood grilled on a teppan iron griddle in front of you by skilled chefs.

Mouriya Lin is characterized by its commitment to Hyogo Prefecture products. In addition to ingredients, the restaurant uses Japanese sake produced by a sake brewery in Hyogo Prefecture and ceramic tableware produced by a famous Hyogo ceramicist. The restaurant has only 22 seats at the counter, and its casual atmosphere makes it easy to come in alone. You can also enjoy your meal using chopsticks, which gives the restaurant a uniquely Japanese feel.

Enjoy the finest steaks at Royal Mouriya and Mouriya Lin, two restaurants that should be on your list of places to dine when visiting Kobe City!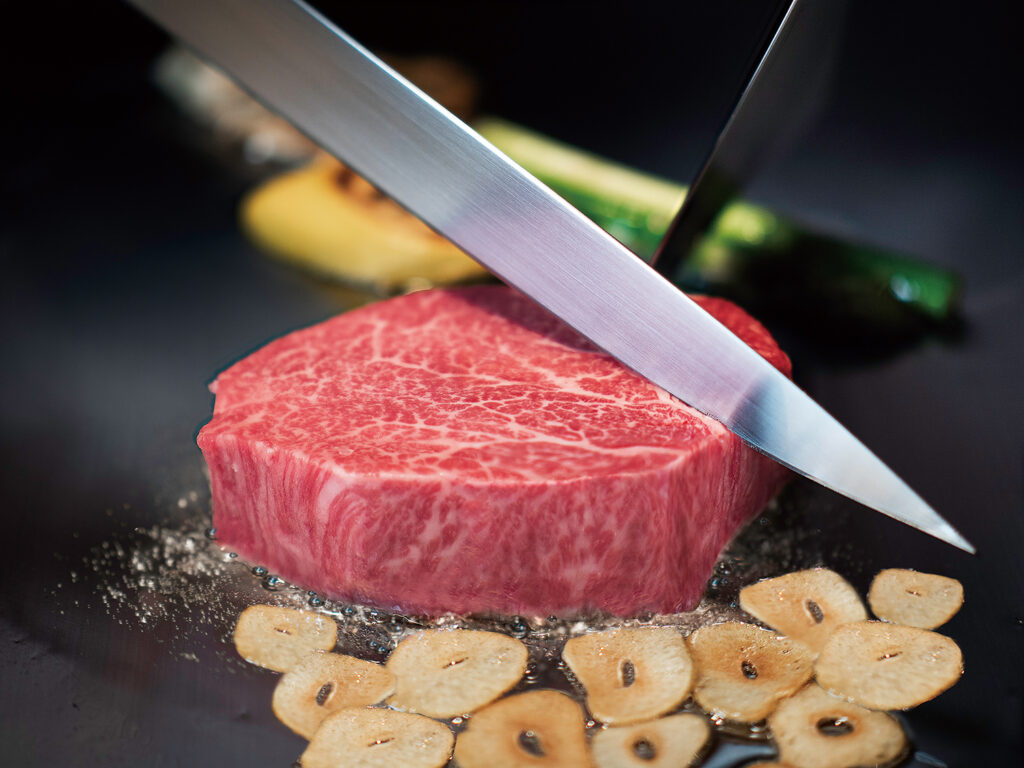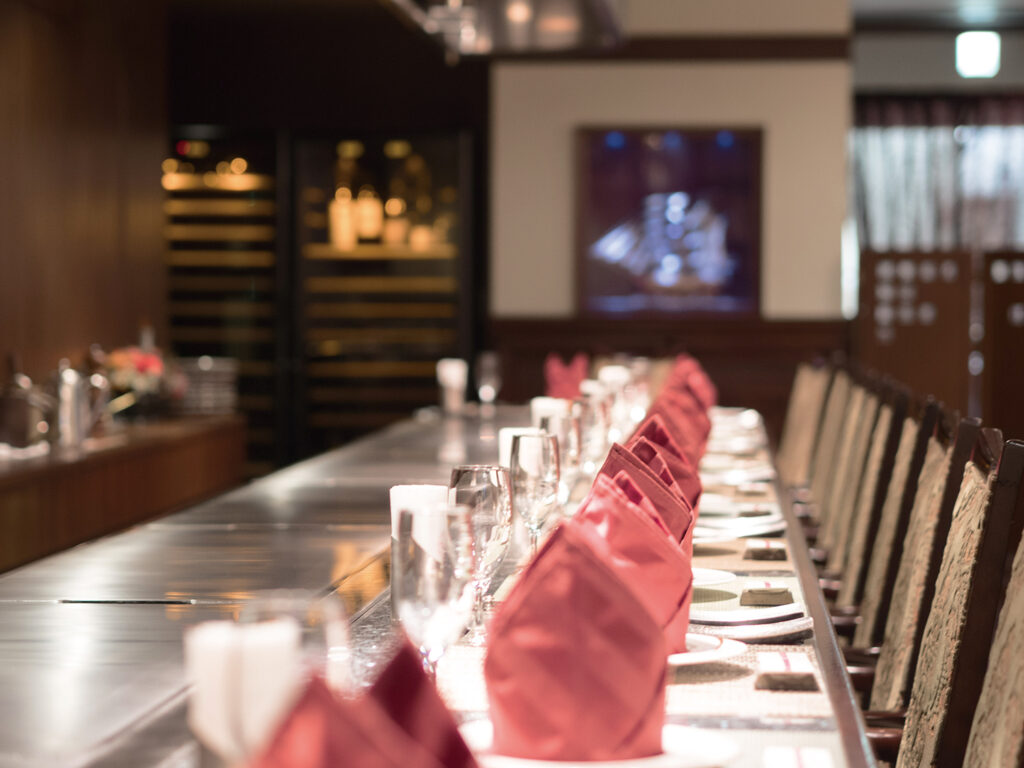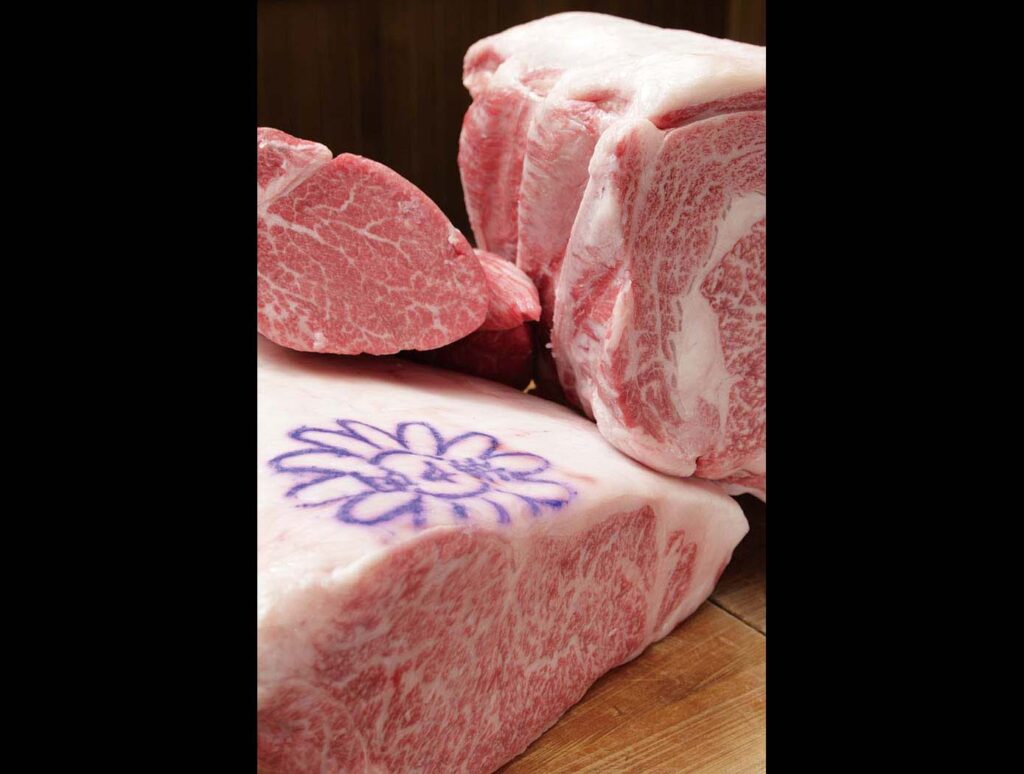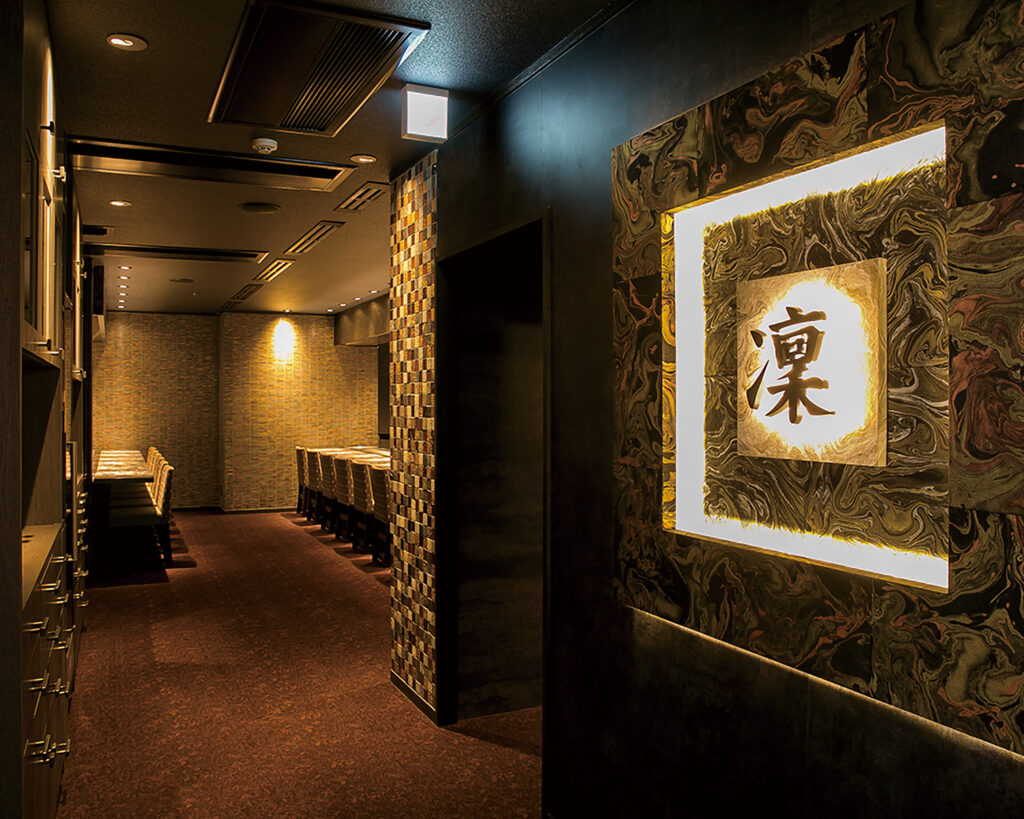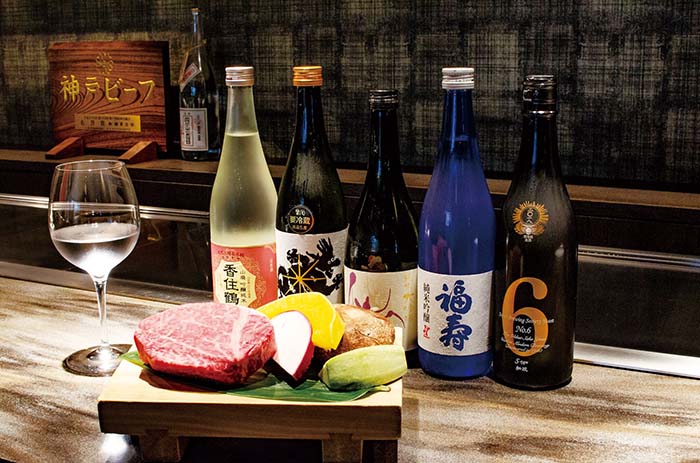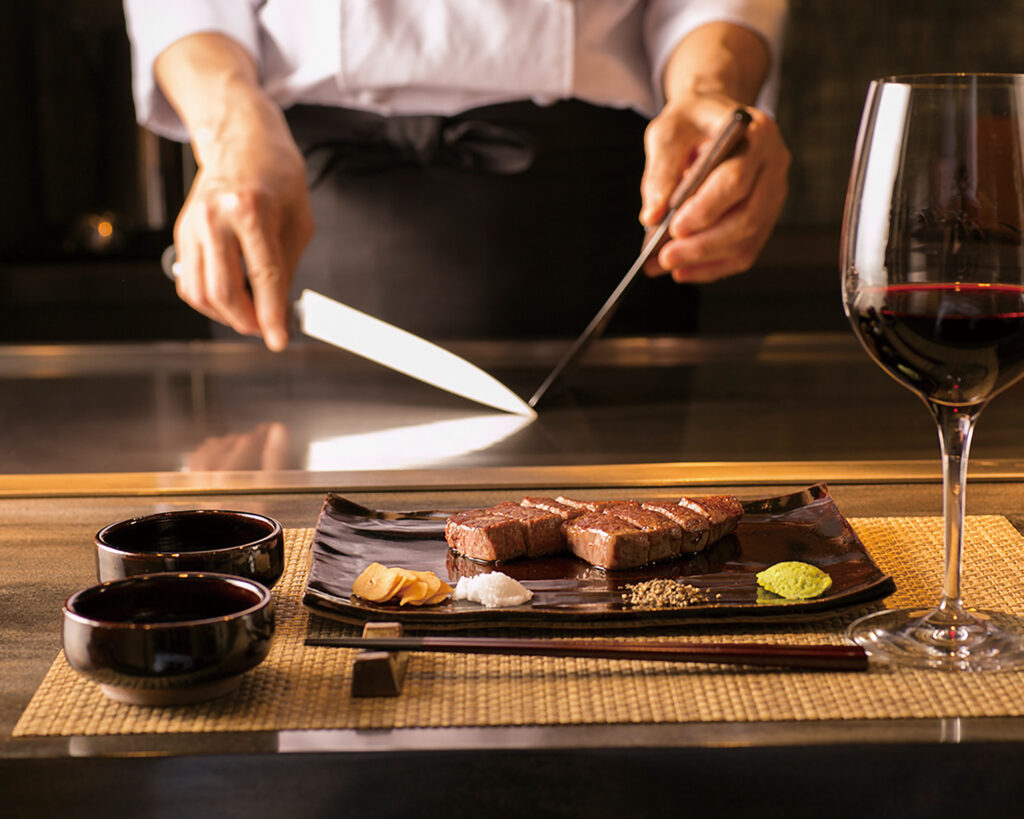 Details
MOURIYA SANNOMIYATEN
Address
3F Daiichi Kishi Bldg., 1-9-9, Kita-Nagasa-dori, Chuoh-ku, Kobe City, Hyogo Prefecture
Telephone Number
+81-78-321-1990
MOURIYA SANNOMIYATEN is the same building as ROYAL MOURIYA.
MOURIYA LIN
Address
2F Queens Coast Bldg., 1-9-8, Kita-Nagasa-dori, Chuoh-ku, Kobe City, Hyogo Prefecture
Telephone Number
+81-78-325-5182
MOURIYA HONTEN
Address
Mouriya Bldg., 2-1-17 Shimo Yamate Dohri, Chuoh-ku, Kobe City, Hyogo Prefecture
Telephone Number
+81-78-391-4603