Kisara Bettei ~TOKI~
Kisara Bettei Toki stands on a verdant hill and has a great view of Toba Bay, Mie Prefecture. This special location replaces the sound of traffic with the soothing melody of the tide and lovely bird songs. All ten guest rooms are separated, so guests can enjoy unrivaled privacy and relaxation. The great ocean view of Toba Bay is right in front of the inn, and with the changing of seasons, time, and sunlight, this creates countless shades of blue. This makes every moment of every stay at Kisara Bettei Toki completely different and unforgettable.

Sightseeing and different kinds of activities in Mie Prefecture are great. But sometimes, it is better just to relax and do nothing during your stay at the villa, forgetting your daily burdens, and healing your mind and body. Guests can enjoy a private outdoor bath in their room whenever they like with hot spring water from the famous Shaguji Onsen. The ancient source of the hot spring is named Nanakuri-no-yu. It is referred to as one of the Sanmei-sen (three most outstanding hot springs) in The Pillow Book, a classical collection of writings by court gentlewoman Sei Shonagon which explores life among the nobility of eleventh century Japan. Besides having a great history, the alkaline water of Shaguji Onsen also has significant benefits for beautiful skin, relaxation, and more.

Guests can enjoy a cup of our original coffee in their room after check in. After selecting your favorite yukata (a traditional Japanese garment) from the wide selection available, guests can feel free to enjoy a variety of drinks and snacks at the open lounge. After dinner, you can relax in the lounge or sit at the terrace outside the lobby to enjoy the beautiful, magnificent night view of Toba and the stars shining like jewels in the sky.

Our original course dinner fuses the ideas of both Japanese and Western cuisine. It is filled with specially selected seasonal ingredients from the mountains and seas of Toba, as well as other local products from around Mie Prefecture such as abalone, lobster, and Matsusaka Beef. Guests can relax and enjoy meals with their loved ones without worrying about their surroundings in their room or a private dining room.

Toki is inspired by Koyou-so in Osatsu, a town of ama (female diving fishermen) and fishermen that was founded in 1980. In 2019, TOKI opened as a villa of Kisara, a Nostalgic Romance Renewal Inn. "Toki" means "time" in Japanese, expressing a sincere wish that all guests will have a relaxing and memorable time here with their loved ones.

Toki is a relaxing and healing villa that offers a new style of travel to visitors to Mie Prefecture.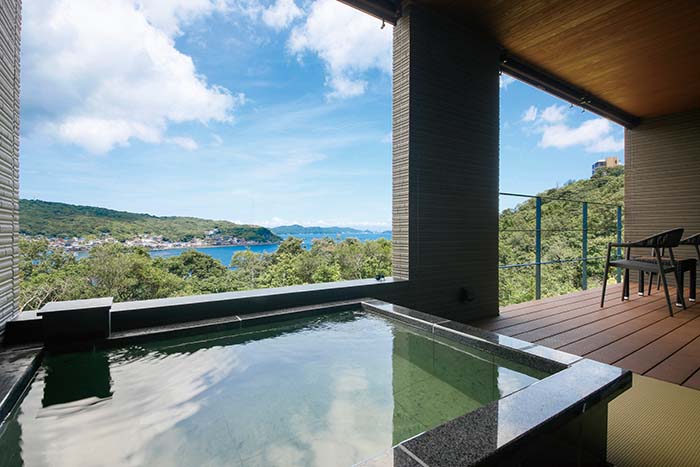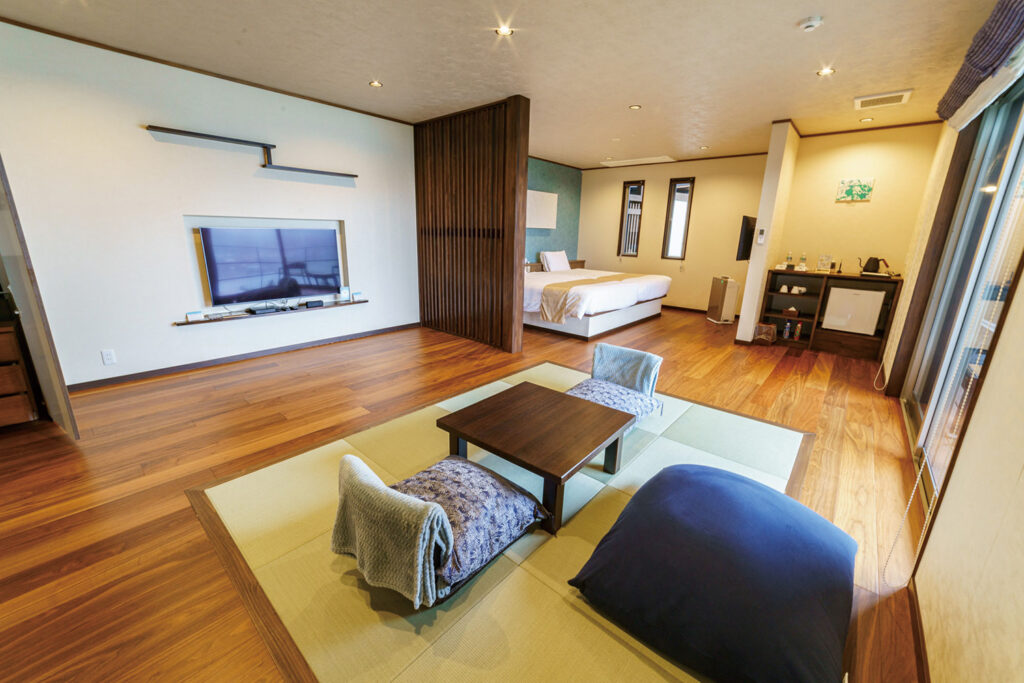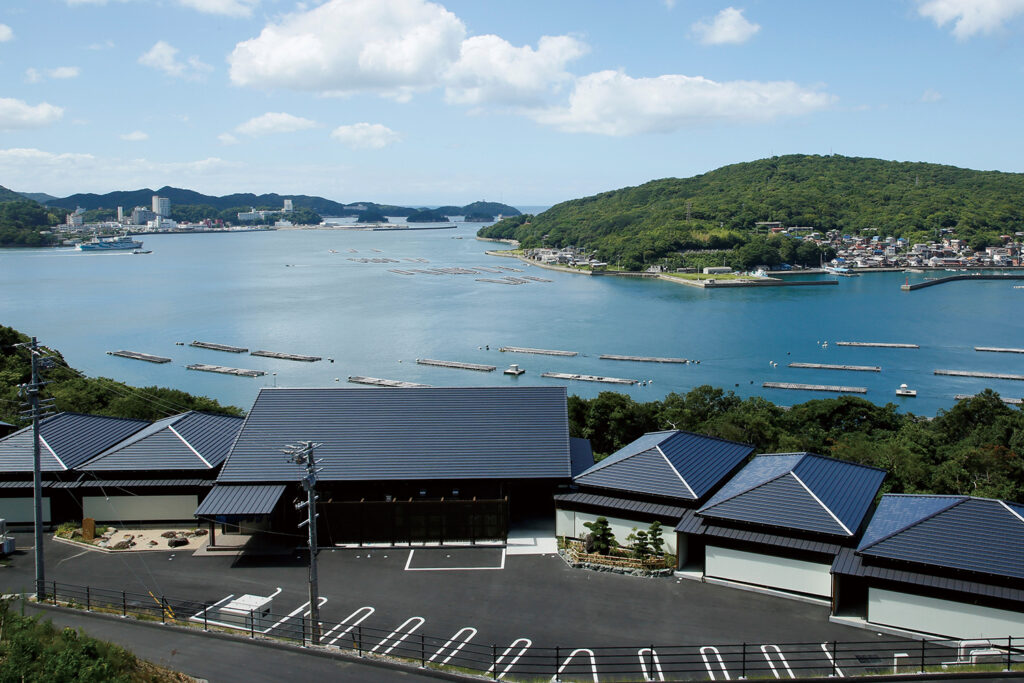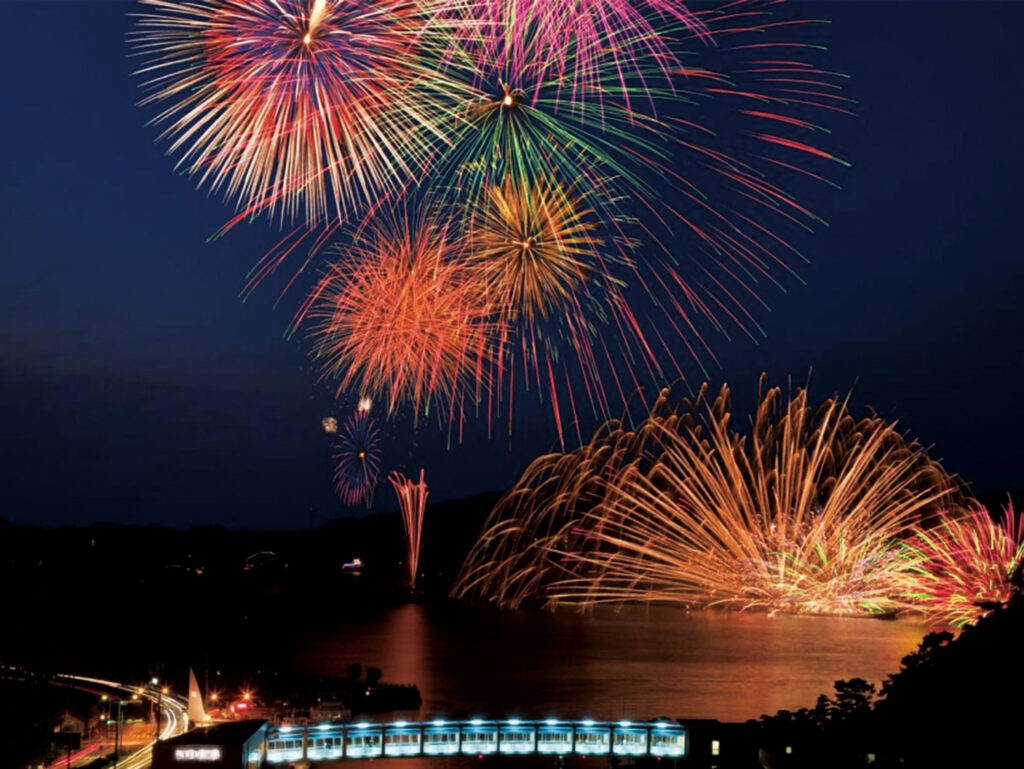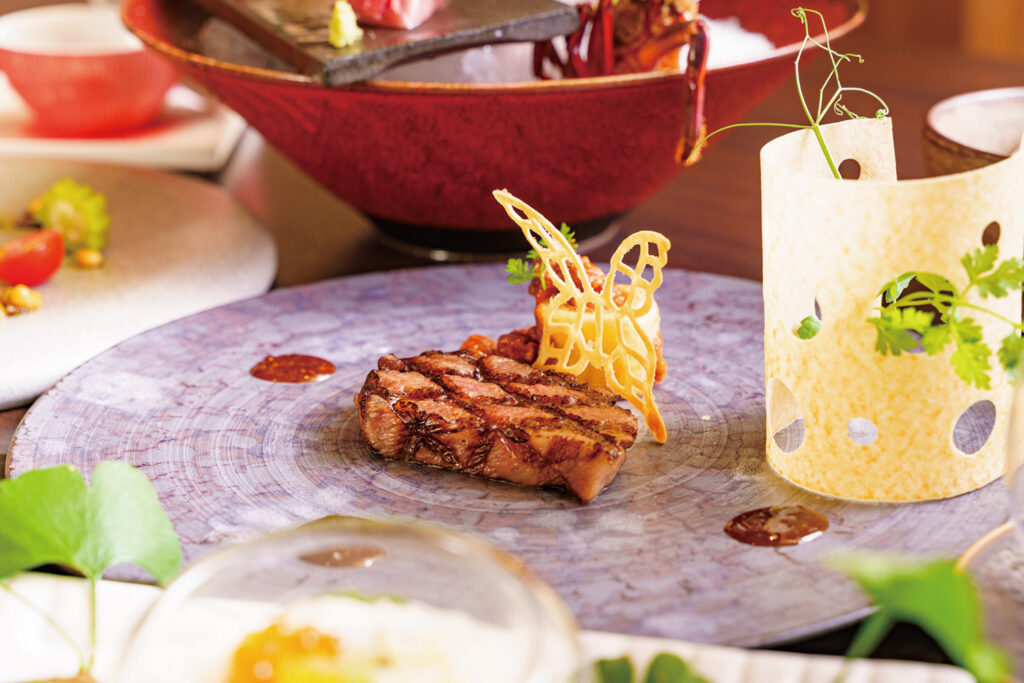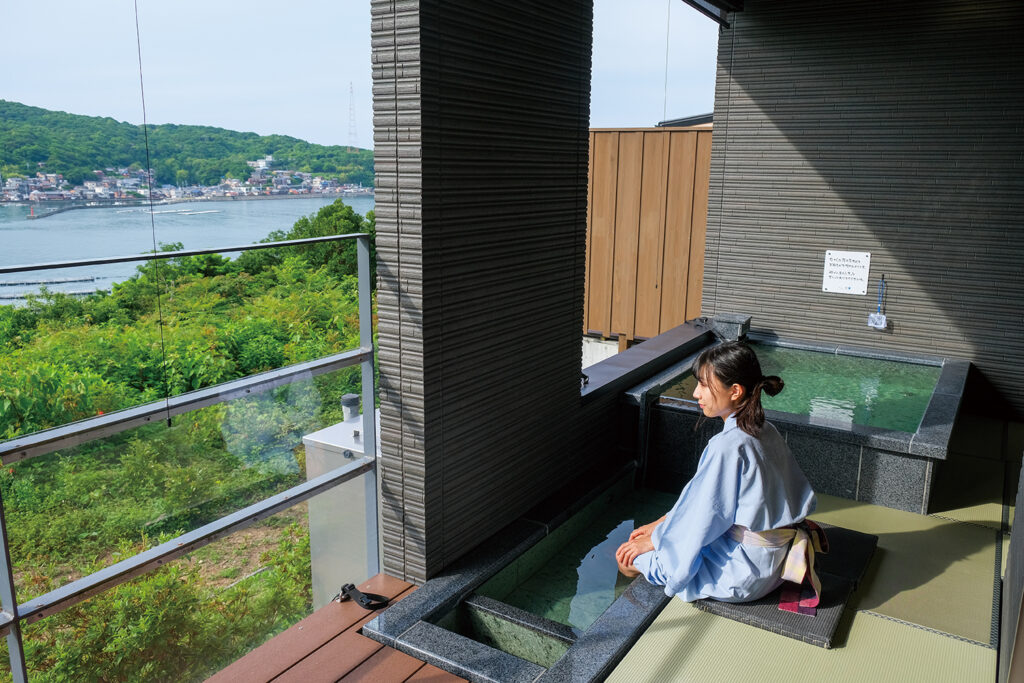 Details