Hilton Fukuoka Sea Hawk
The Hilton Fukuoka Sea Hawk is an iconic international hotel in Fukuoka City, Kyushu. With 35 floors and a height of 143 meters, the hotel offers over 1,000 guest rooms, 37 banquet venues, 5 restaurants, and 4 wedding chapels, including a traditional Japanese venue. All guest rooms have either an oceanfront or waterfront view, and the largest banquet venue is over 6,000 square meters.

The hotel offers 23 room types, including Japanese-style rooms and family rooms with four beds, and suite rooms feature a 320-degree panoramic-view whirlpool bath. There is a Japanese stone bath on the seventh floor, to which guests staying in a Japanese-style room have complimentary access. Guests who stay on executive floors have access to the Executive Lounge on floor 33. The Executive Lounge offers breakfast, appetizers, and drinks during cocktail hour, providing exclusive hospitality. In addition, the hotel offers unique room packages, such as a dog-friendly room package, a romantic getaway package, and a baseball game package.

There are a variety of dining options to explore. At Sushi Kappo Tomozuna, located on floor 35, guests can enjoy a beautiful sunset alongside aesthetic Japanese cuisine. For lunch, Tomozuna serves an innovative modern sushi lunch made with fresh local ingredients. Teppanyai Kinyoutei is another dining option, featuring truly magnificent city views. Talented show chefs cook the finest Wagyu beef and seafood in this stylish Teppanyaki restaurant. Brasserie & Lounge seala offers buffet-style dining, focusing on seasonal international dishes. This restaurant has a spacious setting, with a 40-meter-high ceiling. Boukairou offers Cantonese cuisine in a contemporary atmosphere. Bar & Dining CLOUDS is well known for its scrumptious afternoon tea. Mouthwatering desserts and delicious savory plates are made on the premises with seasonal fruits, and everything is elegantly served with a superb selection of teas. At dinner time, guests can enjoy the exquisite cuisine, various cocktails, and local liquors.

The location of the hotel could not be better to explore Fukuoka City. Both Momochi Beach and Fukuoka Tower are located within walking distance, and the baseball stadium, a shopping mall, and an entertainment park with virtual reality projections and a digitally illuminated dramatic tube slide are all located next to the hotel. Also, the city center, Tenjin, can be accessed in about fifteen minutes by either bus or subway.

If you want to explore Fukuoka while enjoying a luxurious experience, Hilton Fukuoka Sea Hawk offers all you need.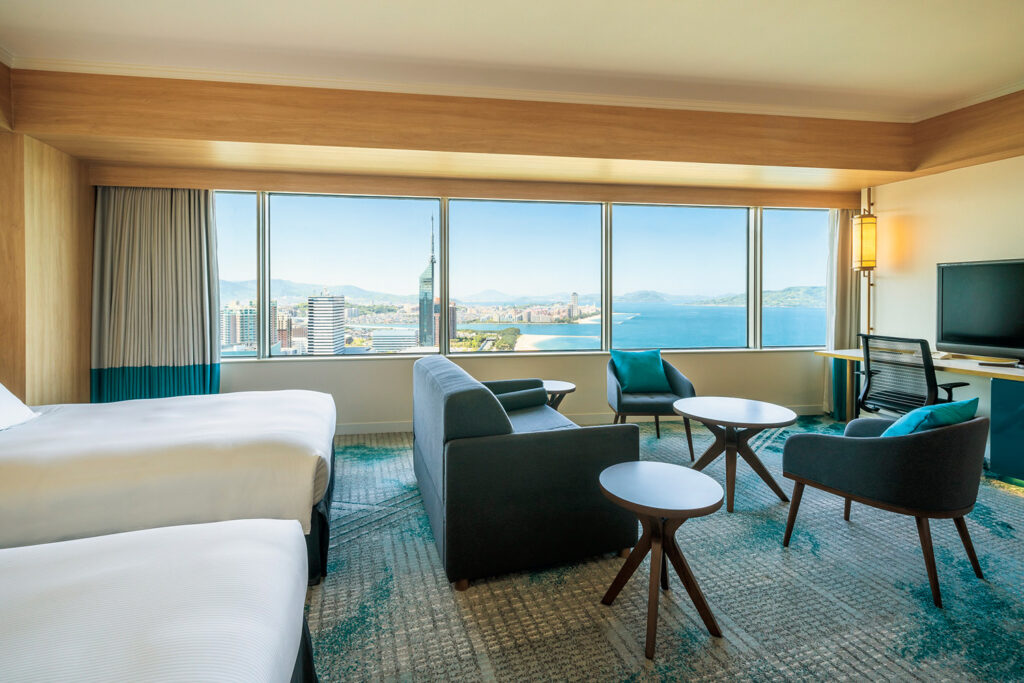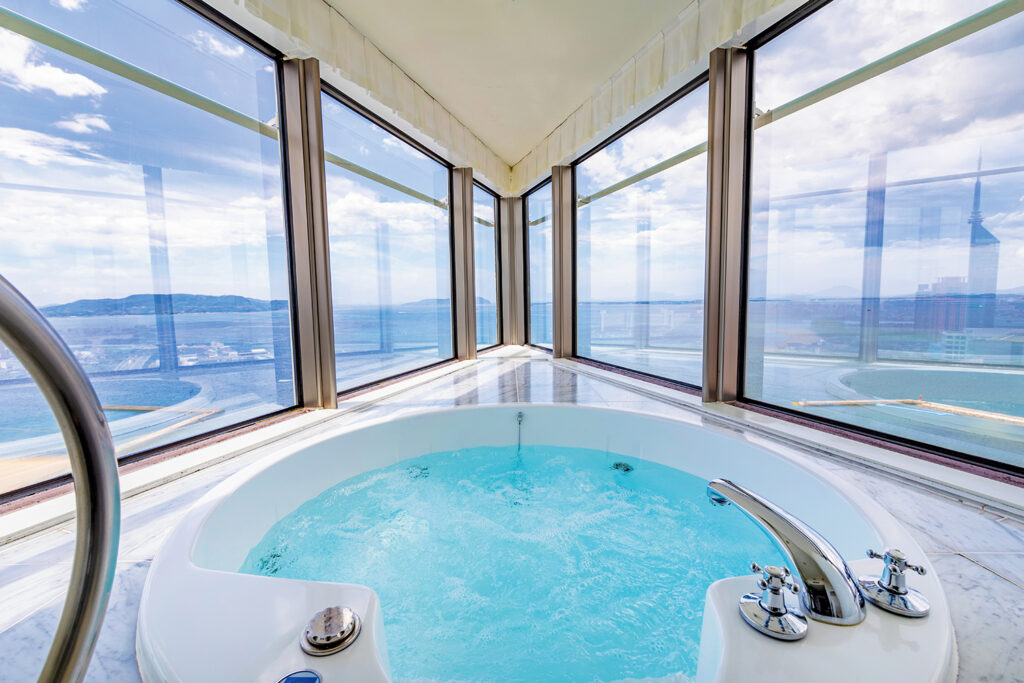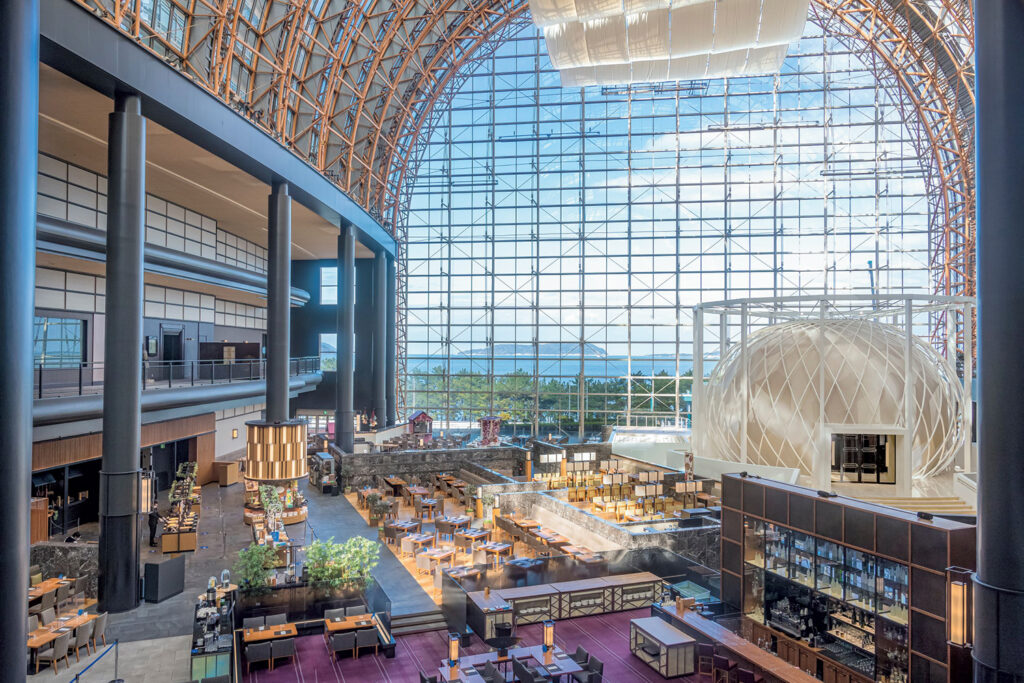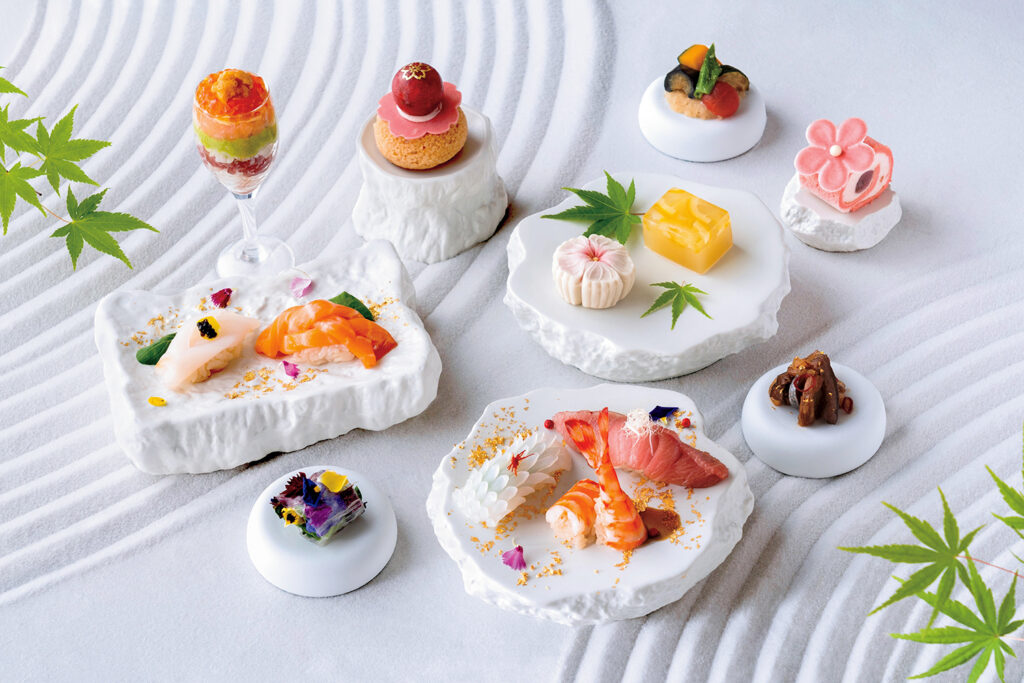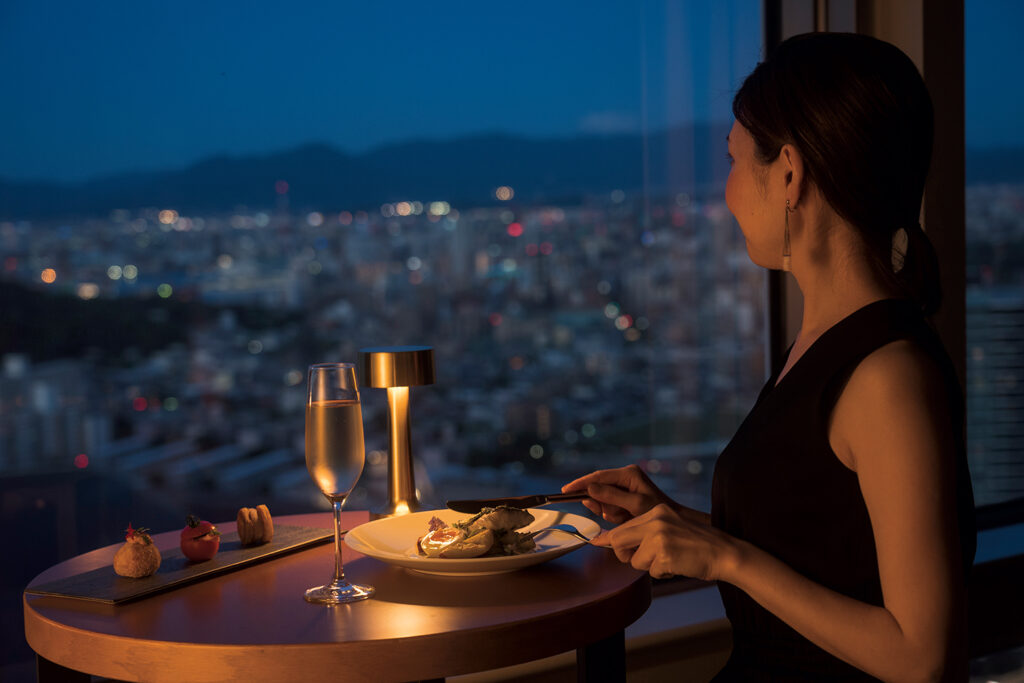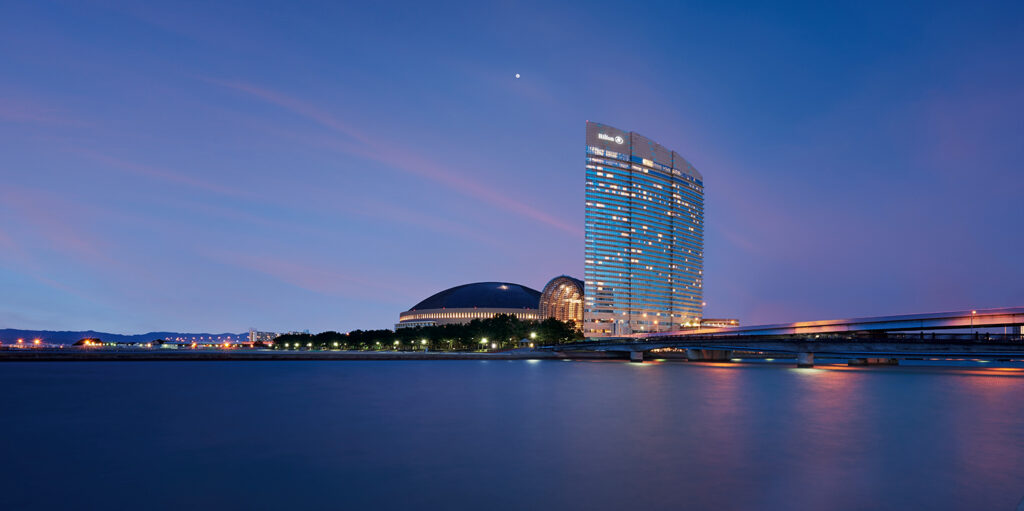 Details