Grand Nikko Tokyo Daiba
Visitors to Tokyo can enjoy the city from a convenient, exclusive space in Nikko Hotel International's premier Grand Nikko brand hotel, the first of its kind in Japan. This 882-room hotel is the perfect spot for panoramic views of the city center and iconic Tokyo Tower, Tokyo Bay, and Rainbow Bridge from one hundred meters above the ground. With three levels below ground and thirty levels above, there are restaurants, banquet rooms, four executive floors with suites of various styles, and other room types on all sides of the hotel that are bookable based on the city or bay views they offer.

In addition to spacious fitness, bridal, and banquet facilities, Grand Nikko offers nine restaurants and bars. Explore the world of Japanese cuisine, from grilled meat and fish to Chinese, sushi, tempura, teppanyaki, and more. Guests can also enjoy a refreshing drink at the café, or an exquisite dinner and a fine selection of wines.

Guests staying on the Executive Floor and in suite rooms have access to the second floor "Executive Lounge." Guests can enjoy tea and sweets, hors d'oeuvres, and cocktails. Guests can also use the "View Lounge on 27th" on floor 27, where they can enjoy the view of Odaiba, Tokyo, which changes with the time of day, from a refreshing morning to a sparkling night view.

The hotel offers convenient 20-minute access to Tokyo International Airport in Haneda, as well serves as a kicking-off point for tourism around Odaiba. After walking across the Rainbow Bridge or taking a sightseeing boat up the river, or simply availing themselves of the many public transit lines that stop in Odaiba, guests can easily visit other popular areas of Tokyo, such as Toyosu Market, Asakusa, and Tokyo Tower. However, at the end of a long day in a busy city, guests can enter what feels like a different dimension, a different Tokyo. With the water of Tokyo Bay shimmering in the sunlight and a clear blue breeze, guests can take in a world city from their own exclusive space.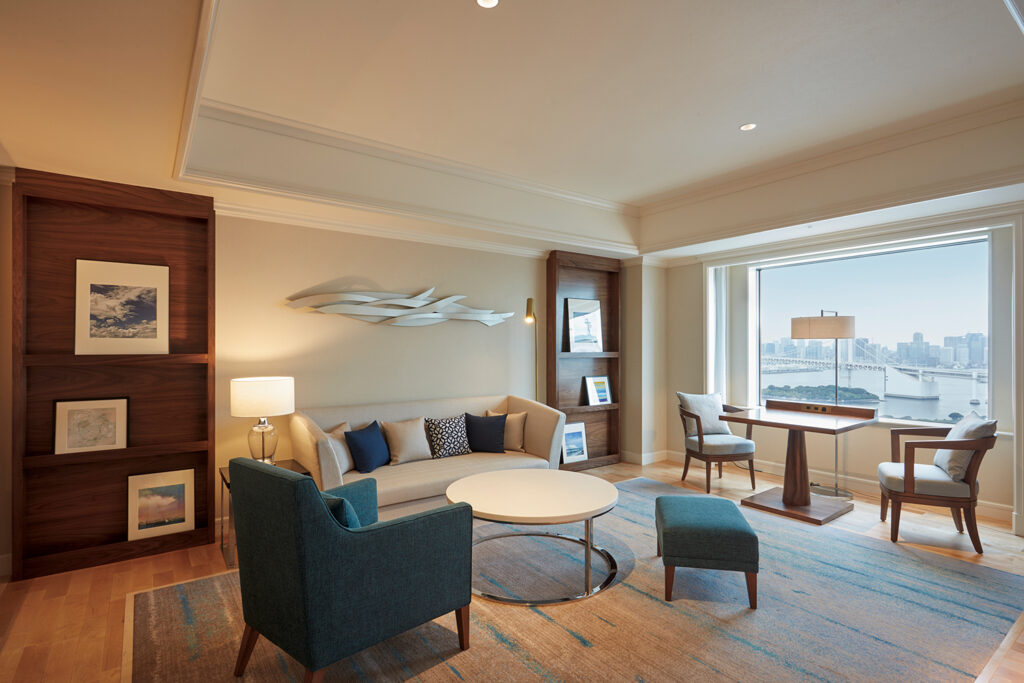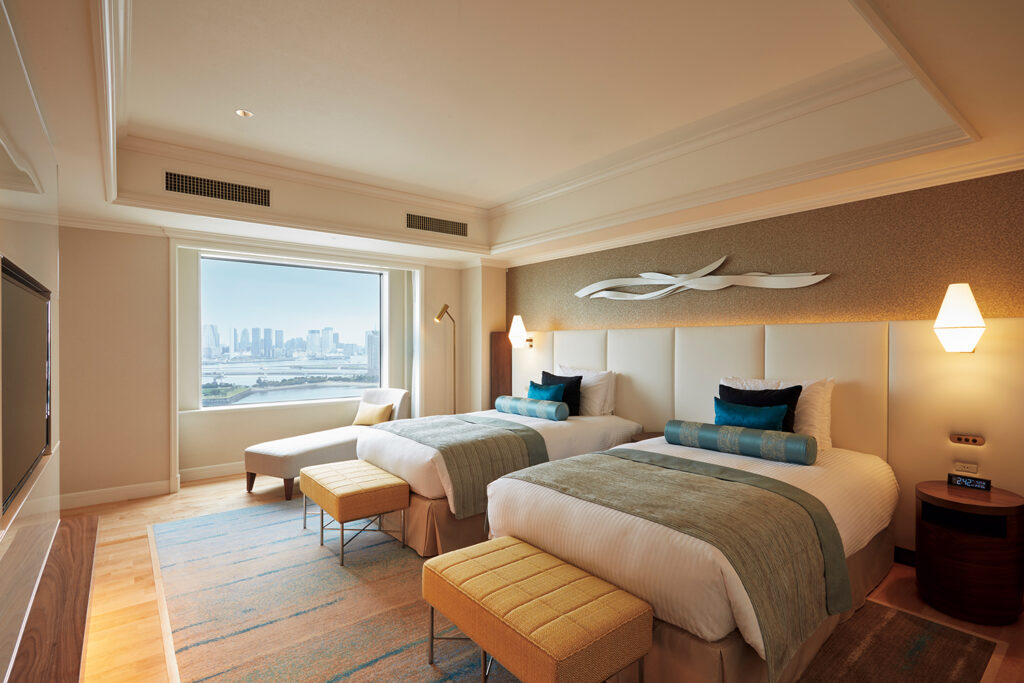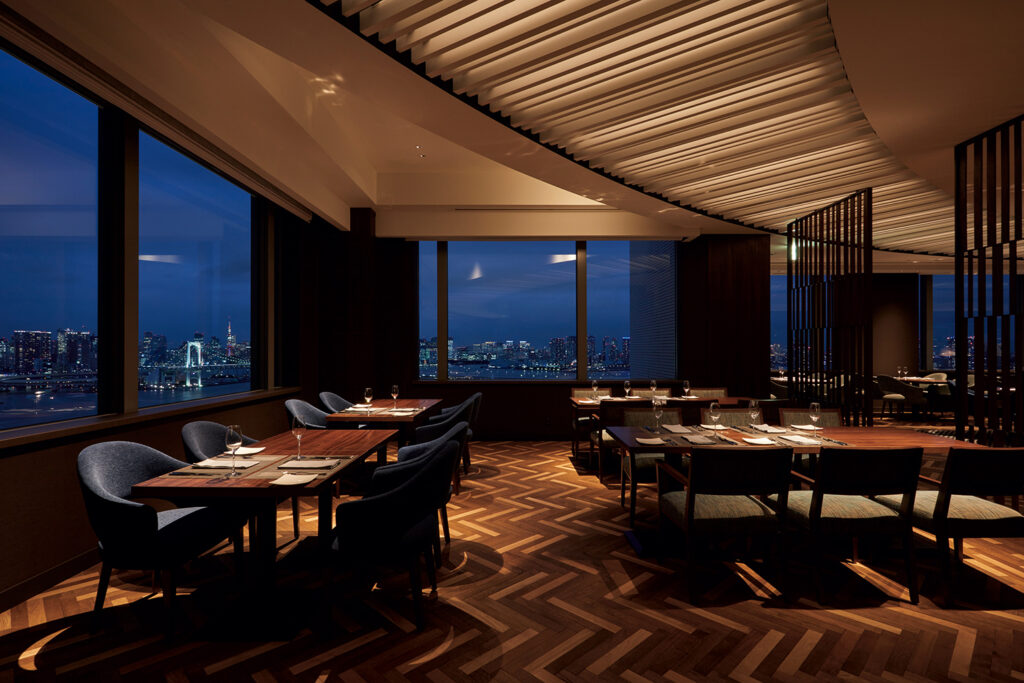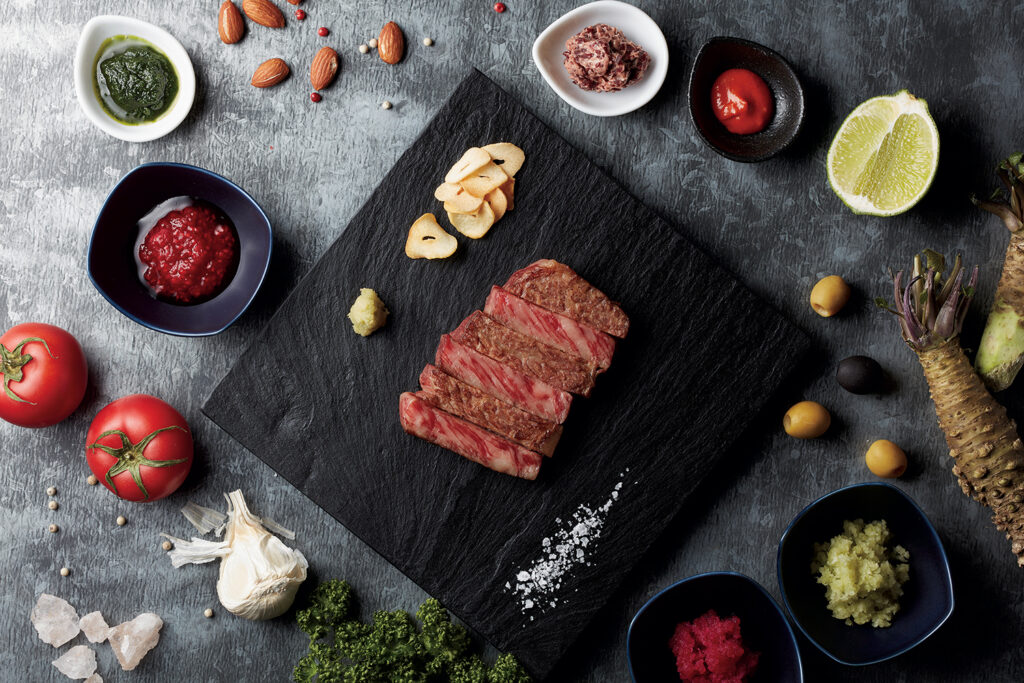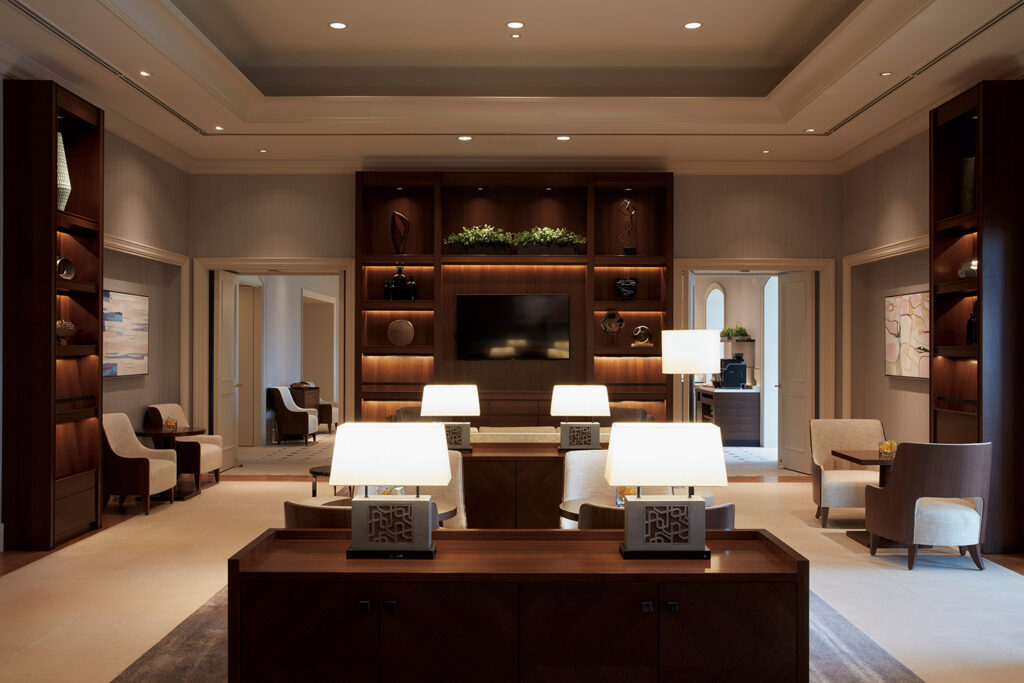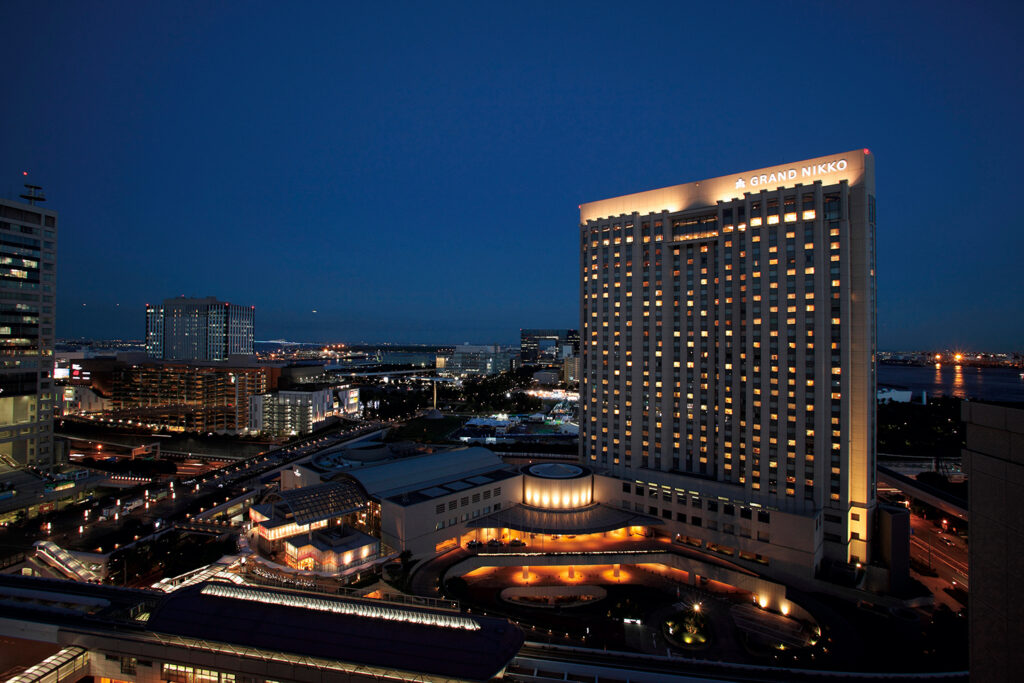 Details