Brush Master Houkodou
Hiroshima, Chugoku Region
Based in the town of Kumano in Hiroshima Prefecture, an area which has a long tradition of brushing making, artisan brush maker Houkodou will celebrate its 124th anniversary in 2023. They manufacture and sell brushes for calligraphy and a wide range of other uses, such as ink painting and applying cosmetics. As one of Japan's longest-established brush makers, the company is helping support a new generation of brush makers and calligraphers in Japan.

The company's trademarked Danshin (literally "warming heart") series of brushes was developed in the early 20th century at the request of avant-garde calligrapher, Ueda Soukyu. They are made from high quality natural goat hair and have become the world's first unconventional brush used by many calligraphers today.

The company's female staff, meanwhile, work on cosmetics brushes, paying particular attention to the quality of the bristles and how the handles feel to hold. Houkodou guarantees that all its luxury brushes feel superb to use, so much so that once clients pick them up, they will be loath to put them down again. The Sora series of cosmetics brushes is particularly popular with overseas customers.

The company's custom brushes are individually crafted by artisans fully versed in the traditions of Japanese brush making. Each is truly a work of art. The company also makes an unusual line of brushes, known as taimo-fude (literally "newborn baby's hair brush") in Japanese. These are lovingly hand-made by Houkodou artisans using hair from a baby's first haircut, which makes them a wonderful gift to celebrate the baby's birth.

The company's first-floor shop stocks a huge range of brushes that customers can pick up and try out. There is also a brush-making factory on the second floor, where you can see the craftspeople at work up close. On weekdays, there are also brush making workshops which must be booked in advance. The third floor has an exhibition space with works by Munakata Shiko and other famous Japanese artists of the past. The "Brush Station" next door to the Houkodou building hosts various exhibitions by members of the public and serves as a base for local cultural activities. Finally, Houkodou's mail order service and online stores stock a wide range of items that are suitable not only for customers' personal use, but that also make great gifts.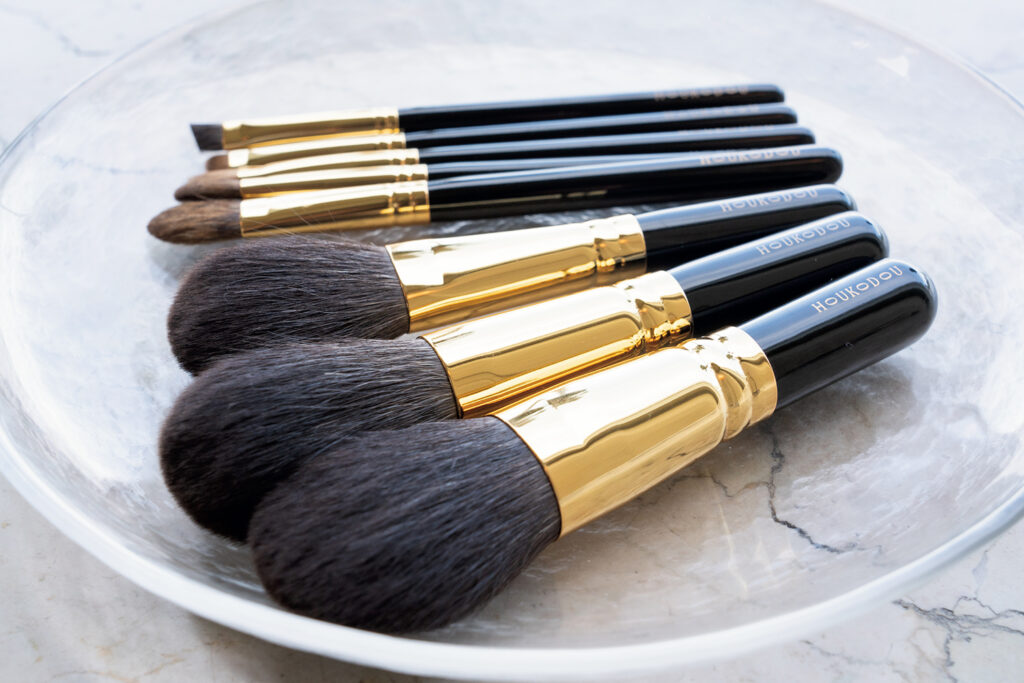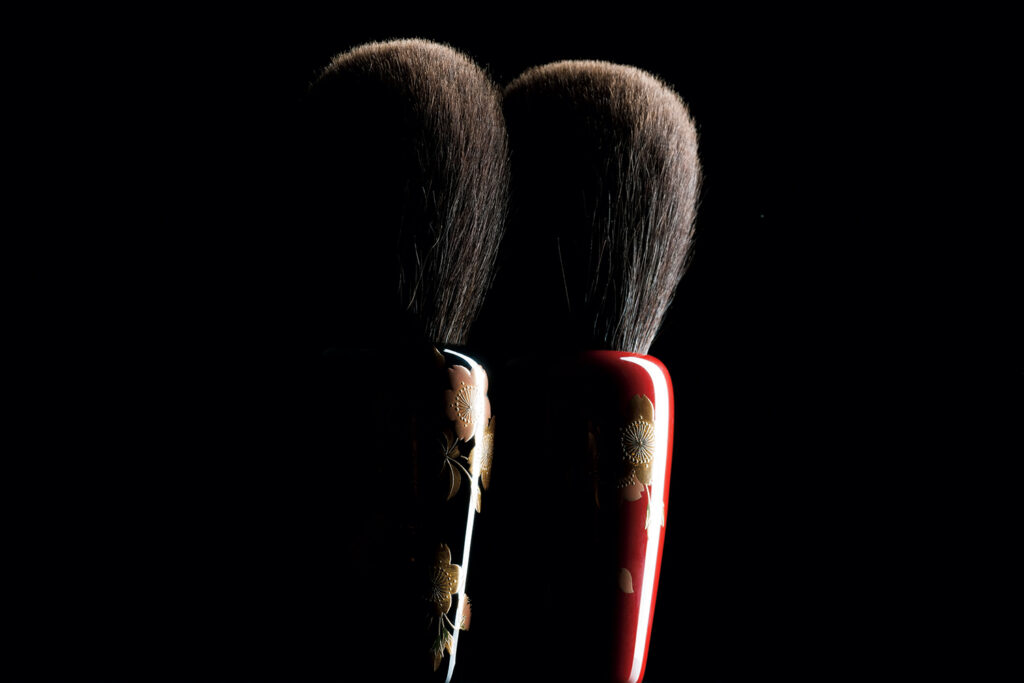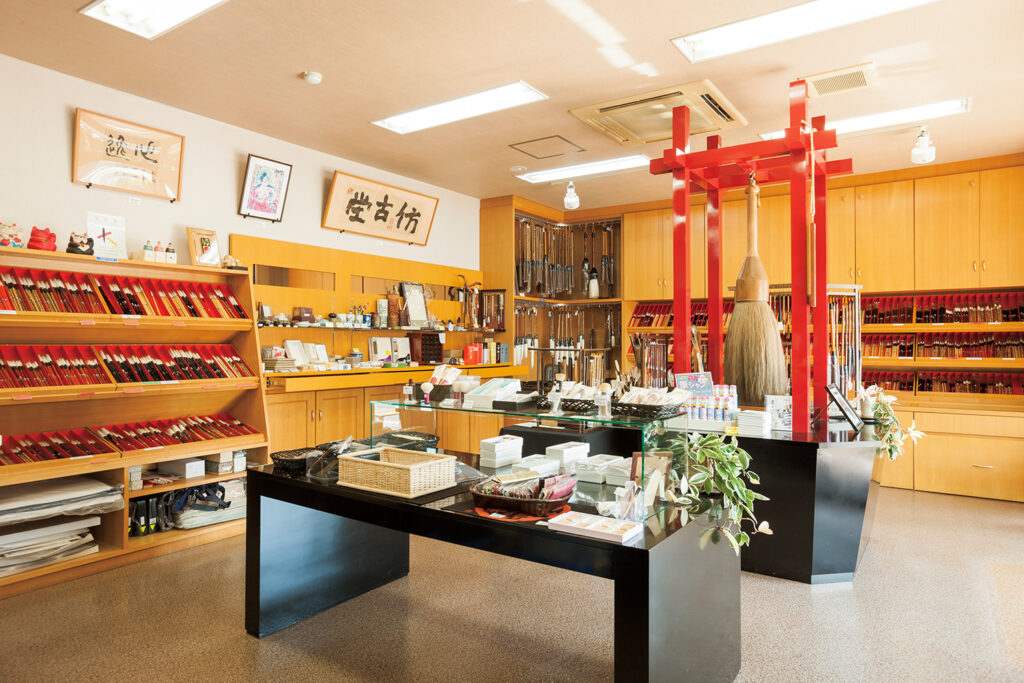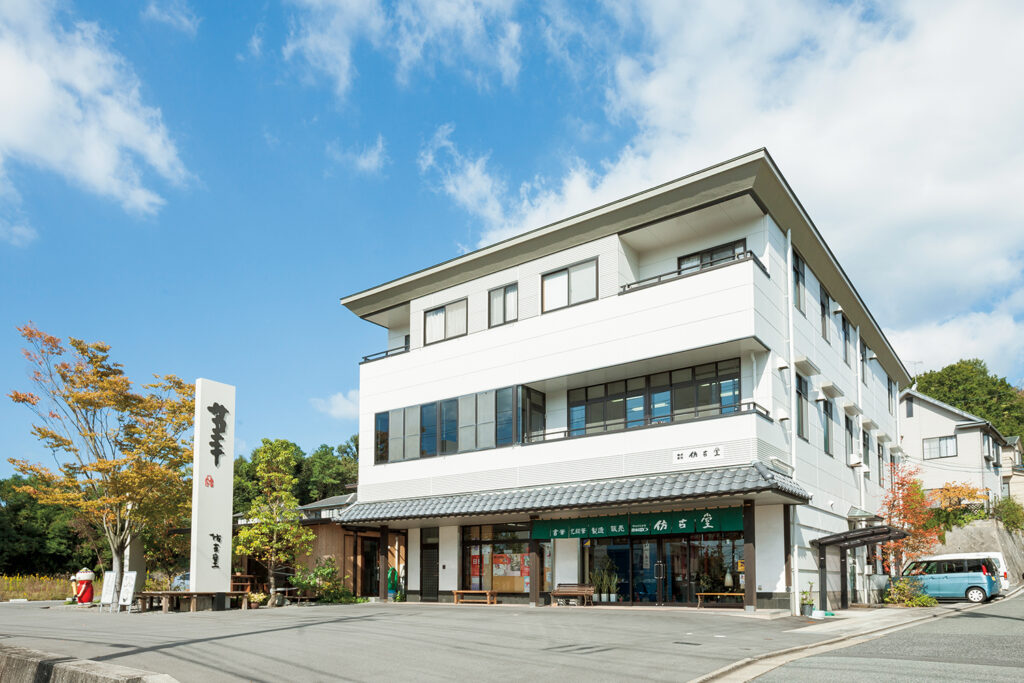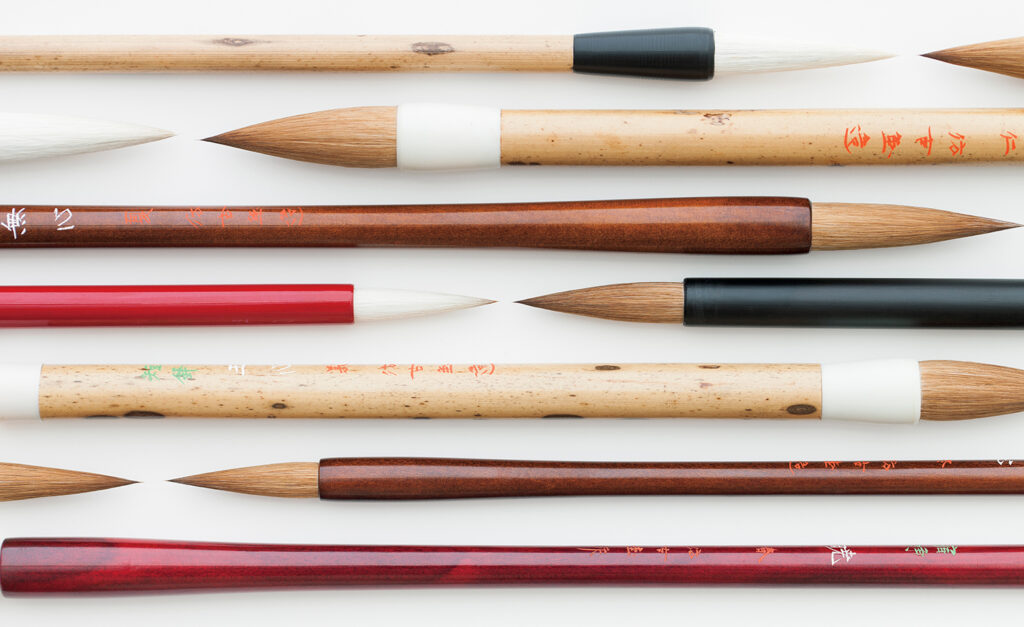 Details