BETTEI SENJUAN
The villa Senjuan is a hot spring ryokan nestled against the backdrop of Mt. Tanigawa, which rises on the border between Gunma and Niigata prefectures. A clear stream of the Tanigawa River runs along the side of the over 115,000-square-meter property, and there is no road beyond the ryokan. In this rich natural setting, the architecture, a fusion of modern and traditional Japanese craftsmanship, is beautifully displayed. This is also the first ryokan in Japan to offer an open-air bath with free-flowing hot-spring water in all guest rooms.

Upon entering the lobby, one is overwhelmed by the long, 8-meter-high glass-enclosed corridor with gently curving surfaces. The interior of the hotel is filled with traditional Japanese materials and motifs, such as patterned clay walls, handmade Japanese paper, Edo sumi-nagashi, kumiko fittings, and lighting made of kirashiri washi, all of which invite visitors into an extraordinary space. There are only 18 guest rooms. All rooms, including Japanese-style rooms and Western-style rooms, have different atmospheres, allowing guests to spend their time in quiet and relaxing surroundings. In addition to the open-air baths in the guest rooms, there are four large baths, both of which fully enjoy the hot spring water of Tanigawa Onsen, which is free-flowing from the source. In 2023, a private sauna was newly built. Once you have warmed up, please go to the Tanigawa River that flows right in front of you. This experience of cooling your body in the clear stream has gained a reputation as a sensation like no other.

For meals, private rooms for each group of guests are available in the dining room. Please take your time to enjoy our creative cuisine, which is a fusion of traditional techniques and the latest cooking technology, centered on Gunma Prefecture ingredients such as Joshu beef, along with Japanese sake and wine.

In 2012, it joined the Relais & Chateaux. It was awarded "Luxury Hideaway Resort" at the World Luxury Hotel Awards 2016. It has also obtained the "Green Key" eco-label. Senjuan continues to pursue world-class ryokan hospitality and top quality as a Japanese-style resort.

Minakami Town, where the ryokan is located, is an area certified as a "UNESCO Eco-Park. Foreign guests are said to be surprised at the clean water of the Tanigawa River that runs beside the property. Many repeat guests come back again and again to experience the extraordinary space spread out in the rich nature and the comfortable hospitality. This is a ryokan for adults who understand the value of authenticity.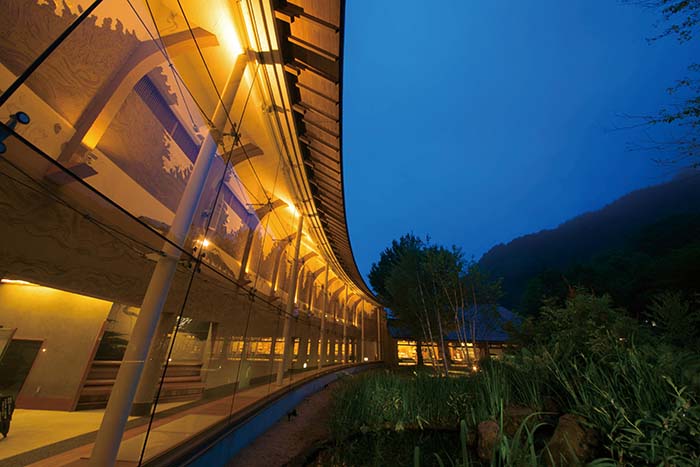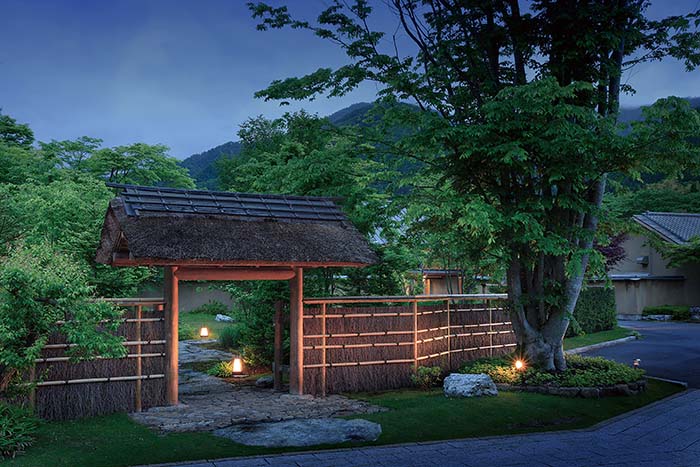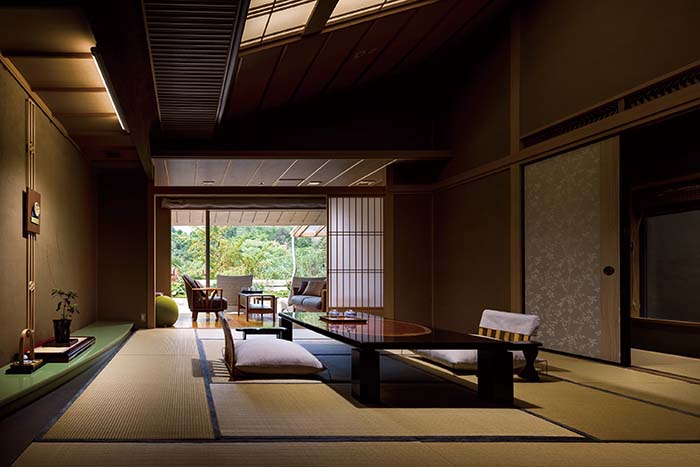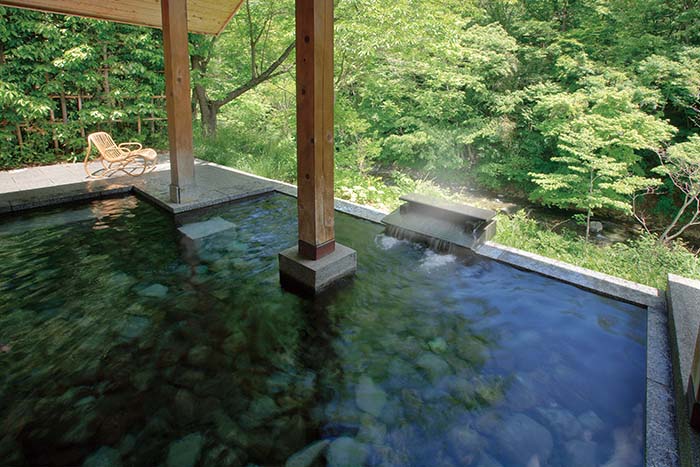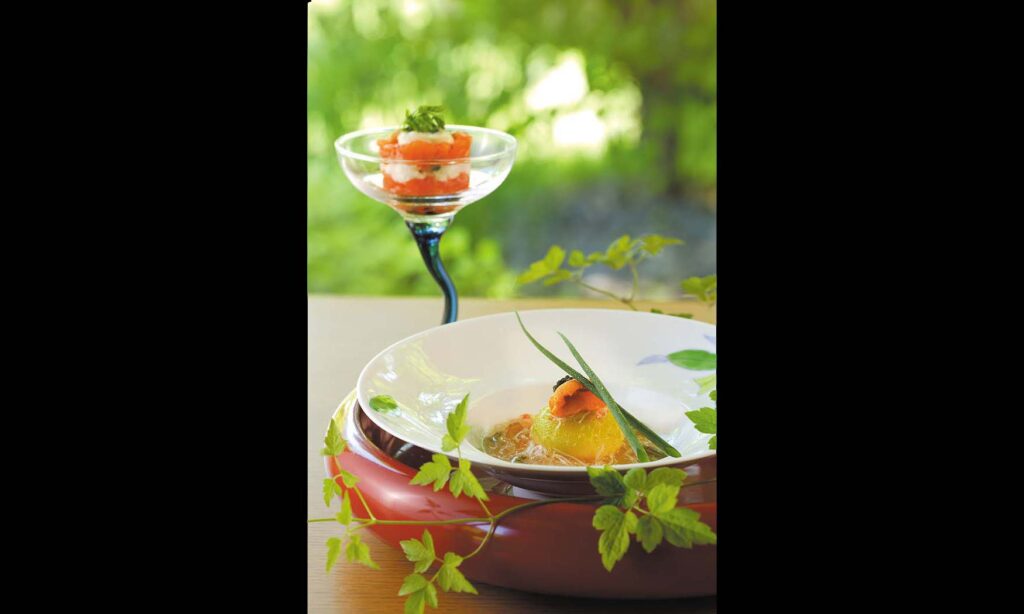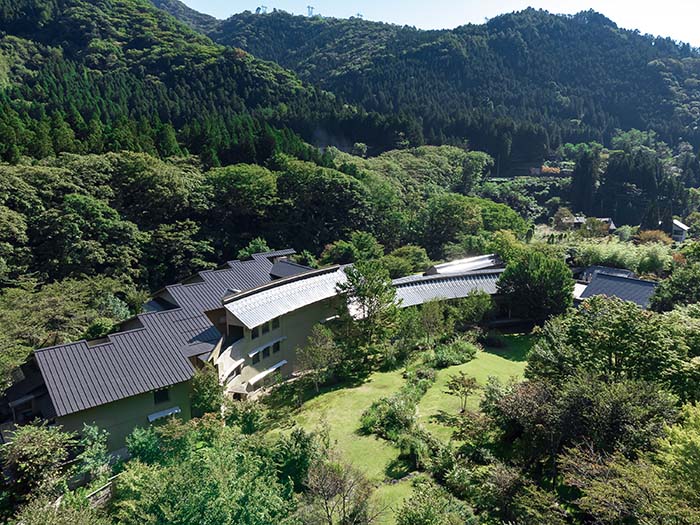 Details