Asakusa Tatsumiya
Asakusa is a neighborhood in Tokyo that thrived with a sophisticated merchant culture during the Edo period, and continues to be popular with foreign tourists and shoppers. Asakusa Tatsumiya is a long-established kimono store that is located beside Nakamise-dori Shopping Street. Its mission is to familiarize people worldwide with the elegant beauty of kimono, and they have gained tremendous popularity both domestically and abroad for their innovative products.

One of their standout creations is the Kimono Tumbler®, which uses high-quality Nishijin-ori from Kyoto as its tumbler insert. Unlike painted textiles, Nishijin-ori uses dyed silk threads to create intricate patterns within the weave of the fabric. This intricate, time-consuming process, combined with the large thread count, makes Nishijin-ori very expensive. The abundance of gold and silver threads in Nishijin-ori also makes for beautiful, eye-catching designs.

In addition to the Kimono Tumbler®, Tatsumiya sells tapestries, wallets, and other items made from Nishijin-ori. With a wide variety of products in many different patterns and colors, you are guaranteed to find a design that catches your eye. Feel free to ask the owner, who was born and raised in Asakusa, for his recommendations—whether it be textiles, restaurants, or must-see local sights.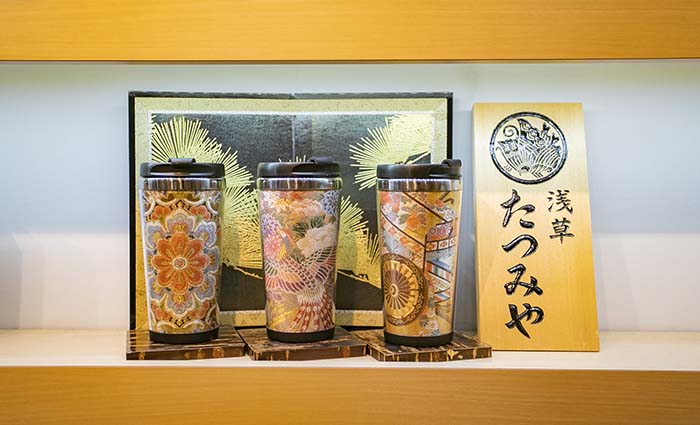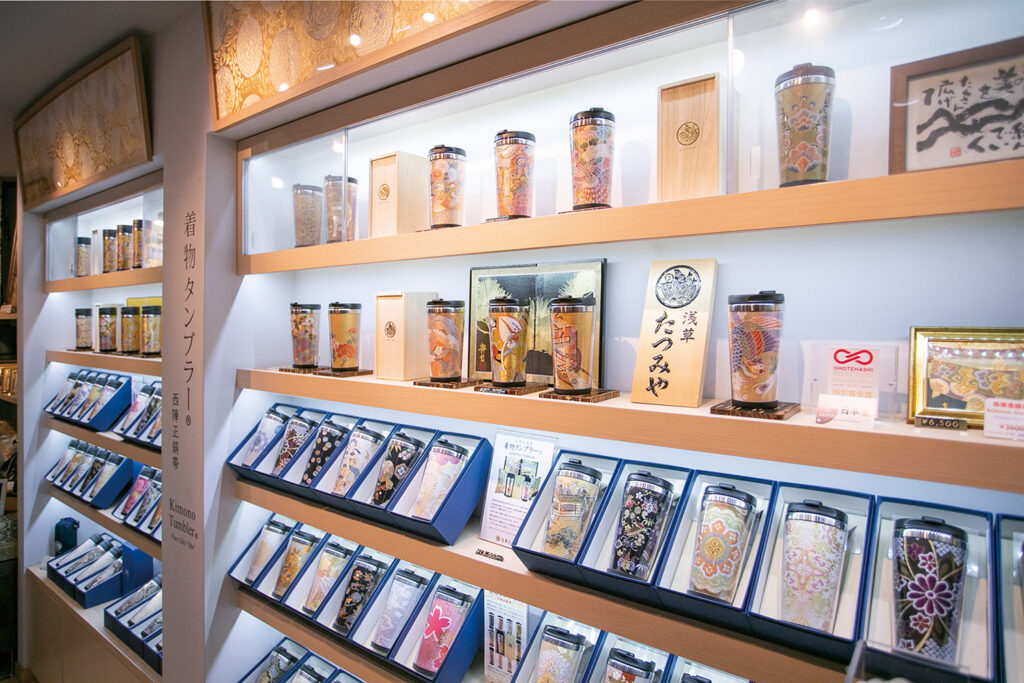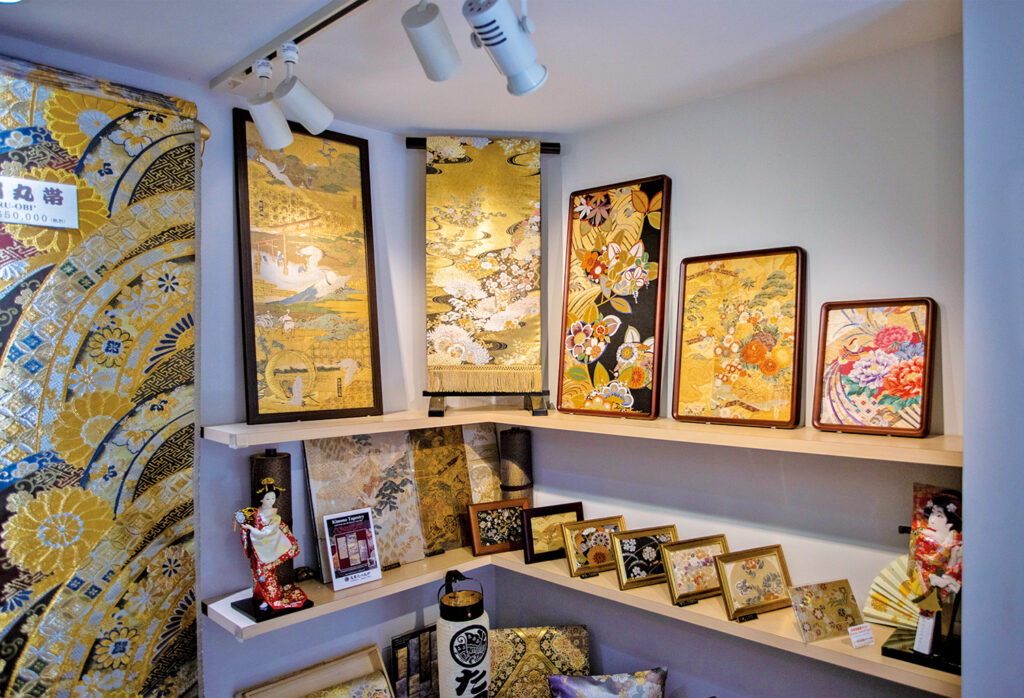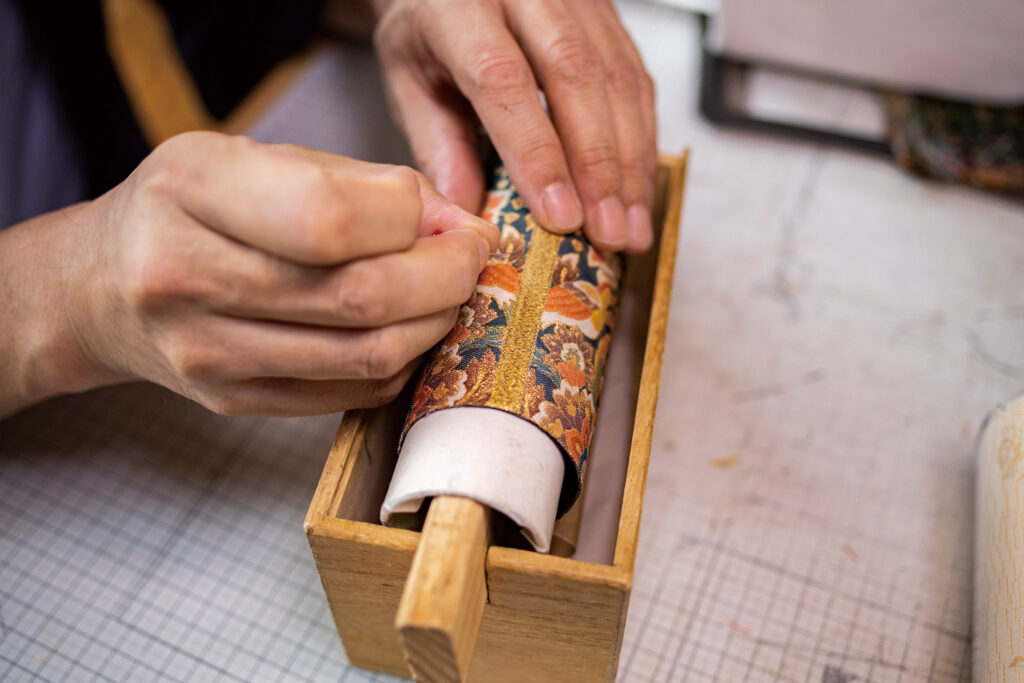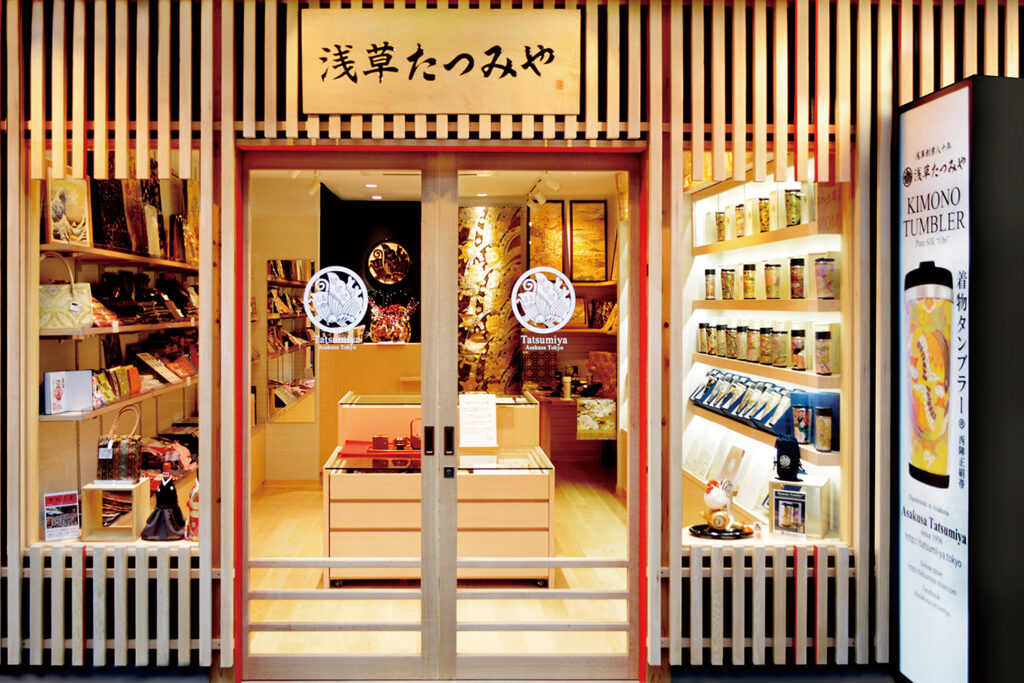 Details