Arima Onsen KINZAN
Arima Onsen, located in the northern part of Kobe City, Hyogo Prefecture, is a hot spring resort known as "Kansai's inner parlor." Its history is long, and historical facts hold that it was discovered about 1,400 years ago. The hot springs here offer two kinds of hot spring water: "Kin-sen," which is brown and a slightly thicker consistency, and "Gin-sen," which is clear, colorless, and refreshing to the touch. In addition, there are two types of "Gin-sen," one containing a lot of carbon dioxide and the other containing radon.

Arima Onsen Kinzan was opened in 1929 as a high-class ryokan (Japanese-style inn). Since then, the ryokan has continued to weave its history while expanding and remodeling its guest rooms and buildings. Since 2020, when the novel coronavirus pandemic broke out around the world, the inn has undergone a major renovation. First, the ryokan's ryotei (Japanese-style restaurant) was renovated into completely private rooms. Then, by reducing the number of guest rooms from 40 to 31, one room was renovated to be larger and more luxurious than ever before. Of course, to ensure a safe and comfortable stay, state-of-the-art, highly functional infection-control equipment has been installed. In addition, regular holidays are set aside for cleaning the entire hotel and all sanitary measures are taken.

The inn consists of the West Wing and the East Wing. The guest room "Kitcho" on the seventh floor of the West Wing, which is the largest guest room in the inn at 200 square meters, has a living room, a Japanese-style room, a bedroom, a study room, and an open-air bath with a "Tsukimidai" (moon viewing terrace) that draws hot water from the "Gin-sen" spring. The living room is equipped with a large TV and high-performance audio system, and the bedroom has a Simmons bed, among other extremely luxurious features. The East Wing has twelve guest rooms ranging in size from 65 square meters to 120 square meters. All bathrooms are equipped with a mist sauna in the bathroom and underfloor heating in the dressing room. By opening and closing the bathroom window, guests to enjoy the "Gin-sen" spring privately at any time as a semi-open-air bath or an indoor bath. Each guest room is equipped with a coffee maker, mineral water, 100% juice, alcohol, and other beverages, which guests can drink for free.

Meals are also an enjoyable part of your stay. As a ryokan, the inn serves both dinner and breakfast in the room, and each dish is brought to you by a room attendant. The meals are carefully and beautifully prepared using fresh seasonal ingredients, such as carefully selected Japanese black beef and seafood from the Seto Inland Sea, and can be enjoyed in the comfort of your room.

Arima Onsen Kinzan, with its theme of "sophisticated time and space," conveys the ancient lodging culture and traditional Japanese ryokan style, even as it changes with the times. The inn's kaiseki cuisine has been awarded "one star" by Michelin and "five roofs" as a luxurious and top-class inn. Kinzan is a luxury ryokan where you can enjoy seasonal kaiseki cuisine and Arima's historic hot spring water.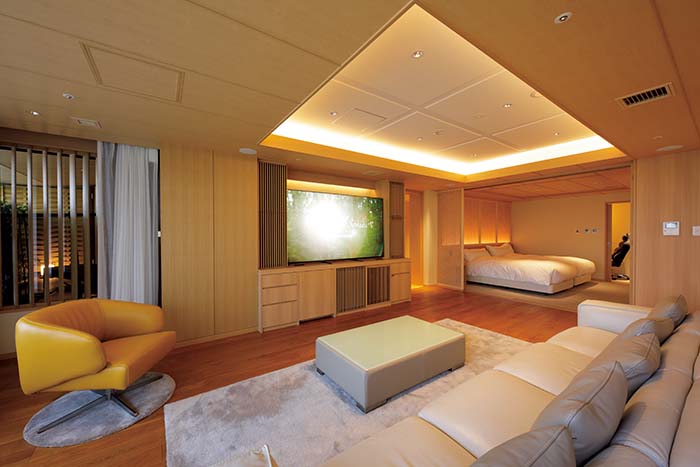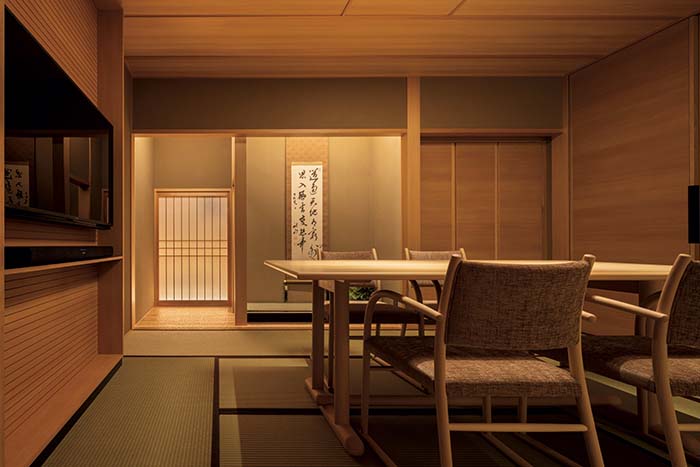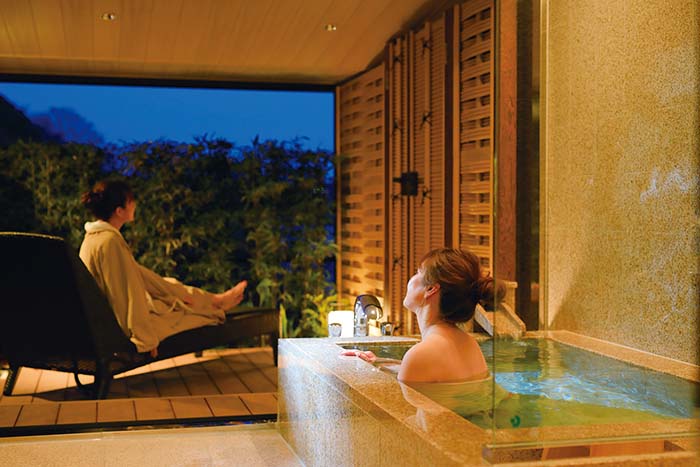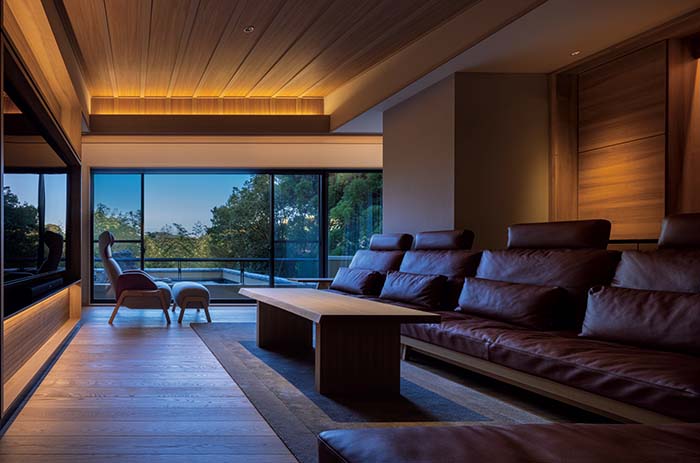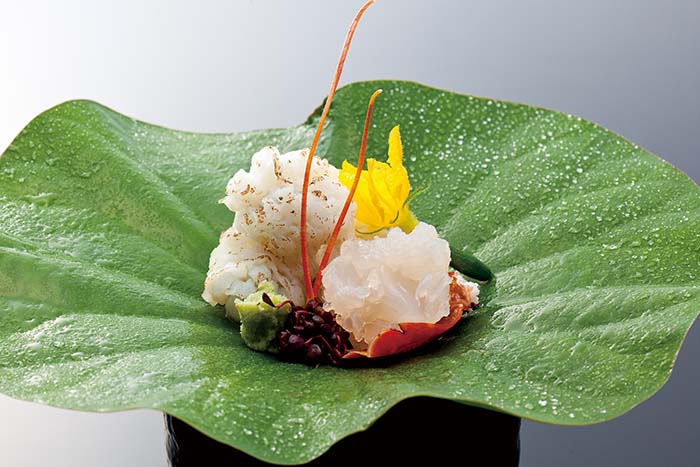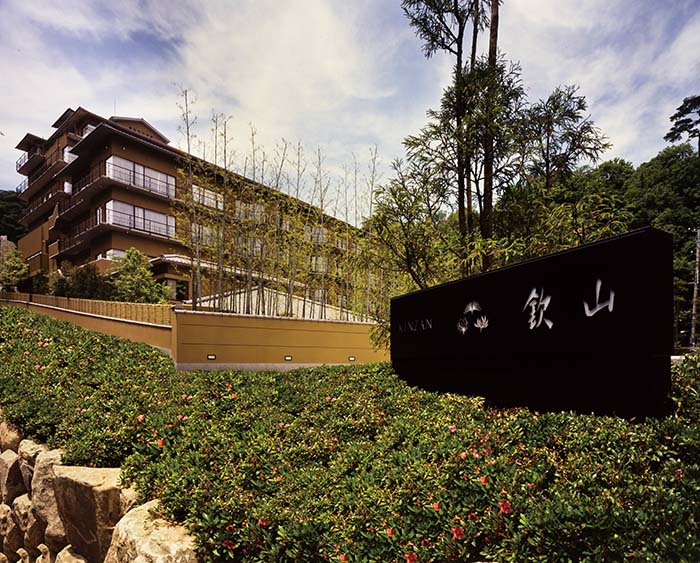 Details