KYONOYADO GEKKŌAN
These are two renovated Kyoto Machiya houses, a West Wing Luxury Suite and an East Wing Garden Suite. They are both over 100 years old, and each limited to one group of guests per day. Both rooms are decorated with exquisite traditional Kyoto crafts while maintaining the Kyo-machiya style, providing a relaxing stay and a heartwarming feeling of the "Japanese home."

The entrance to the West Wing is decorated with a painting of the "Wind and Thunder Gods." It was made by a long-established traditional gold leaf craft manufacturing company with a history of over 300 years in Kyoto, using only gold, silver, and platinum. The floor is covered with "Oribe-yaki" tiles, which were created by a ceramic artist in Kyoto and which only a few Kyoto institutions are allowed to use. The deep blues, greens, and yellows are produced through repeated coloring and firing. The bedroom is decorated with striking blue karakami. It was made by a karakami master from a company in Kyoto that has been making karakamis for more than 400 years. Printmaking techniques are used, but these are not prints that can be mass-produced. It is a work of art that took more than two years to create. The blue paint contains mica, and the work turns deep blue at night and pale blue in the morning. The West Wing is certified as a "good place to sleep," which is a difficult certification to obtain.

At the entrance of the East Wing, guests are greeted by a fascinating mural painted by a famous Kyoto artist. The painting is of the same design as the lotus that symbolizes paradise in Shōren-in Temple in Kyoto. The guest rooms are three connected Japanese-style rooms that can accommodate up to four guests. In the inner tsuboniwa garden, decorated with moss and maple trees, there is lantern, and the sound of water cascading down from a kakei (water pipe) to a tsukubai (stone washbasin) is soothing and invites guests to enjoy the seasonal atmosphere.

Guests are warmly greeted by our dedicated concierge, who will offer sightseeing advice and provide dining arrangements for everything from in-room dining with Kyoto-style kaiseki cuisine prepared by a long-established ryotei restaurant to recommending and booking outside restaurants. For breakfast, you can choose between traditional vegetarian Japanese cuisine or Western cuisine from a bakery that has been in business for 100 hundred years.

In the heart of Japan's ancient capital, be surrounded by art, history, comfort, and hospitality in a unique setting filled with the spirit of Kyoto's arts and crafts.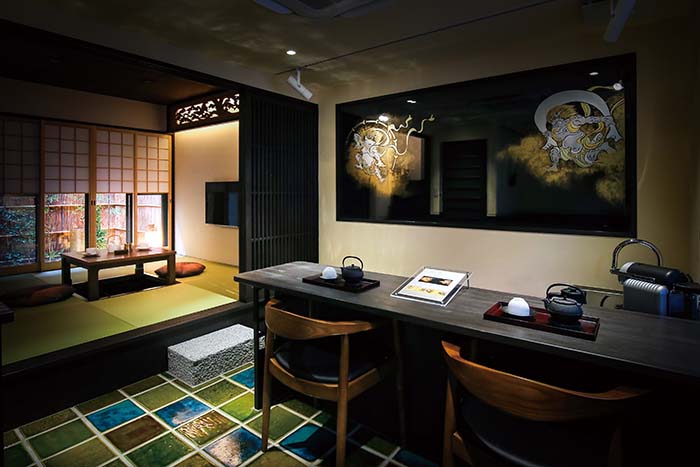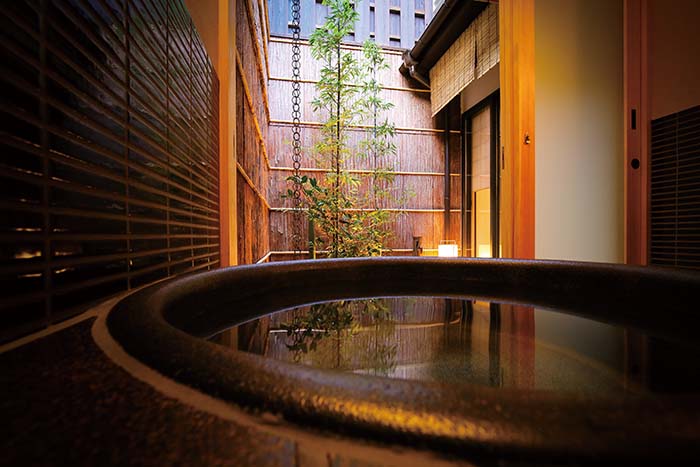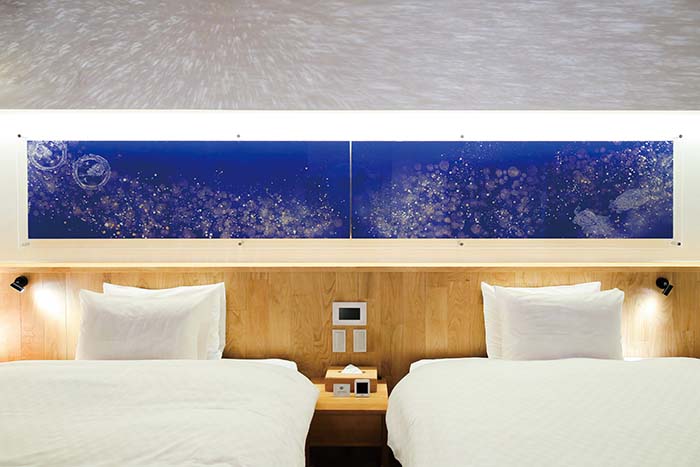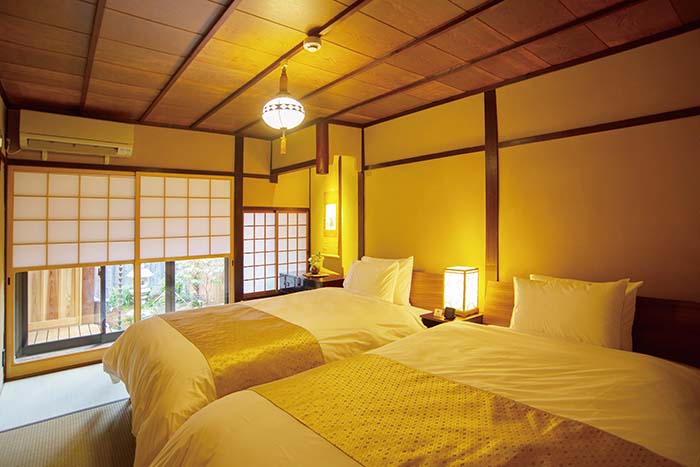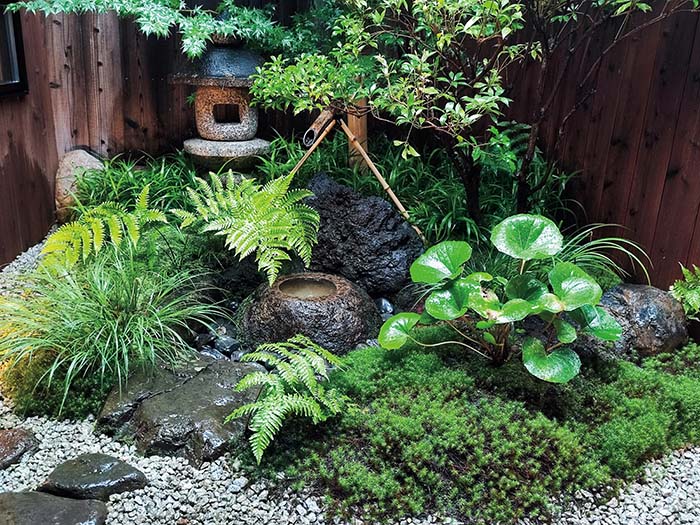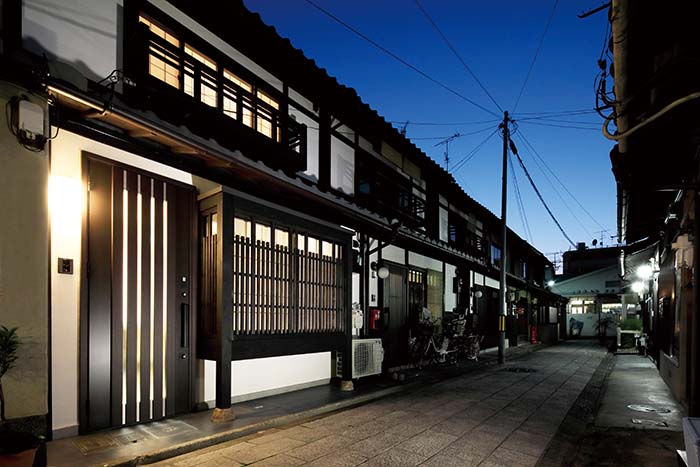 Details
KYONOYADO GEKKŌAN
Address
Nishinokyo-Nishigekko-cho, Nakagyo-ku, Kyoto City, Kyoto Prefecture
Telephone Number
+81-75-204-1538
Official site
https://gekkouan.jp/en
Reservation
https://www.hpdsp.net/gekkoan/en/hw/hwp3100/hww3101.do?yadNo=354481
Instagram
https://www.instagram.com/kyoto_machiya_ryokan_gekkoan
YouTube
https://www.youtube.com/@user-kr6vf5yo3w
Address
West Laxury Suite: 18-17 Nishinokyo-Nishigekko-cho, Nakagyo-ku, Kyoto City

East Garden Suite: 18-20 Nishinokyo-Nishigekko-cho, Nakagyo-ku, Kyoto City

*Although the addresses of the two Kyomachiya houses are different, they stand very close to each other.

Accommodation rates
West Laxury Suite: From 28,000 yen per person without meals.

East Garden Suite: From 15,200 yen per person without meals.

*Meal plans are also available. For more information, please visit the website.
*Accommodation rates (tax included) are based on two people occupying one room.