HOTEL CHINZANSO TOKYO
HOTEL CHINZANSO TOKYO, a renowned luxury hotel, was first built in 1878, when Aritomo Yamagata, former Prime Minister of Japan, built a mansion and garden in central Tokyo. Today, the historic and prestigious hotel serves as a luxurious place to stay as well as a stunning venue for weddings and other special occasions.

The hotel's expansive grounds are replete with verdant nature and historic buildings, such as a three-story pagoda and a teahouse that are designated tangible cultural properties of Japan. Flowers bloom throughout the year, and guests can enjoy the sounds of gentle birdsong and a rushing waterfall; HOTEL CHINZANSO TOKYO is the perfect place to share in the characteristic Japanese sensitivity to the changing seasons in the bustle of central Tokyo. In fact, the hotel numbers seven seasons instead of the typical four, which it terms "camellia flowers, cherry blossoms, new leaves, fireflies, cool summer, autumn, and winter."

Another innovation that enhances the garden's already considerable beauty is the "Tokyo Sea of Clouds." In nature, this phenomenon appears only when weather conditions are just right, but the sea of clouds at HOTEL CHINZANSO TOKYO can be enjoyed from morning to evening, every day. This sea of clouds occurs twice an hour, but the nighttime production, in which a thousand lights illuminate the sea of clouds, is particularly spectacular. There is also a "premium great sea of clouds" time period, when a large amount of clouds is generated, as well as productions that integrate seasonal events. The garden has also won Japanese and international spatial design awards.

The hotel itself has an atmosphere not unlike a grand European residence; it has 267 guest rooms including the View Bath Suite, which has an excellent view of the garden from the bathroom, and the Prime Superior room with Japanese-style cypress baths.

Dining options are just as luxurious, with nine restaurants, including cafes and bars, serving world-class food. One is the Mokushundo, which nestles in the hotel's gardens and offers unique stone-grilled kaiseki cuisine grilled on lava stones from Mount Fuji. Il Teatro invites diners to savor authentic Italian cuisine in a classic Italian setting complete with Venetian glass chandeliers and a forested garden backdrop. At Le Jardin in the lobby lounge, guests can dine on seasonally changing meals, enjoy authentic English afternoon tea, or use the restaurant as a bar in the evening.

During your stay, you can stroll through the spacious garden, experience a tea ceremony in a traditional tea room, and enjoy the all-weather heated swimming pool, jet bath, and hot springs brought to Tokyo from Ito Onsen in Shizuoka Prefecture. The spa, which offers a variety of treatment menus, will refresh your body and mind.

We also have a concierge to help you with any requests or questions you may have. A stay at HOTEL CHINZANSO TOKYO offers the ultimate in comfort, convenience, and luxury.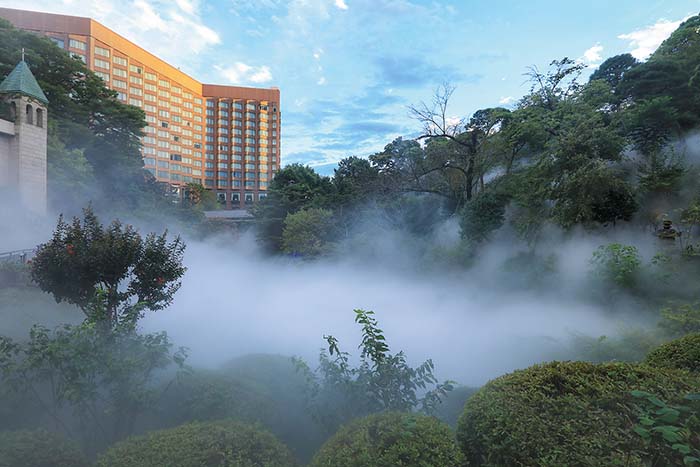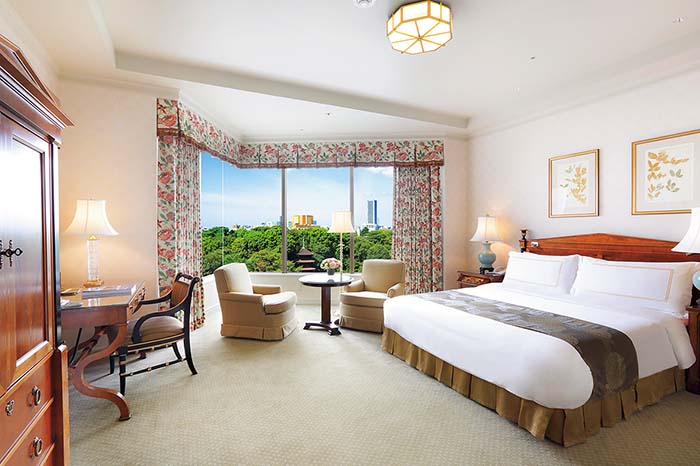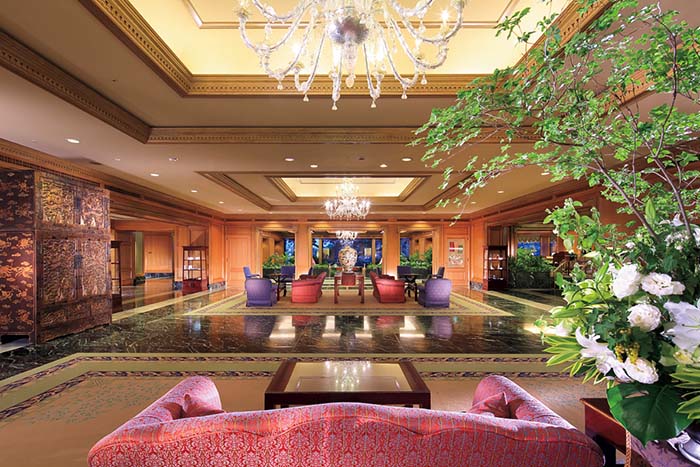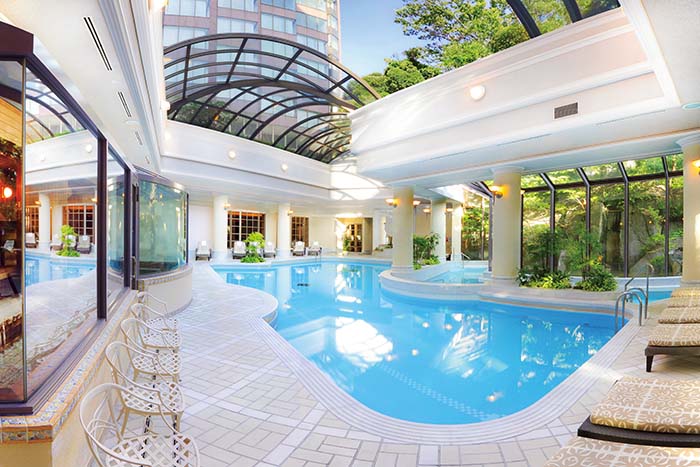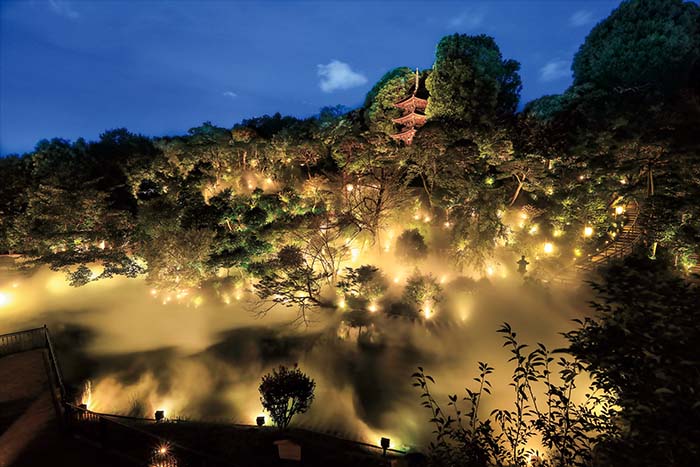 Details